What Are You Listening To?
Learn to lift your spirits with the power of music!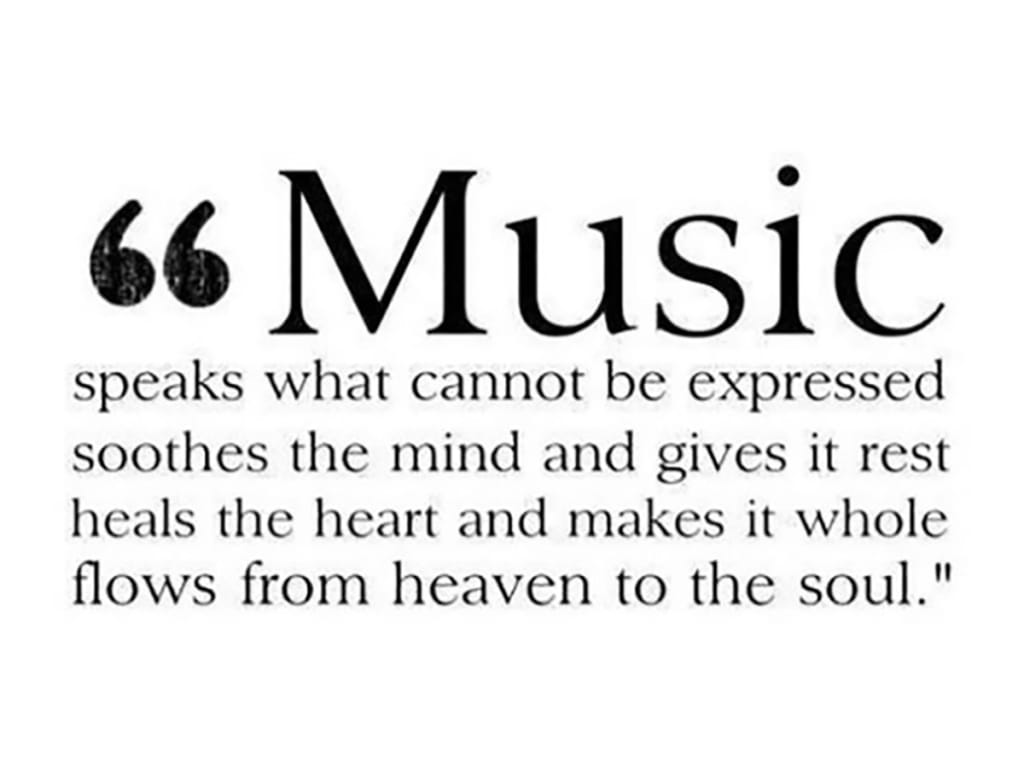 The power of music
Music has the power to lift our spirits when we are feeling down. If you are looking for something to make your hips move and your feet groove, or you want to boost your mood, look no further. I have found music to be very therapeutic, when it comes to helping with stress management. I have compiled a playlist, of my personal favorites for coping with a serious case of the blues.
If you are looking to dive into the topic of music and its emotional power, I highly suggest you read Why You Love Music: From Mozart to Metallica -The Emotional Power of Beautiful Sound by John Powell.
Music can help to calm you and be used for relaxation. Many medical studies have shown the positive ways that music affects the brain and your mood.
If you are interested in learning more about the scientific and neurological sides of this, I suggest reading The Power of Music by Elena Mannes. The author does an excellent job at exploring the connection that music has with the body and the brain.
Be cautious because, music has the power to lift your spirits but, it also has the power to negatively impact it. If you listen to sad or angry music, it could have the reverse effect.
Specific songs could trigger a painful memory or strong emotions. With it is important to choose your music wisely, especially if you are suffering from depression or anxiety. Studies have shown that aggressive and sad music caused increased levels of anxiety and neuroticism.
If you want to listen to music to boost your mood, you are better off listening to something cheerful - to warm your heart and make your soul sing!
My top choice is an album called Relief, by a group known as Vacationer. The reason that this is my main "go to" album of choice is the emotions that the music that it evokes.
The sounds take me to a warm and tropical place and remind me of relaxing when I am on vacation. The songs are cheerful, upbeat and peaceful to listen to. In addition to the calming melodies, the lyrics are extremely catchy and the instrumentals are phenomenal.
All of my favorite songs have a positive memory attached to them. Have you ever been out, when you suddenly heard a familiar song come on the radio? Did it remind you of someone, something or perhaps a place or memory? We all have experienced this one time or another. It just goes to show you; how truly remarkable the power of music is!
Below you will find my personal playlist. However, I highly suggest that you create your own customized list to have on hand for days when you are feeling down.
If you are looking for a great digital music platform, give Spotify a try. Through Spotify, you can stream your favorite songs and add them to your own personalized Playlist.
Relief Album - Vacationer
Fight Song -Rachel Platten
Try – Colbie Caillat
Can't Stop the Feeling – Justin Timberlake
Nothing is Going to Stop Us Now - Starship
Africa - Toto
Best Day of My Life – America Authors
Show Em' (What You're Made Of) – Backstreet Boys
Pompeii - Bastille
On Top of the World – Imagine Dragons
Welcome To New York – Taylor Swift
Ride – Twenty One Pilots
Getaway – Parachute
What Are You Waiting For - Nickelback
I Dare You - Shinedown
Don't Stop Believing - Journey
Age Of Aquarius - The Fifth Dimension
Cheerleader - OMI
We Own The Night – The Wanted
Better When I'm Dancin - Meghan Trainor