violent calm
peace with noise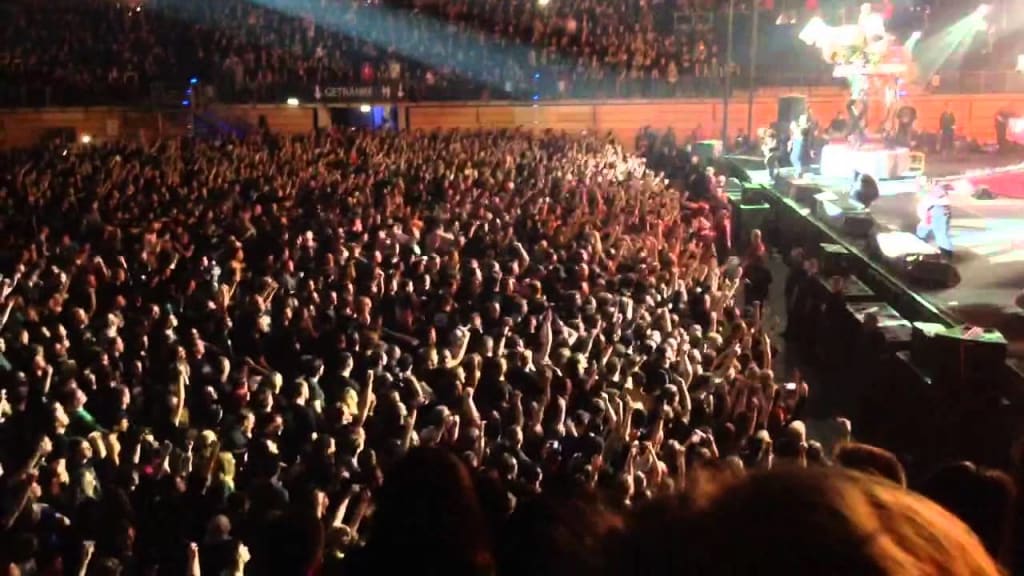 are you dancing?
With all the extra stress of the age the chance to escape in to a calm place is essential. A chance to block out the noise with your own noise, decide what's disturbing you. The difference for me is the louder and heavier it is the better it calms me.
I don't like much slow, calm, classical or indeed popular music. I don't like to leave a concert without a few bruises, a gallon of spilt sweat and ringing ears. Its when I feel most at peace and when I feel the calmest of all. If your body isn't vibrating to the bass drum then its too quiet.
I started in my teens with the traditional bands such as Iron Maiden, Guns n Roses, Def Leppard and the like. Over time I wanted the music harder and faster and thrashier.
The above bands gave way to Slayer, Anthrax, Machine head, Slipknot and Pantera . numerous classic songs and numerous classic songs. Front and centre of a Slayer pit would scare most people senseless but it was the only place to be. Its impossible to sit and watch a thrash metal show, the music draws me to the stage. My last show pre pandemic I was front and centre , even though i was just past my 50th birthday.
I was surrounded by many who were younger then my kids, with a handful near my age. It means the type of music is thriving, it wont make the charts and that's a good thing, I am happy to be part of a small group who choose what we like rather then part of a movement loving one or two performers.
I find new bands to go with ones I like using shuffle or search on music streaming sites. Either they say if you like this band you might like this band, or I put in a music style into the search rather then a band. You can also find songs from bands you like and didn't know they recorded. Slayer doing Born to be wild is brilliant.
I have Parkway Drive blasting now, Megashuggah was before and Born Of Osiris before that. Through streaming sites I have found Slaughter to prevail, Whitechapel and many more that are now constants on my playlists.
The songs and the gigs may appear the least calming things around but they allow me to escape. The gigs can be a little rowdy and a bit violent in the pit. This means you focus on yourself and the music, nothing else can be allowed in as to much is happening. If its a Parkway Drive show there's flames and lights to watch as part of the show.
I have had a couple of injuries, the worst being a glass bottle bounced off my head from the balcony above. This hasn't stopped me, or at least hadn't pre pandemic. Now I am older I wont change my taste but might stand back a little. Unfortunately once your in a decent size pit its hard to get out unless you get rescued by security at the front.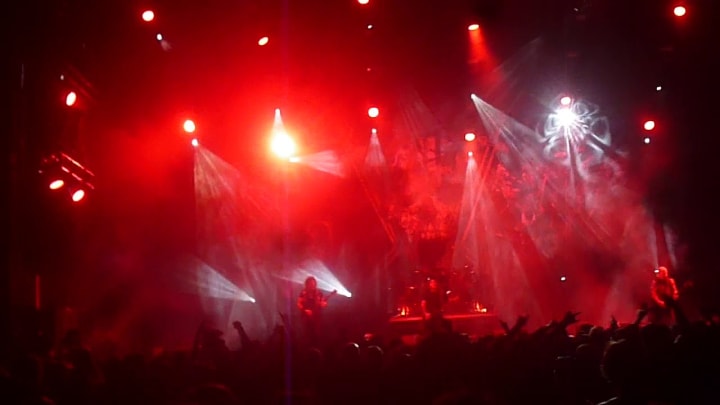 Saying this, my first gig post pandemic I might not be able to resist the draw to the front. As we all go back to a much missed state of musical madness it could be extra loud and extra violent. All the frustrations and excess energy coming out. In other words the perfect place for everyone to let off steam and have a beer or three. I cant wait , I will just stick to the headphones full of noise till then.
metal
About the author
England based carer, live with girlfriend. will write for all areas but especially mental health and disability. though as stuff for filthy seems popular will try there too
Reader insights
Be the first to share your insights about this piece.
Add your insights