Two Undiscovered Bands with Music That Will Be Stuck in Your Head All Day
Everyone likes finding new music and bragging to friends that they 'hipstered' the band first. Check out two new bands that you can be the first to hipster.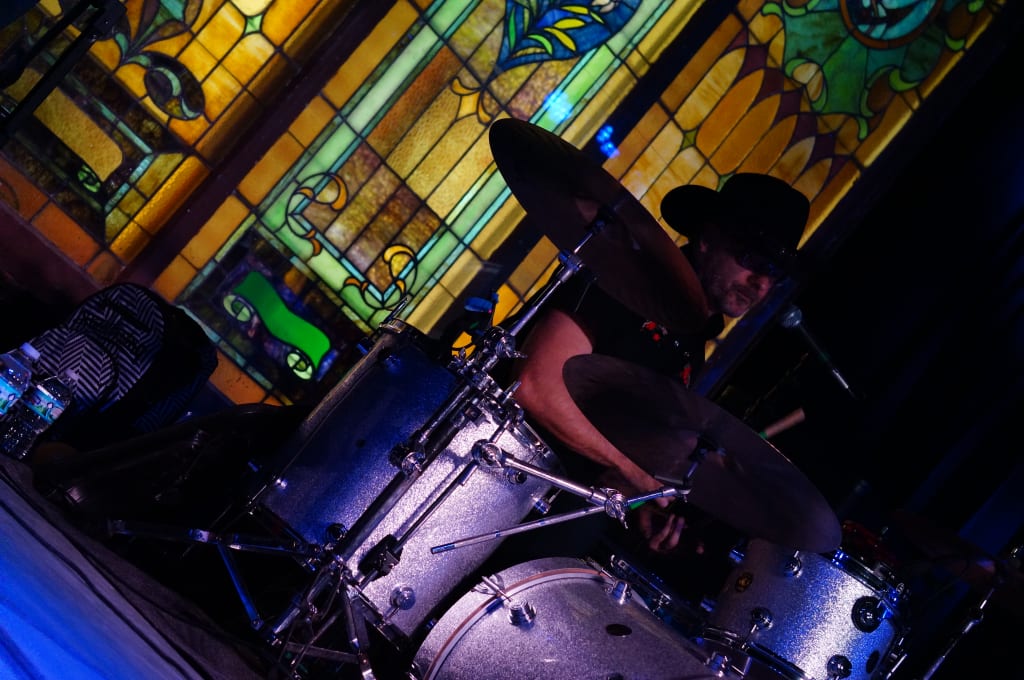 One of my favorite things to do is to find new music from unsigned artists and bands. There are so many humans in today's world just trying to make music and share what they feel through an outlet that is easily relatable. We all have our own style and taste to music, but I do like to consider myself someone who is open to listen to all kinds of music. My boyfriend is in a metal core band (Devil in the Details, check them out!) and I could not be any prouder of the music they make. I also listen to artists like Post Malone, Julia Michaels, Khalid, and bands such as Neck Deep, Knuckle Puck and many others. The point is, do not let the term of genres shy you away from music you could potentially fall in love with. Keep your mind open to the art that any individual could create.
I wanted to share with you an artist and group that I have recently discovered and have fallen in love with and have been listening to on repeat the past few days. I have always enjoyed listening to music before anyone else and introducing new music to others. Take a look!
Bogues
'Bogues is a concept work centered around Northeast living in the most problematic way possible. In this story, everything that can go wrong does go wrong. Be part of the journey.
Bogues has been compared to artists the likes of Turnover, Pinegrove, and Julien Baker. He captures a slower, more emo revival-esque side on his own.'
Bogues recently appeared in my discover playlist on apple music. His song "Orchard to Bartnick" was the original song I heard before I decided to investigate him more. I will link my two favorite songs by him below. Bogues recently dropped his new EP 'Life, Slowly,' and every song on this EP will have you crying all night by putting you in your feels. His EP guides you through a life of sadness and self-reflection, with vocals soothing and calming, and acoustic sound throughout. I would recommend checking him out as soon as possible! He only has 1,700 likes on his Facebook page and will take the music scene by storm soon. His work is something that should not be overlooked, and you can tell all your friends about him before anyone else.
Summer Wars
Summer Wars is a pop punk band out of North Carolina and has the same sounds as other pop punk bands that are taking the charts right now, and influences from Jimmy Eat World, The Story So Far, and The Wonder Years, you will find yourself head banging to yourself when you listen to their music. A friend of mine recently introduced me to their music and I will keep an eye out for new music of theirs to come out soon.
Summer Wars also just released a new EP 'Borrowed Time,' and each song on the EP has a different sound to it. You don't feel like you are listening to the same tune six times over. This band only has 2,400 likes on Facebook and has 37,000 monthly listeners on Spotify.
If you have any other suggestions for me, let me know! Hope you enjoyed some or all these songs. Make sure to support your local music scene ALWAYS and let the world know your favorite music. Let me know what music you want me to review next!
Keep checking back for more music updates and reviews on new music, up and coming bands, and so much more! Email me at [email protected] if you want me to check your music and band!
Reader insights
Be the first to share your insights about this piece.
Add your insights