'Two Dark Windows'
How We Made Our Debut Album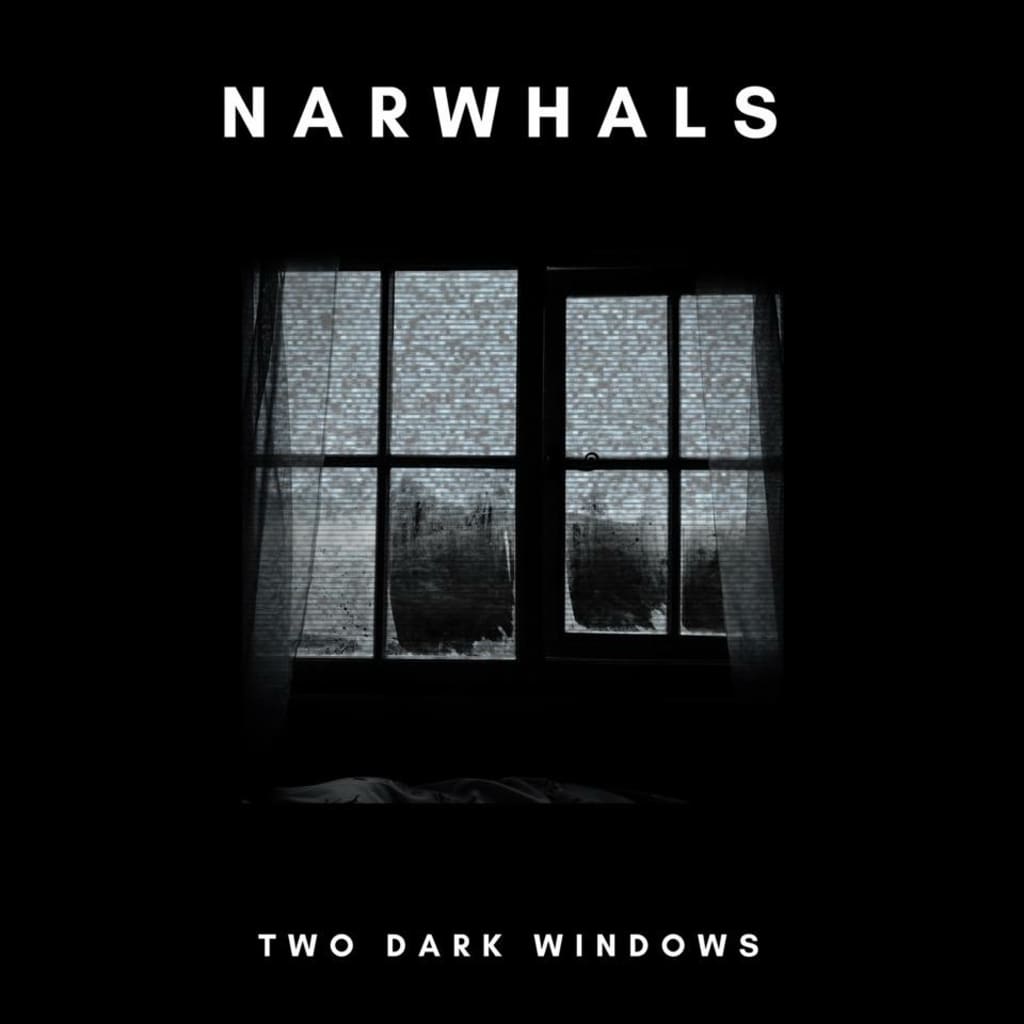 Cover artwork by our friend Ben Hunter
In August 2015, my band had done nothing for two years. I'd been sick in 2014 and everything had been put on hold. Having moved into a crummy basement flat with my band mate Mike a couple of months earlier, and with our drummer Tim living on the other side of the country in Ipswich, I decided we should make an album.
We'd been a band since 2008, and despite playing a number of gigs in that time we'd never done any real recording before, and what we had done we weren't happy with.
How We Recorded It

Mike and I cobbled together the various bits of audio equipment we'd acquired over the years, my condenser microphones, his SM58 and so on and set up our very own makeshift studio in the basement flat.
We took songs from our past seven years as a band, plus one "Frozen Bodies" that I had written even before that and added some newer ones such as "Angry Seeds," "Awakening," and "I Think This City Is Going To Kill Me" and began by laying down what we referred to as skeleton tracks—simple demos over purposefully mapped out MIDI drum tracks. In the case of one song, "Water," we repurposed some old piano and viola recordings I had made (my friend Jess had played viola) some years earlier, and over the coming year, on and off, we crafted the bare bones of our album.
The next part of the recording process was the only bit that cost us any money. We sent the finished skeletons to Tim and between us, we paid £100 to Tim's studio owning friend in Ipswich to record the drums and send us individual tracks for each microphone so that we could fully control how they were mixed. Having received these tracks in autumn 2016, Mike set to work constructing the drum tracks from the jigsaw of tracks that Tim had returned to us. We then spent every available bit of time between then and the end of December, when I was due to move out of the flat (in fact, out of Manchester entirely) recording.
This was our first real test. When laying down the skeletons it didn't really matter how good it sounded, all that mattered was that the song was there and was structured right. Now, we had to use our limited experience and the book-learning Mike had done to record the shit out of a whole 10 track album. Everything from the mic positioning on my guitar amp (Mike primarily used guitar rig for his guitars) to the gain on the vocal recordings was taken account of. We arranged layers of synths and bass and guitars and mandolins and violins. I sang my until my throat was raw. And aside from a couple of trips into Manchester after I'd moved we were done. We had all the raw materials in place.
Mixing and Mastering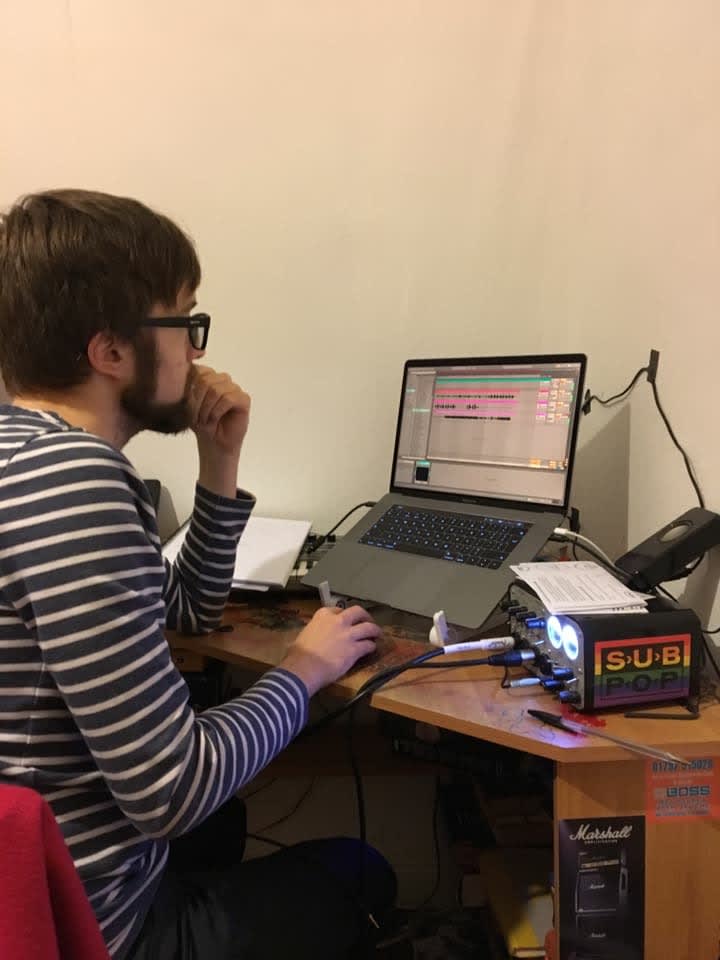 Over the first half of 2017 Mike cobbled together a series of rough mixes and sent them over to me and Tim for our opinions. The songs sounded great, but it was clear that we needed someone more experienced to either advise us or take over. Enter Mike's big brother Phill, a professional sound engineer. We got together with Phill that August at their parents' house where Mike was no living and went through the tracks one by one with a fine toothcomb. From then, Phill took over the mixing of our record. Over the next few months, he'd send us drafts every few weeks and it was clear that we had a proper record on our hands. He even added some of his own touches like samples in "Awakening" and some additional guitars and tambourines he recorded and added into a couple of tracks. In February 2018, we sat down together again, this time in Phill's home studio to go over final mixing and mastering together, adding some final touches. It was done.
Two weeks later, we dropped it onto Bandcamp and a week after that we dropped it onto all the other streaming services such as Spotify and Apple Music. Here's what it sounds like.
About the Creator
We're an alternative rock band spread out geographically between Manchester, Ipswich and West Yorkshire. Our debut album Two Dark Windows came out in 2018 and people seem to like it.
Reader insights
Be the first to share your insights about this piece.
Add your insights