Tunes to Get Grooving To (Part 15)
Week 15 - TikTok Style!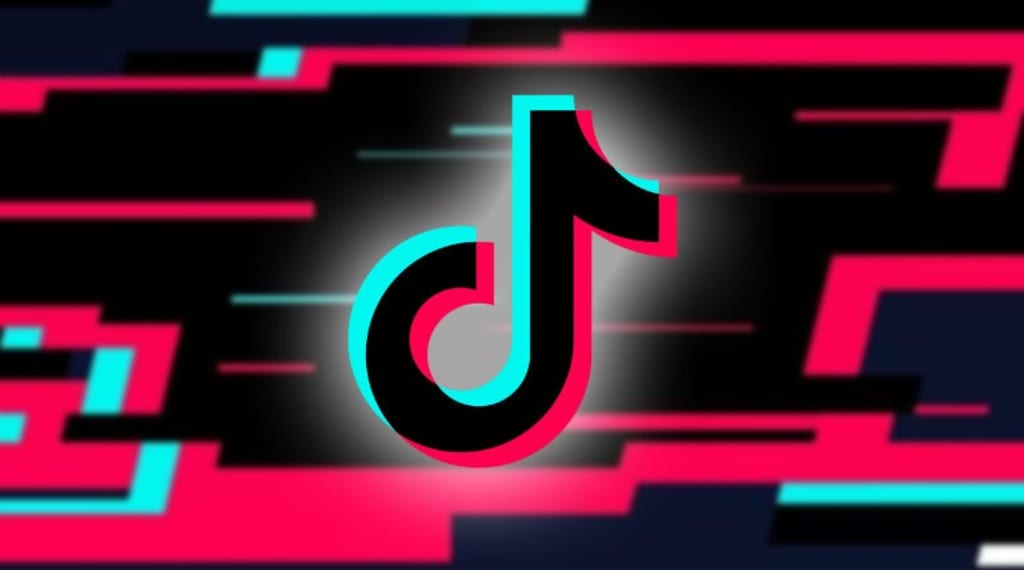 The TikTok logo
Hi all!
Another week, another Tunes to Get Grooving To! Last week I brought you five newly released songs that I knew you would absolutely love. This week I'm bringing you another five tunes that you'll definitely groove to, but you might recognise them. Over the last year there is one social media app that keeps growing and growing… TikTok. Now although I don't use the app, I end up seeing videos all over YouTube and Instagram and there are some amazing songs on there that I hear over and over again but don't actually know! So, if you're like me and you're wondering what all these songs are then I've don't the research for you. Now, let's get into it.
1. "Kraazy" – Likybo
You may be looking at that artist thinking "WHO?!" but, if I said the words "You look so sexy, you really turn me on" I think you'd know exactly what song I'm talking about! Likybo has been producing music since 2017 and that is when "Kraazy" was actually released. He is a Californian rapper who started producing his music on Soundcloud and has blown up ever since.
Despite taking three years to reach mainstream fame, "Kraazy" is now Likybo's most listened to song, and now has over 11,000,000 listens on Spotify alone. Here is an example of how this song is used on TikTok:
Listen to the whole song here: https://www.youtube.com/watch?v=fBzUtHA7-II&list=PL2yVg6hvFo8_gocO1QN05f8LpOcp04DE8
2. "Lalala" – Y2K, bbno$
Once again, you may be thinking you don't know this song. But let me assure you, if you spend all day "accidentally" watching TikTok's like I do, you'll know these artists are doing an amazing job at making such a viral tune. In all honestly, this song and its music video is a bit weird, with some Youtube commenters saying: "my ears say this is cool, but my eyes are confused". Either way it is an amazing tune! Both artists have been making music since 2016 but they came together late 2019 to create the song we know as "Lalala".
This song really has blown up on TikTok, but if by some miracle you haven't heard or seen any of the TikTok's yet, then here's one example:
Listen to the whole song here: https://www.youtube.com/watch?v=N2Y2vQ-1m7M
3. "STUPID" – Ashnikko
Ashnikko has been releasing music since 2017 and "STUPID" was released back in 2019. Her hip-hop/rap music style has gained her mainstream fame on TikTok purely because of the uniqueness of the song. It's fun, catchy and everybody is keen to get on this tune's trend. The trend has even been taken up by fellow artist Miley Cyrus, whose video reached over 2 million likes.
This tune has two trends – one is a "glow-up" video and one is a dance trend. Both trends are equally as fun to watch and it's weirdly addicting. At 23 Ashnikko has become virally famous and I don't think she'll be complaining any time soon as the song recently hit no.1 on the Billboard Bubbling Under Hot 100 chart! See Miley's lip-sync below:
Listen to the full song here: https://www.youtube.com/watch?v=VbQrhOWkonk
4. "Candy" – Doja Cat
Doja Cat is a singer-songwriter who originally became famous from her viral hit "Mooo!" back in 2018. Now, two years later, her viral fame is back again with two new songs that have been circulating TikTok: "Say So" and "Candy", both of which are great tunes.
"Candy" is also another song which has a couple of trends and it seems popular throughout the genres of TikTok, from dance trends to arty trends. It's a great tune and the versatility of it allows a lot of creators to use it for whatever they want. Look here to see how Youtuber David Dobrik used this tune!
Listen to the whole song here: https://www.youtube.com/watch?v=ZRHHOttkM1A
5. "Get Up" – Ciara
Ciara released "Get Up" 14 years ago, long enough ago that even some TikTok creators weren't even alive yet, but it is becoming increasing popular to be used for a dance trend. It's no doubt that even after 14 years thus tune is still catchy as it was back then and people on TikTok are absolutely loving it.
The dance is way more complicated than anything I could ever do, but it works perfectly with the song. Check it out here:
Listen to the full song here: https://www.youtube.com/watch?v=OtyPaMYuC0Q
That's it for this week! So here's a recap of all the musicians, and here are their Instagram handles if you want to check them out!
1. "Kraazy" - @likyb0
2. "Lalala" - @y2k2y / @bbnomula
3. "STUPID" - @ashnikko
4. "Candy" - @dojacat
5. "Get Up" - @ciara
Want to get grooving to all these songs but don't want to create your own playlist? Find them in one easy click here to find them on my Spotify playlist! Or in you need the tunes now, listen below!
Also, if you're interested in the other songs you see on my playlist, click here to read parts 1 to 14 of Tunes To Get Grooving To on my profile! And don't forget to click that new like button!
See you next week!