Top Ten 'Rage Against The Machine' Songs
Let's take a look at one of musics most politically charged band's greatest hits.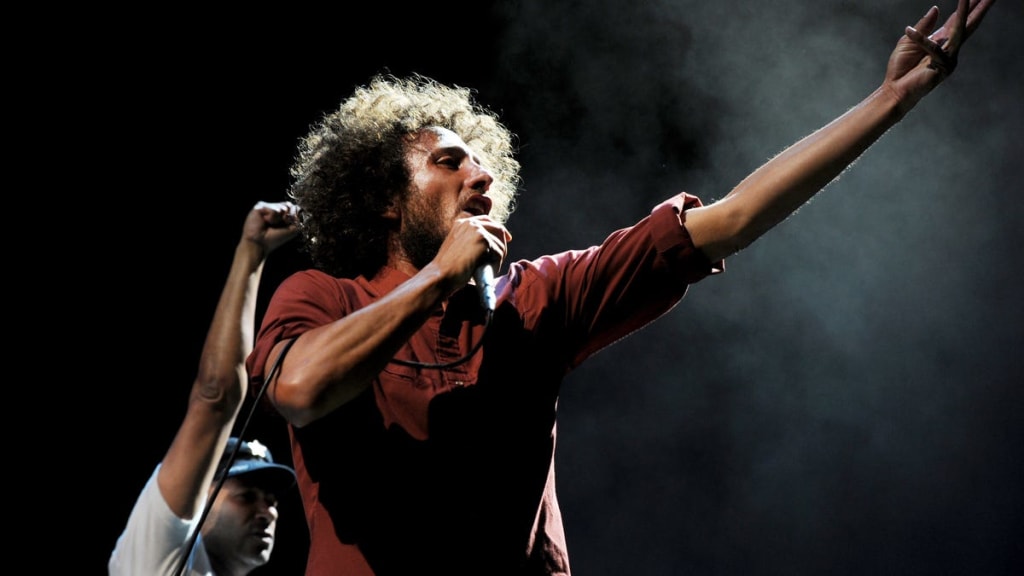 RATM are quite possibly, the largest politically charged band to ever come out of America, exploding from the underground with their self-titled debut album in 1992. Lyrics still ringing true for countless Americans so many years later, the political climate has changed frighteningly little and with the rock band set to make their comeback and grace the stage next year, there's never been a better time to see the best 'Rage Against the Machine' has to offer.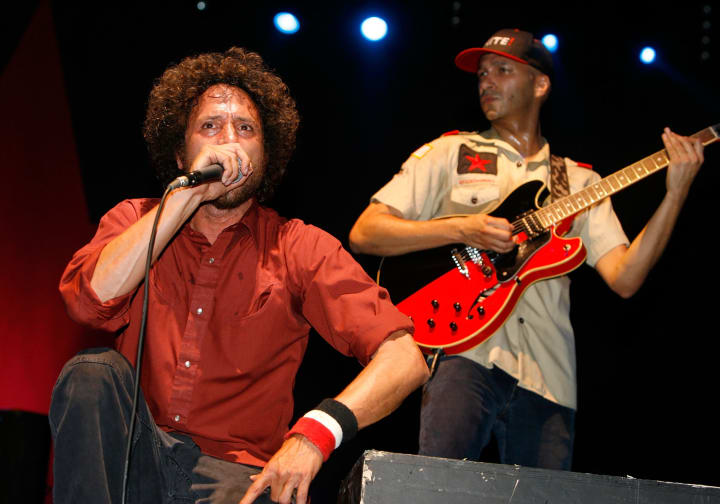 10. Down Rodeo
As well as housing some of de la Rocha's most intense lyrics, 'Yeah, I'm rolling down Rodeo with a shotgun, these people ain't seen a brown skinned man, since their Grandparents bought one" this song also shows off a refreshingly different side of Tom Morello's guitar playing. Unlike his usual powerhouse, drop-D riffs, 'Down Rodeo' still keeps the rock spirit of its fellow tracks, while opting for more of a focus on fast-paced chords.
9. Know Your Enemy
With a great riff, awesome vocals, meaty bass and shotgun drums, whats not to like? Wan't someone to get into Rage, this is probably the song for them. Take it from me this track can hook even the most reluctant with its energy and passion.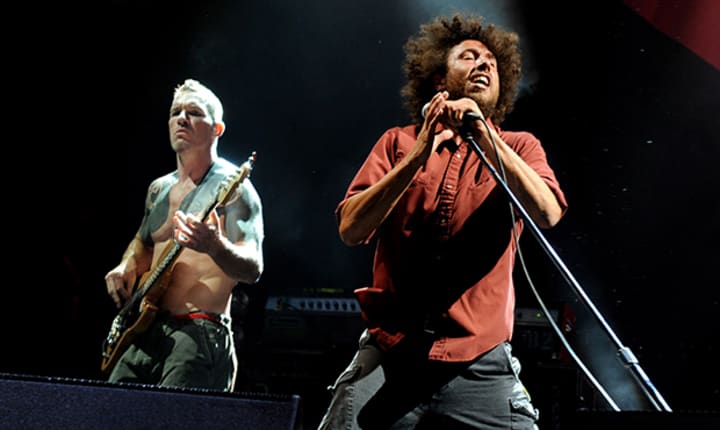 8. Killing In The Name
Brutal, honest and effortlessly timeless, 'Rage Against the Machine's' biggest hit, deserves its place on this list with our without its notoriety. With vocals to start a riot and rhythmic energy to support it, this is a song that will have you revolting without even knowing why.
7. People Of The Sun
Easily one of, not only RATM's, but all of rock/rap's catalogue most underrated tracks out there, this song highlights the Zapatista revolution. Zach de La Rocha's incredible flow is only overshadowed by Tim Commerford's awesome bass line that pulls the whole song together. A definite must for any Rage fan.
6. Take The Power Back
Their most hip-hop song is also one of their best, with Commerford's bass being the pinnacle of what makes this song great. Morello's guitar playing is also fantastic and Brad Wilks is so in the pocket you'd be hard pressed to find a drummer better suited to this track.
5. Bulls on Parade
This song features Morello's catchiest riff, and honestly one of the best pieces of guitar innovation in rock history. Make no mistake, the whole band shines on this track, with de la Rocha's lyrics burning with a passionate intensity, but this is Morello's song. The Wah pedal hasn't been used this expressively since Hendrix and the rhythm compliments the guitar parts incredibly.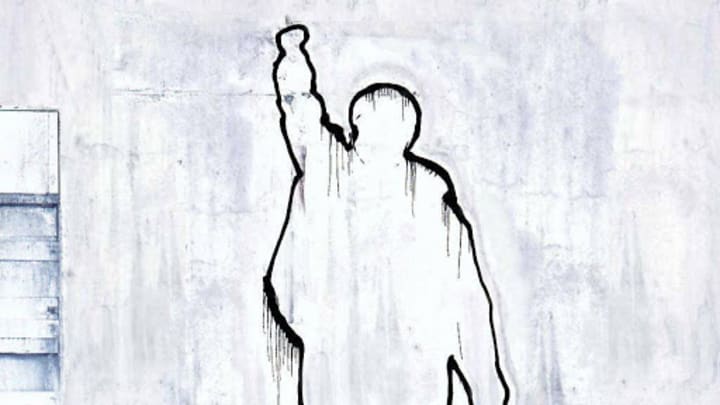 4. Maria
The bass line and brutally real lyrics were enough for the eight track off of 'The Battle Of Los Angeles' to make this list, but the sheer groove, intensity and passion from all of the band is what truly makes it one of Rage's best. Another track painfully overlooked, this song is just downright incredible.
3. Freedom
The last track off of their debut album, this song was the obvious choice to finish off one of the best albums of the nineties, with everything that makes Rage rage on full display. A cacophony of great writing can be found on this vibrant fan-favourite.
2. Bullet In The Head
Bass, bass, bass. And more bass. My god, this track sticks in your head, with drums that explode ferociously alongside RATM's meatiest bass line. It merges effortlessly with Zach de la Rocha's gut wrenching lyrics and the ending of this track is indescribably passionate and intense.
1. Wake Up
With an opening mirroring Led Zeppelin's 'Kashmir', this track was destined for greatness and it certainly achieves it. De la Rocha's screams are unbelievably raw and this song often feels like several (amazing) songs rolled into one. It's their Bohemian Rhapsody, with unbeatable flows and lyrics sitting in nicely with a tight rhythm section and multiple blazing hot riffs from Morello. This track is a masterpiece from start to finish.
Like this? Wanna see more? Check out my page to find more reviews and analysis of all your favourite media. Feel free to leave a like or even a tip - Ciarán