Playlists
Top Five Albums of the Week
September 14 - 21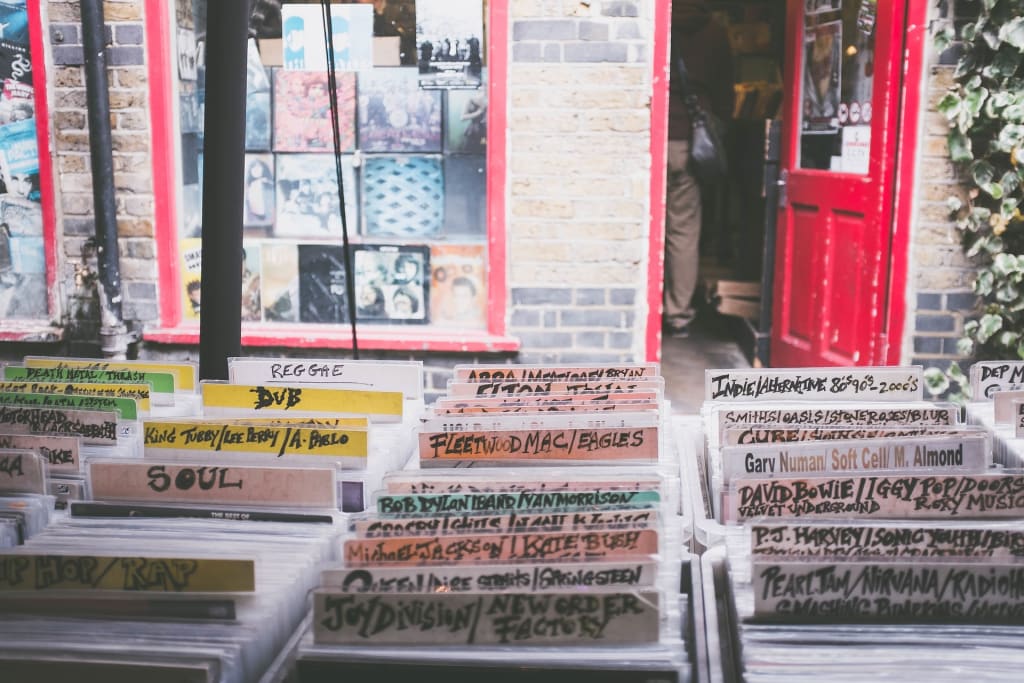 Every Friday I wake up with excitement. Not because the weekend is about to start, but because Friday is the day a whole lot of new albums drop, ready to be listened to. In this weekly post I will highlight the five albums, of no specific genre, that made the biggest impression on me and I'm the most excited about to share.
1. Jungle - 'For Ever'
This London based band takes 70s funk to the future. With Catchy rhythms, soul in their voices and a chorus you'll play in your head over and over, these guys will guarantee a good listen.
The song "Cherry" gives a good impression of the style of the album. The song is catchy, well produced and while the song isn't particularly a happy song, it certainly does make you feel good.
"House In LA" is a more personal song about falling in love and moving somewhere for that same love. It reflects their experience of working and living in sunny California. The song is more laid back and definitely feels more emotional than the majority of the songs on the album.
2. Bob Moses - 'Battle Lines'
Mix synths with indie rock and you get Bob Moses. Don't be fooled, this is not a one man show, Bob Moses consists of two men that went to high-school together, but found each other, music wise, on a parking lot in New York. One making Rock music and the other Trance, these guys found a way to turn their qualities into something special. The Rock is still there, the synths are still there and combined it forms a very interesting listen.
3. Tony Bennett & Diana Krall - 'Love Is Here To Stay'
Two major Jazz artists team up for a classic Jazz album. The well known voices of both compliment each other as if they have been married for 50 years and the vibe of the album feels as natural as it can be.
The album, a set of George Gershwin classics, is balanced in smooth to up-lifting Jazz. Perfect for a dinner or a lazy Sunday.
4. 6LACK - 'East Atlanta Love Letter'
Deep beats, smooth vocals and a thin line between R&B and HipHop. This album has a relaxed vibe that makes it easy to listen to. Guest features of J. Cole, Khalid, Future and Offset give the album the right amount of diversity. 6LACK is not afraid to put his feelings on the table.
This is one of the best and unique R&B artists at the moment and this album could be his big break through.
5. Ben Howard - 'Another Friday Night'/ 'Hot Heavy Summer'/ 'Sister EP'
New music from the British folk/rock artist after the album Noonday Dream earlier released this year. This EP is a great addition to this album and brings a more diverse sound. "Another Friday Night" has a beat supporting the more menacing guitar which makes the song a bit more up-tempo. "Hot Heavy Summer" is a more dreamy song featuring Sylvan Esso. Bringing contrast to the EP showing different sides of his abilities. "Sister" is a slow, auto-tuned and wavy song. A bit unexpected but somehow not surprising after the latest album.
album reviews