Top 5 Songs For Worldbuilding
the lyrics that helps your creative construction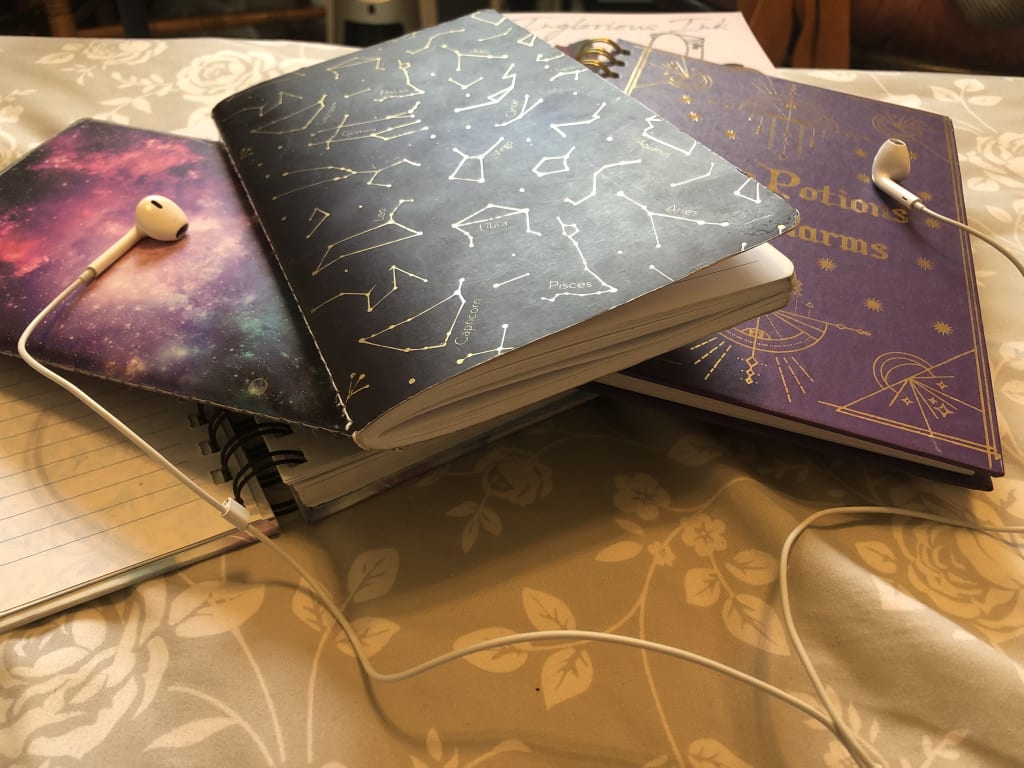 When you create a world for your readers, there are some questions to ask yourself. How does this world work? How do people exist in this world? What is the ambiance of this world? Creating a world that you are writing to present to a reader can be amazing. To show the world you want to see exist with the other fantastic worlds. But there are little pieces that can be tricky with how the characters exist in that world. I can defiantly tell you the best way to create the world is by listening to music. Music puts you in that world from the lyrics and the beat. It's like making a movie in your head.
I've chosen five songs and how they would help the specific world you are trying to construct.
Cosmic Love by Florence + The Machine
Honestly, any song from Florence + The Machine can be used for worldbuilding, but Cosmic Love is the one that started it all. Cosmic Love is the blueprint for creating a world beyond your imagination for fantasy writers out there trying to get immersed into a world. Cosmic Love has your basics for a fantasy world. Fantasy in a nutshell deals with an enigma of the darkness, lyrics are describing getting discarded into darkness and stuck in the twilight zone.
. Florence paints the picture and you can see it without even having to try.
Daytime Drama by Billy Idol
This is a song from one man's point of view of his world and then the world he lives in...but this does bring up a good point about how to build the world for a character. The important part of worldbuilding is the people that exist in this world, sometimes we just need someone's point of view to know how this world works. The lyrics explain a world of scuzz, downtrodden, and desolation. If you're trying to build your world to be mundane, it's best to start with someone that can explain why it is mundane.
Daytime Drama might just be that song you're looking for to create an eerie ambiance. If you can go from one area, you can build your world from there.
Mutiny by Malia J feat. Crazy
OK let's take a walk on the dark side. Malia J already brought us the darkest version of Smells Like Teen Spirit. You can take this song in any direction of darkness. It can be used for people trying to survive an unstoppable threat. What if there is a threat in the world you are creating that feels it can't be stopped? Or some threat lingers in the unknown that can't be destroyed or defined. It can be used for characters that know the end is near. Anytime I listen to this song gives me the exact sense of dread that I need to invoke for my characters.
Ice Queen by Within Temptation
If you're writing a world taken over by an evil villain with elemental powers, this song is a step to creating a world altered by a weather curse. The cold is emphasized but the fear is the real clincher of this song which describes the world they live in by being on the run from this Ice Queen.
America Pie by Don Mclean
The blast to the past, the news of the world. If your writing something has to parallel the feeling of the greatest loss to the world then it would be American Pie. Sometimes it can be an interesting concept to see how fictional characters interact with people that have existed throughout history.
American Pie is that song to help put you in that period and the way that time period felt. You can read all about how history changed from the deaths that shocked the nations. But it's different hearing it with heart and soul that captures what the loss felt like from one person's point of view.
If you have characters that need to need to fit into a time period they never existed in, this would be the song that helps fit that character in the past decade. Just put the feelings of American Pie into that character and it'll be like they were always there.
About the Creator
What's something interesting you always wanted to know?
Instagram: parrishpassages
tiktok: themysticalspacewitch
My book Inglorious Ink is now available on Amazon!
Reader insights
Be the first to share your insights about this piece.
Add your insights