Top 4 Underrated Michael Jackson songs
Four songs from the king of pop that you need to pop into your playlists.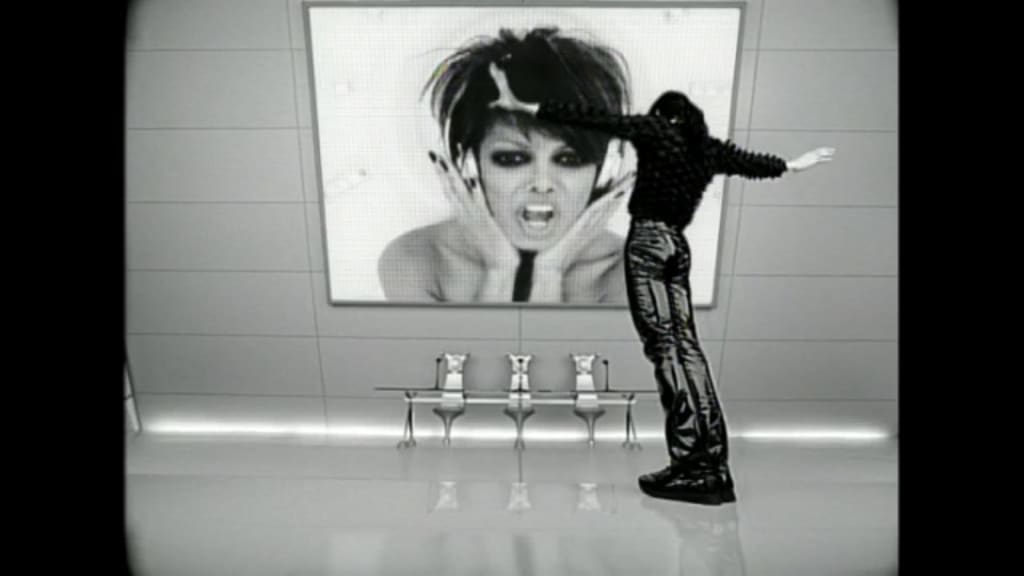 Picture from IMDb.com
Michael Jackson was one of the first musicians I listened to before I even knew it was Michael Jackson. My first introduction to him was on Rockin With The Chipmunks, two of his songs were included to showcase the 1980s. I would watch that VHS tape over and over during my stays at the hospital when I had leukemia as a tot. I never knew how much I enjoyed Michael Jackson's songs as a toddler when my grandmother would tell me I would dance around despite the wires on me.
There was more Michael then what was just the usual hits that get played on the radio.
1. Torture by The Jacksons
This song isn't entirely MJ, this song is shared with his brothers when he was a part of the family band.
In fact, this was the last song he ever did with the other four brothers. He and Jermaine Jackson fought so much there are wax figurines in place of them and only three of the Jacksons are present in the music video for torture.
The song came out in 1985 apart of the last album the Jacksons ever did together. Despite the fact that this song never went anywhere and even decades later still doesn't have a place on the radio, it's a mystery but it is one of the most underrated songs Michael Jackson was ever a part of. Without Michael the song truly wouldn't of worked.
Michael's contribution to this song is the best part of the song and pulls everything together because of the fact that it has a horror vibe to it. To explain the song would be to call it thriller Junior.
2. Threatened
It's been known that Michael Jackson enjoys scary stories and the dark side. This is got to be the darkest song that Michael Jackson has ever created. Thriller is a dark song but it's a fun song. I don't feel scared listening to thriller because of the creative way of talking about monsters. This song doesn't have a monster, it's a person with malicious intentions, scarier than a monster and the song has no fun to it, it's catchy and it still has the usual style that Michael has but it's gonna be unlike anything you've ever heard from Michael Jackson.
This song is if you put Smooth Criminal and Thriller together. Michael Jackson had a fascination with the dark side, not just the monsters you see on the screen, but the threat of another person that can be the most terrifying presence in the world.
3. In The Closet
1991's album Dangerous provided some amazing songs for the MJ fans. Personally it's the best part of the 90s.
Listening to this song, it still has Michael Jackson's style of music, going into the 90s Michael just carried his same style with a different twist that didn't change his identity. Michael Jackson didn't go along with the 90s, he brought his style to the 90s. In The Closet is a sensual theme about desire, but it doesn't feel cheesy or too sexual. It is one of the songs that has the balance and Michael always provided that in his songs.
One hundred million hits on Youtube and an inclusion on dancing game got this song some recognition, but since then it's like it's title, it's in the closet
4. Scream
Did you know this song has a music video that is one of the most expensive music videos ever made? How does 7.5 million dollars sound?
Michael rarely did duets with his family. After doing Torture, the songs of speaks for itself and the title about how it felt working with Jermaine. To mark the last collaboration that Michael had with his brothers and then 10 years later he does a duet with his sister Janet. I'm just gonna say it, it's the best duet he's ever done, both siblings don't' steal the show, Michael is great, and Janet is great.
Michael Jackson usually does songs of stories, About how Billie Jean isn't his lover and how he's wondering if this girl named Annie is OK. In the 90s Michael's music changed from a story that he would put together to a story about himself and there was more to Michael in the 90s music that he did. This one is by far the most we've ever gotten. Leave me alone shirt how Michael followed by paparazzi, but we've never gotten a song from him until Scream about how he felt. The song is an amalgamation Pressure leading to the boiling point that makes you want to scream, it's something that we all feel in ourselves, When we are mistreated, misinterpreted, miss judged, misunderstood in general by people who are ignorant and cruel. This premise is in every song you can throw a dart and you're gonna hit a song that talks about injustice but one of you ever heard one that flat out just says the feeling of screaming.
About the Creator
What's something interesting you always wanted to know?
Instagram: parrishpassages
tiktok: themysticalspacewitch
My book Inglorious Ink is now available on Amazon!
Reader insights
Be the first to share your insights about this piece.
Add your insights