Top 10 Paramore Songs
I'm in the business of misery.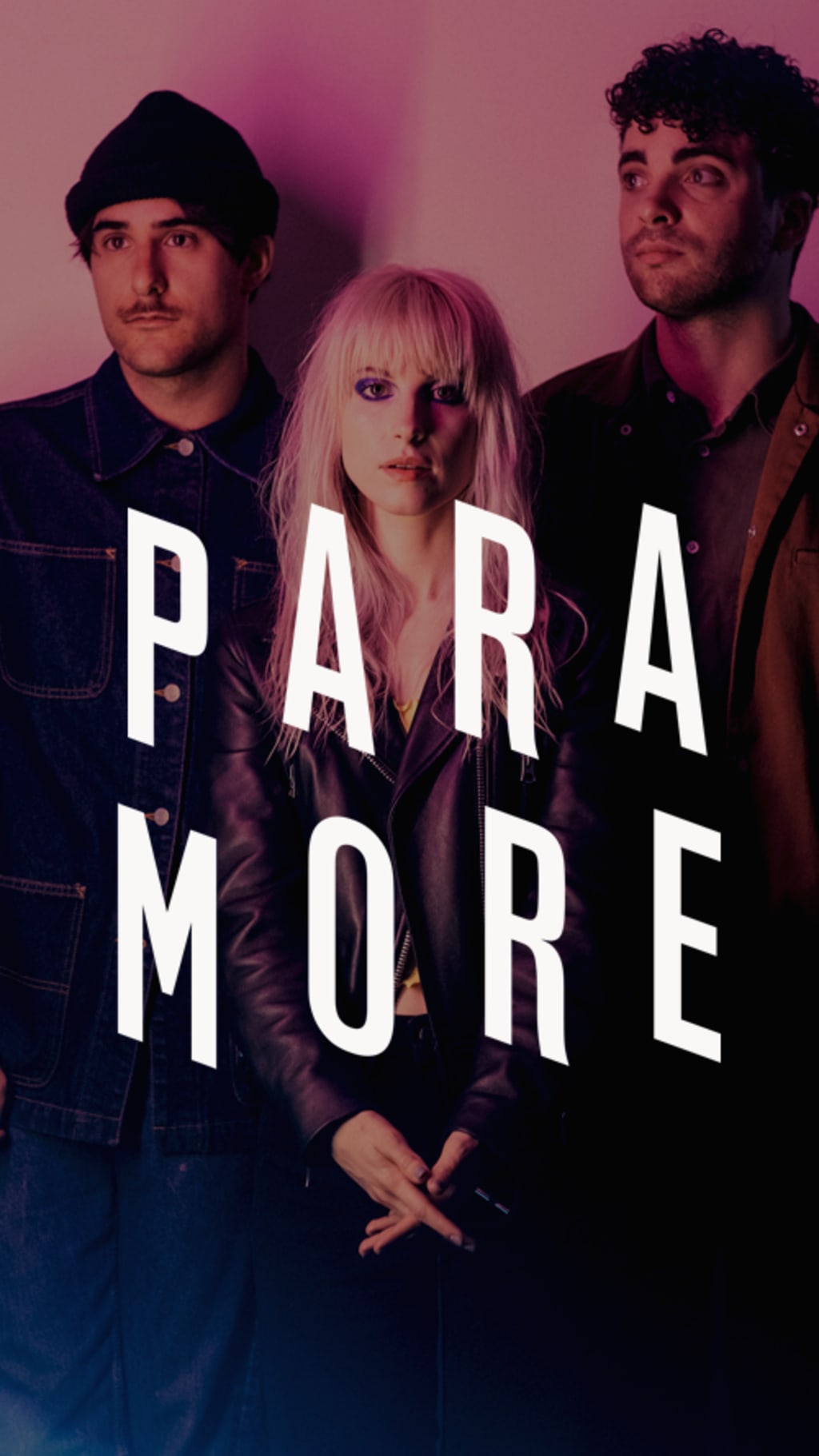 This is a list that has the top 10 Paramore songs in my opinion. If you disagree or want to share your own favorites, let me know on Twitter. A little backstory on the band before I dive in; Paramore is a band that was formed in Tennessee in 2004. The band were all in their teens when the band was formed, and have released five studio albums in the time that they have been in the music industry. They have had a few different members and have lost a few along the way, but now the band consists of Hayley Williams (lead vocals), Taylor York (lead guitar), and Zac Farro (drummer). Now I'm going to tell you my top 10 favorite Paramore songs.
10. "Playing God"
This song was something I could relate to so much in high school because a lot of people in that time made me feel like I wasn't good enough. This song made me feel like I could stand up to the people who made me feel that way and I think shows that a lot of people put the blame on everyone else before realizing that they need to be looking at themselves sometimes.
9. "Pool"
This one is a newer song that was released on their 5th studio album After Laughter. This song really helped me get through some things when I listened to it the first couple times. In a lot of relationships, not only mine, I think people enjoy being surrounded by love, like a pool of water, but there is that fear of the uncertainty about not knowing what might happen down the road. And sometimes as hard as it is to stay in a relationship, the love you have is always enough to keep you diving back in.
8. "That's What You Get"
Paramore has a tendency to write songs about love that take kind of a darker turn and it's always something I've appreciated them for. This song is about how much love can hurt you and break you down, but you keep wanting it and making similar mistakes and getting hurt over and over again. And saying "that's what you get" is the equivalent to a very sad I told you so because you know in your heart that it's true, but it's something that will always happen.
7. "Turn It Off"
This song is a very powerful thing to listen to, and even with its dark tone it has some light to it when you listen to it. The song is about hitting rock bottom and trying to run away from it before it happens. In the chorus Hayley sings, "in the free fall I will realize I'm better off at the bottom," which is a little hopeful because when you're at the bottom the only way left to go is up. And as much as you try to run from it, sometimes you need to hit rock bottom to get any better.
6. "Daydreaming"
This song is something that I think anyone can relate to. The message of wanting to do something so bad and just constantly dreaming you could do it is I think something everyone goes through. And it inspires listeners to want to go out and do the things that they are dreaming about and make it a reality. Because it always seems easier to just think about doing something, but once you actually do it, 9 times out of 10 it is worth it.
5. "Fake Happy"
Another song from the new album After Laughter. The song's title kind of speaks for itself, but this song is about being fake happy, people putting on a smile and pretending everything is OK. But it's also about not feeling able to express your real emotions because of people's ideas or perception about you. And knowing that deep down everyone else is in some way pretending like everything is great and fun when in reality most people are fake happy as well.
4. "Last Hope"
This song is something I think many people needed to hear, including myself. Because sometimes life hits you with so many bad things and wrong turns that you're barely hanging on by a thread, but there's always something inside of you that thinks it'll get better. That's what keeps you going is that little glimmer of hope inside of all of us that tells us we can get through the darkness, and like the song says, "it's just a spark, but it's enough to keep me going."
3. "Hard Times"
This song was also released on their album After Laughter, and it is basically an anthem now. The song verses talk about wanting an escape from the hardships people go through and also wanting to wake up and be okay and be able to move past these things. It talks about having rain clouds over your head and then never going away. It speaks volumes about depression and what it's like and how hard it can be to keep your life going when things are just so tough. This song is something I play every single day to remind myself that I am not alone in my hard times.
2. "Ain't It Fun"
The Grammy winner for Paramore. This should be enough to say that it's amazing already. This song is also something that helped when I was younger because I thought that life was amazing and was never going to change. And this song kind of helped me realize that it's definitely not rainbows and butterflies at all. It's about accepting being an adult and realizing that it's going to be hard and that things will most likely suck for a while. It's a kind of sarcastic song in a way because the pop beat and melody contrast what Hayley is actually saying, which is basically that life is gonna slap you in the face once you step into it.
Honorable Mentions
Literally every other Paramore song that isn't on this list.
1. "Brick By Boring Brick"
This song has been my favorite Paramore song for as long as I can remember because I relate to it more than any other song of theirs. The story of the song is about living a fairy tale life and, to the outside world, seeming to be perfect. But that doesn't last forever and in this song it talks about how life will never be perfect and as much as we try to fake it, we can only keep the act going for so long. And the song touches on burying the past behind you and starting over in a way. The reason this song is so helpful to me is because i always wanted to seem like I had it all together, but once that all ended it sucked real bad and I got a swift kick from life telling me that things will never be perfect.
That concludes my list of my 10 favorite Paramore songs. If you want to let me know about your favorites, tell me on Twitter @DiPrima1997.
About the Creator
I am a huge comic book, movie, music, and tv nerd. Anything entertainment based I enjoy. I want to write about those types of things and maybe try to introduce people to things they haven't seen yet. Find me on Twitter @DiPrima1997
Reader insights
Be the first to share your insights about this piece.
Add your insights