Top 10 Best Nigerian Albums of 2020
The Hottest AfroBeats Projects that Rocked the Nigerian Music Scene in 2020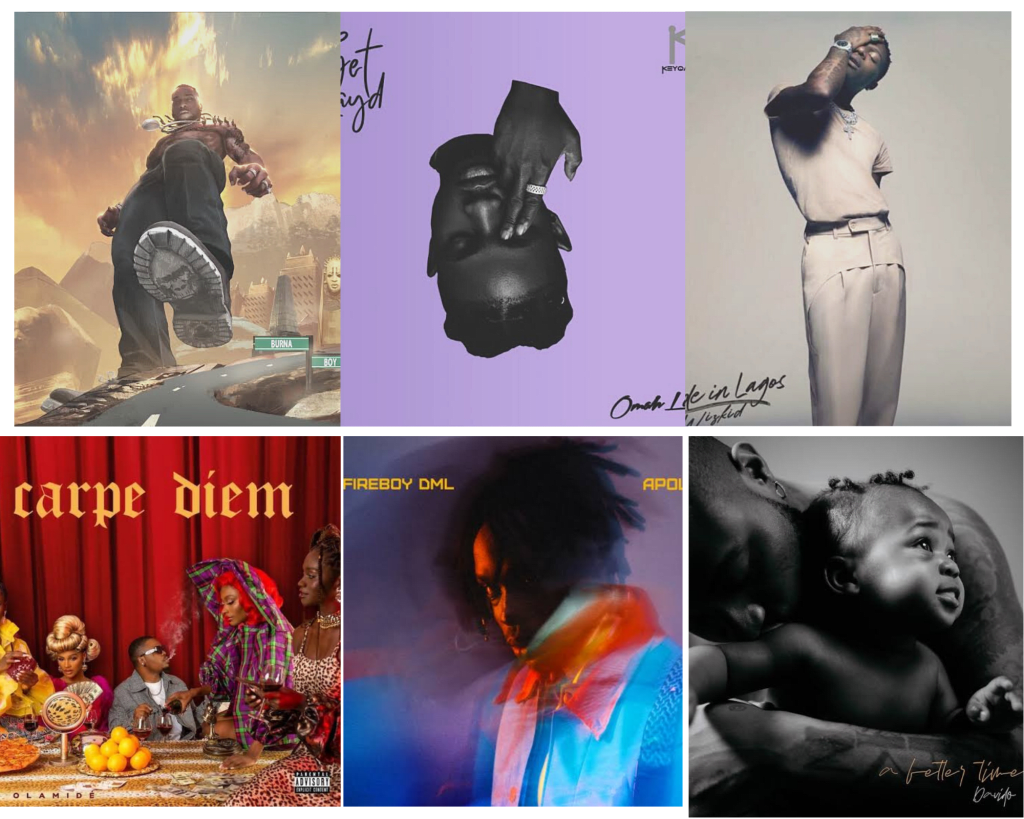 2020 was a indeed the most significant year of the past decade. Amongst the struggles of the global pandemic and the harsh reality that music lovers and fans wouldn't get to see their favourite Afro pop superstars perform in live concerts and sold out shows. It also afforded the Nigerian Afro Space a chance to actually deliver to us a chuckload of seasoned music and projects from the biggest Artistes in the country. There was an influx of great materials and content particularly this year and understandably because the hunger of a music thirsty audience as large as the Nigerian audience.
The last time the Nigerian album market was this full was perhaps arguably in 2017 inclusive of EP's, but 2020 seems like the best year yet to come in terms of putting out mainstream projects en massé for the Nigerian audience even though the market occasionally had saturated periods. Most of these LP's still didn't fail to deliver.
In no particular order, we look at the Top 10 best albums that lit up the biggest planet in Africa's solar system.
10. Boo Of the Booless - Chiké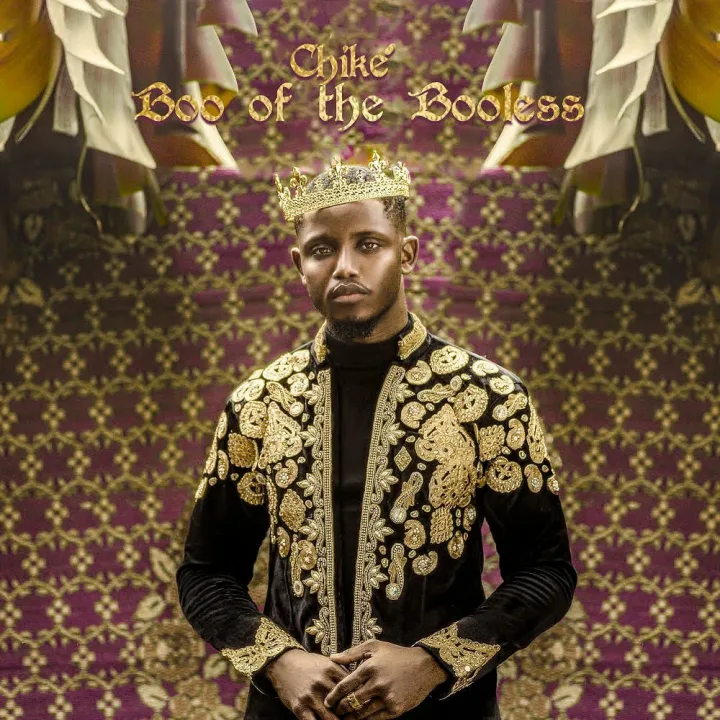 Chiké isn't certainly a new comer in the industry. He's previously auditioned in the biggest of music auditions in the country and always had potentials to break out eventually with his unique vocals. Debuting with a wonderful full length album just on Valentine's Day which he named Boo Of The Booless. He celebrates love in all its essences as he paints pictures of Eros, Agape, Pragma, Storge, Mania, Ludus, Philautia and Philia on the album, as he ultimately wears the crown on the set, which is a fusion for Afrobeats, Soul, Alternative & R&B. "Boo of the Booless" arrived to massive critical acclaim and commercial success, staying one on the Nigerian album charts for 6 weeks and spawning countless hits including If You No Love and Nakupenda ft. Ric Hassani.
9. Broken Ears (EP) - Tems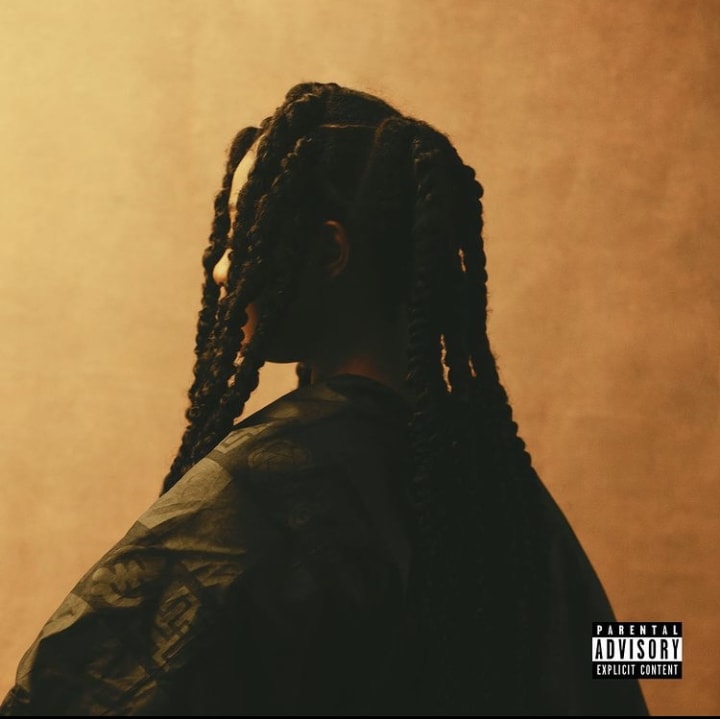 When Tems debuted into the music scene. She instantly won the hearts of many with her beautiful yet powerful vocals. Fusing R&B and Neo Soul with just about the pop of culture, the debut single Try Me was an instant success garnering massive acclaims throughout the media and the Afro Space. Defining her sound and refusing to follow the trend, especially when there weren't as many successes with the female artists compared to their male counterparts. She kept on delivering solid singles and kept appearing on various charts not only in Nigeria but Africa. She debuts with her first project Broken Ears and it delivers as expected. Comprising of her sumptuous vocals, definitive songwriting and impressive production; the lead single Damages as of today still stands tall across music charts on the continent. What's even more impressive about the album is that she actually admitted on Twitter that she mixed almost if not all the entire records on the EP.
8. Afro Pop Vol.1 - Adekunle Gold.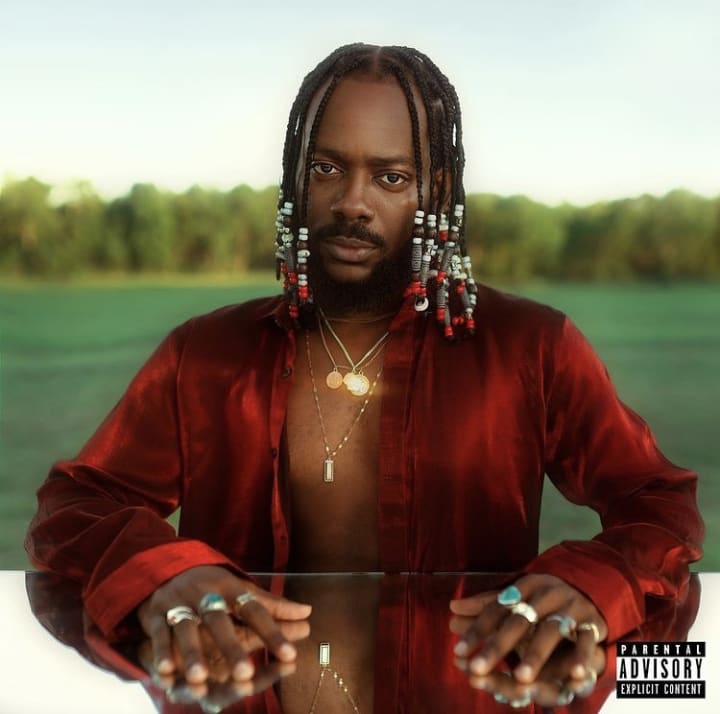 Popularly known as AG Baby by the Afro space and fans and nurtured by humble beginnings. It's impressive to see how the far the multiple award winner has come as an artiste. A prolific singer and songwriter. He's had successes with his previous albums including Gold . Afro Pop Vol. 1 is indeed an album for every mood and emotion. His feel-good vibe and similarly genuine love for songwriting makes it even more special. What AG did with this album was something we never saw coming. He stepped out of his comfort zone and comfortably gave fans and music lovers across the country a new dose of his sound served on a platter. Often times regarded as the King of Alternative in Nigeria, he's recorded massive mainstream successes in the past is one of the most consistent artistes since his debut. The lead single of this brilliant project Something Different had topped and even had one of the lengthiest stay on the music charts in Nigeria and even Africa in 2020, almongside numerous solid records on this stand out album.
7. Apollo - Fireboy DML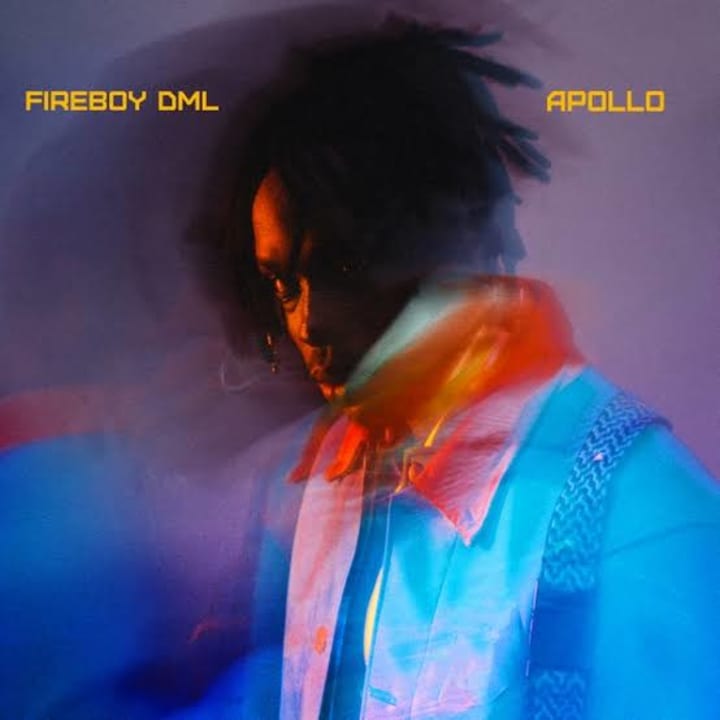 When Fireboy dropped his debut album in 2019, Laughter Goosebumps and Tears under the YBNL imprint. The whole Afrospace marveled at his talent and being that he's just 24 years old;it's even scarier to think about what he will achieve in the years to come. His first album was an instant success and his biggest yet till date garnering more than 100million streams digitally on major platforms across the world. He's sometimes nicknamed the "Prince of Afro R&b" and rightfully so because everything about his music speaks for himself including both his impressive songwriting and infectious vocals. He's even had two of his songs Scatter and Champion off both of each of his 2 albums featured on the world's biggest soccer video game frachise EA Sports FIFA '21 edition for video game lovers across the world to enjoy, a massive feat to say the least.Apollo is his 2nd studio album and again as expected he didn't fail to impress, although not as magnificent as his first. Apollo outrightly deep rooted in core fusion of Afro R&b and pop with records such as New York City Girl and Tattoo turning out to be major hits off the album. There's no stopping as to where Fireboy is going in the years to come.
6. Carpe Diem - Olamide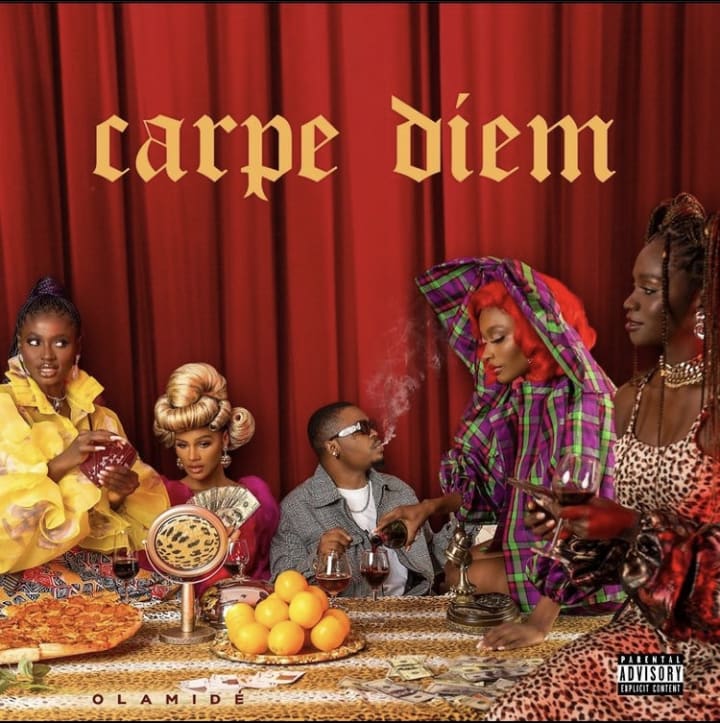 Iconic in every sense and unbound by time and space. Olamide Badoo as he's fondly called is the definition of consistency. Year after year after year after year he keeps doing it. An old guard and probably one of the greatest musicians in Nigeria's history, the YBNL boss just can't get tired of delivering hits upon hits. From his debut album to his present album. He's recorded multiple success across Nigeria and even Africa winning numerous musical awards throughout his astonishing career. Credited for the discovery of some the biggest stars in Nigeria including Adekunle Gold and Fireboy DML, he delivers unto us another great masterpiece. Carpe Diem was always poised to be one of his best works because from the track listing alone and the lead singles off the album , it boasted of massive features that are pure hits anywhere in Africa. It's simply spectacular. Primarily, Olamide is a rapper but over the years he has kept tapping into other genres and seemed to find his feet easily. Be it rapping, singing or songwriting, he does it all. He makes hits for a living and does so effortlessly. Carpe Diem is an album for numerous moods with lots of party jams in it boasting of hits such as Infinity ft. Omah Lay, Loading ft. Bad Boy Timz, Triumphant ft. Bella Shmurda alongside a host of other records that are still till date booming on the Nigerian Music markets and charts.
5. Yellow - Brymo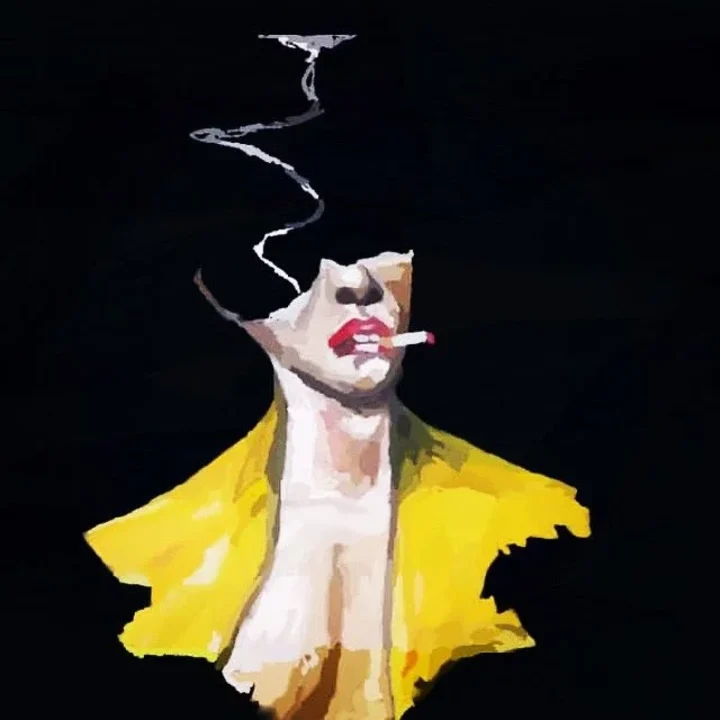 When it comes to writing an album in Nigeria. It's hard to see anyone who can singlehandedly compete with Brymo. Maybe his last album Merchants Dealers and Slaves was one of his greatest albums ever or at least many did think so but in all honesty Yellow could be his best ever album in the last decade. With his exceptional use of English , Yoruba and Pidgin, Brymo always gets it right with albums. Drawing influences from elements spanning from Love, Society and Life. His calm and powerful vocals resonates with his ridiculous songwriting irrespective of how explicit it may seem. In the Afro Space, he's definitely up there with the best of the best even though his music is not mainstream. He still has a very broad Fanbase on the continent and is even revered as one of the greatest artistes of the decade. Yellow is definitely one of the best albums to come out of Nigeria in 2020 boasting of great records such as Ozymandias , Rara Rira amongst others.
4. A Better Time - Davido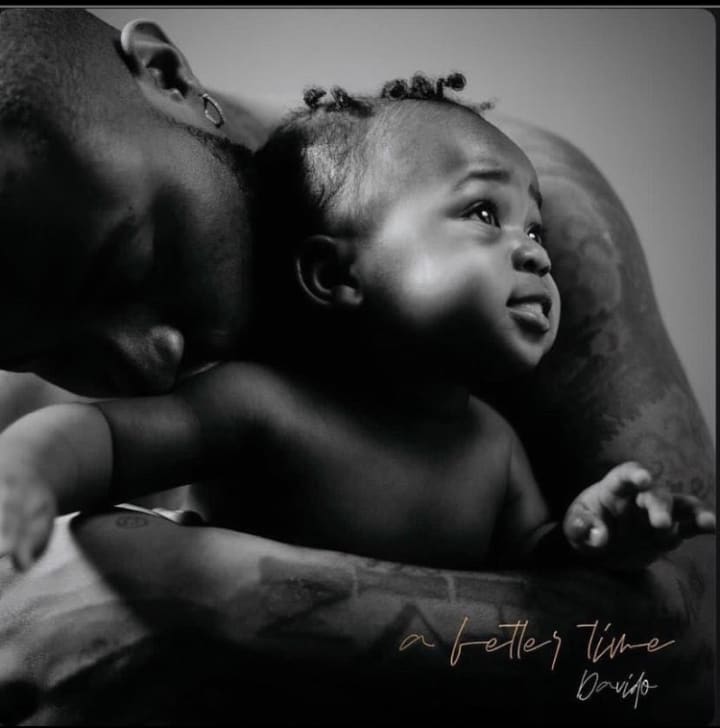 Popularly known as OBO in the AfroSpace. Davido blessed us with another album to end the year admist the torrid happenings across the country as at the time. A Better Time; thought to be a sequel to A Good Time which was a massive success digitally both locally and internationally. One thing the multi- plantinum award winning superstar has never stopped doing is working hard and pushing his limits. Before anything else, he is statistically the artiste with the most music awards currently in Nigeria. Widely regarded as the greatest artiste of all time with a hugely massive fan base if not the most in Africa, the 30BG King has consecutively in the last decade dropped massive hits both locally and on the world stage amassing gigantic streaming figures both on music streaming platforms and even YouTube. The simple formula with OBO is that if he sings a song. It becomes an instant hit. Almost nearly all of his songs are anthems in the Afro Space that even the African continent can sing along to. Credited with the discovery of another generational hit maker Mayorkun and Prolific Songwriter Peruzzi, Davido has grown into becoming an icon in his own right and one of the biggest superstars in world music generally. A Better Time delivers as expected a full meal of hit records with local collaborations with the queen of Afro Pop Tiwa Savage and his label prodigy Mayorkun and also international collaborations with Grammy award winning Super star rapper and singer Nikki Minaj and singer Chris Brown respectively; amongst a host of others. Without the shadow of the doubt nearly all songs off the album are certified hits from the lead single FEM to Holy Ground and The Best. It's no wonder why even this album lately has ammassed more than 150million streams currently on all digital streaming platforms and is still sitting comfortably on top of the Nigerian and African Music Charts.
3. Get Layd (EP) - Omah Lay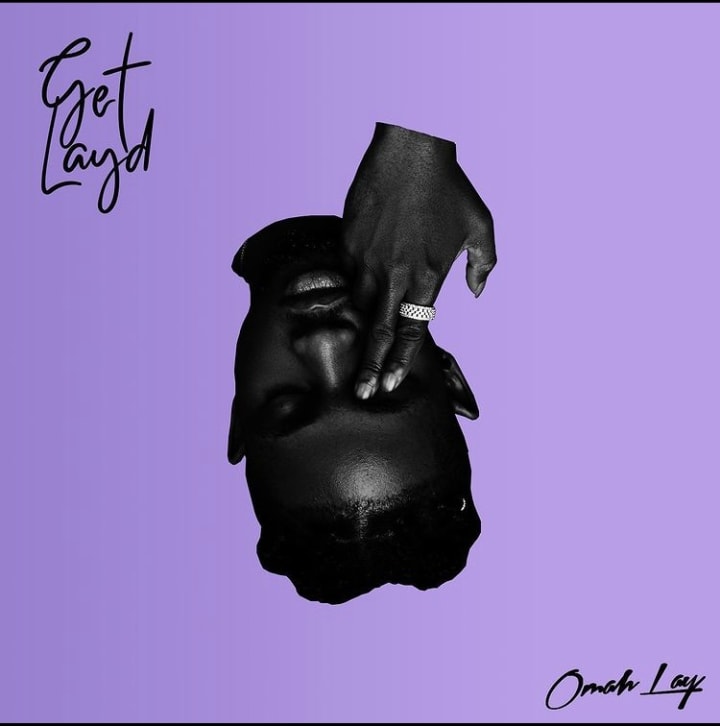 If the wake of the pandemic was a blessing in disguise. Then that blessing would definitely be this guy; From the suburbs of the damp middle belt region of Nigeria breeding with a rich flow of lyrics that seem somewhat spiritual and relatable melodies of Afro beats fused with a blend of Alternative bringeth forth the superstar we know today as Omah Lay. He's no doubt the biggest breakout artiste of 2020 and is already destined for numerous great feats. His enormous potential screams out each time his music plays. He's unique sound and genre makes him stand out. Omah Lay made a difference in the Afro Space because his EP was timely, very timely. While we were on lock down missing and reminiscing about the what could have been moments with our loved ones and even reality in itself and because there was a budding shift in sound in the Afro Space from the Zanku and fast tempo'd music to a much slower and moderate bounce, coupled with the need for more lyrical content and not just catchy beats. Omah Lay dropped Get Layd and immediately garnered generally positive reviews and week in week out massive radio airplays with chart topping singles for weeks, months even; because he was the direct answer to what we needed to hear at the time. He brought the Nigerian audience back to the reality that a song need not be on the trending sound before making it to the mainstream charts. For a new comer, since digital platform streaming began till date. No other artiste has had as big a success as he had in 2020 with that EP. It was and is still the biggest EP in Nigeria and even maybe Africa till date. His first major taste of success. All 5 songs off the Project are indeed major records. Because it is so exceptional it has amassed more than 150 million streams on all digital platforms. A truly gargantuan feat for a newcomer in the Nigerian music industry. He is the first African artiste to be highlighted by the Africa Rising Initiative launched by Apple Music, a music and video streaming platform and is the EP with the longest ever charting history in the Nigerian Music Markets. If not that he's a debutant in the mainstream, the album should be in the discussion for the Album of the year category in Nigeria. Regardless, he is currently a nominee for numerous music awards across the continent and is already out with another EP What Have We Done.
2. Made In Lagos - Wizkid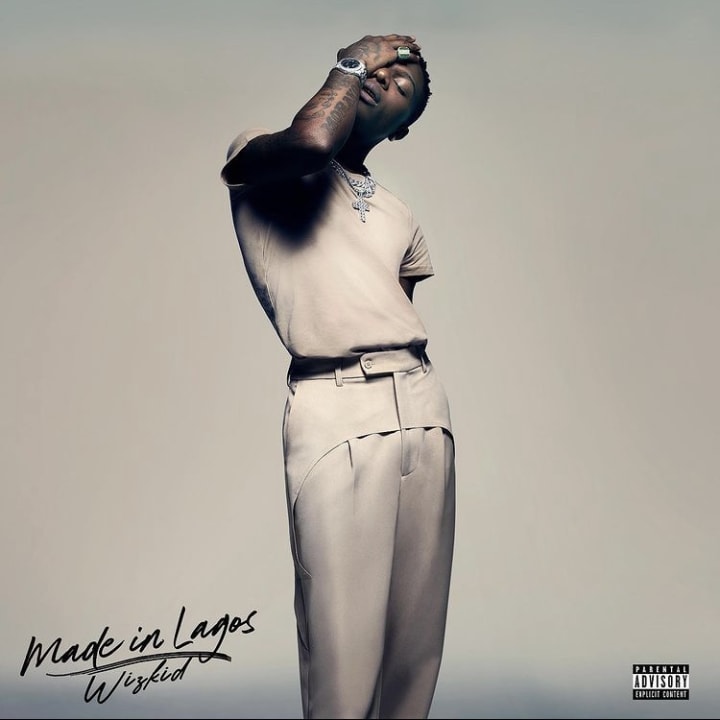 There are gods and there are men. Ayo Balogun globally known as Wizkid Starboy is a god. Some call him the god of Afro Pop as a genre. Generally regarded by Majority of the Afro Space as the Greatest Artiste of all time. Wizkid is the embodiment of African music in its entirety and arguably Africa's biggest export musically. The multi award superstar Starboy has kept on blessing the Afro Space with records that transcends generations and individually has kept on taking Afrobeats to heights which it never saw coming. After weeks and months of much anticipation Wizkid's perhaps most important project of his illustrious career finally dropped. The singular case that he kept a whole continent waiting was finally dismissed. The Afro Space had waited long enough and admist the looming wake of events occurring in the country at the time and being forced to postpone it's release thoughtfully considering the circumstances at the time; he delivered what many tagged of all albums of 2020, "The Holy Grail"
1. Twice As Tall - Burna Boy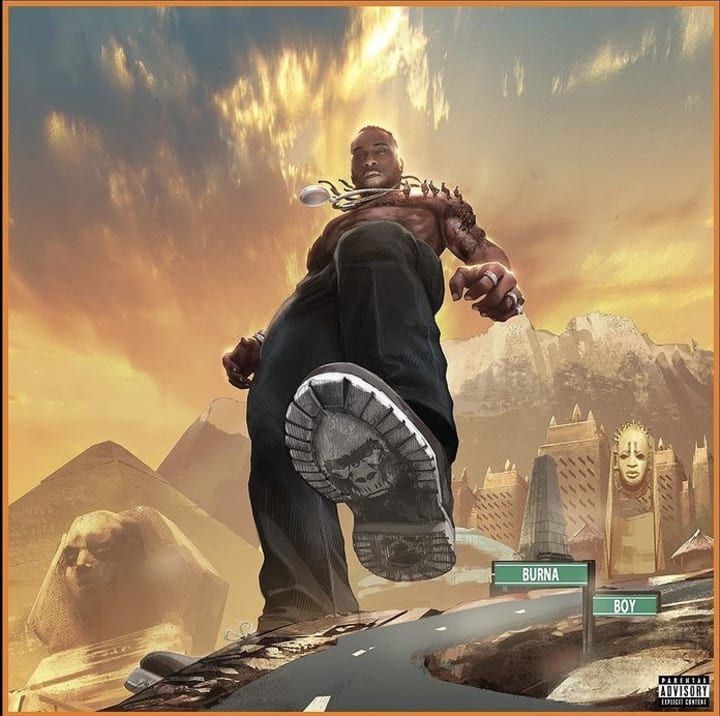 Following the gargantuan success of his previous album African Giant in 2019. Burna Boy has acheived massive mainstream successes at the highest level winning multiple awards since that release with a over mammoth 500million digital plays on all platforms and rightfully earning him a spot at the Grammys in early 2019 in The Best World Album Category. Though, eventually missing out, he had just about every reason to appear and maybe get his award later in 2021 with his latest project "Twice As Tall". Africa's King of Spotify in 2019 with over 200million streams on the digital platform releases yet another excellent body of work in 2020. Maybe Perfection was spoken about in Brymo's album Yellow but true perfection is best described by the self - acclaimed African Giant Burna Boy. Defining his music as Afro-fusion and gaining ultimate mastery of the genre. He till date confidently boasts of the most streamed album in Africa till date and has earned multiple accolades both locally and even internationally. For this multi award winning superstar, his hardwork best shows in his music rooted deeply in African grassroots and majorly influenced by the great founder of the Afropop genre, Fela Kuti. Just as we expected the album from the first to the very last record is solidity itself. Teaming up with respectable producers like LeriQ and Telz and Grammy award winning producers such as mogul P.diddy, Timbaland. Burna created a masterpiece of an album with every collaboration completely oustanding. His songwriting content and delivery is spot on as always and it's no wonder how singles off the album such as Way Too Big, Monsters You Made ft Chris Martin, 23, Onyeka (Baby) and perhaps the whole album topped the music charts both locally and internationally. One thing is clear, Burna boy is going for the Grammy and this should be more than enough to get it this time around. He is already one of the biggest figures in the Afro Space and a real force to reckon with internationally with the album amassing over 150 million digital streams on all platforms since its release. Another master stroke from the African Giant.
Other Notable mentions include: Restless II-Simi, Oxygen- Oxlade, Celia- Tiwa Savage, Razor (EP)- Cheque, High Tension (EP)-Bella Shmurda, Three - Patoranking.
So there you have it, the Top 10 Nigerian Albums that broke serious grounds in 2020. Generally, a lot of great albums flooded the Nigerian music market in 2020. So in a way, the wake of the Pandemic was a blessing in disguise especially because it opened the widespread wings of the Afrobeats genre to fly even further than it's current heights coasting across continents as reminding the world of the genre's limitless potential.
Please feel free to like and request and suggest more articles you'd like to see here.