Tomorrow will be here, again
Is it Friday, do I have a job? Because...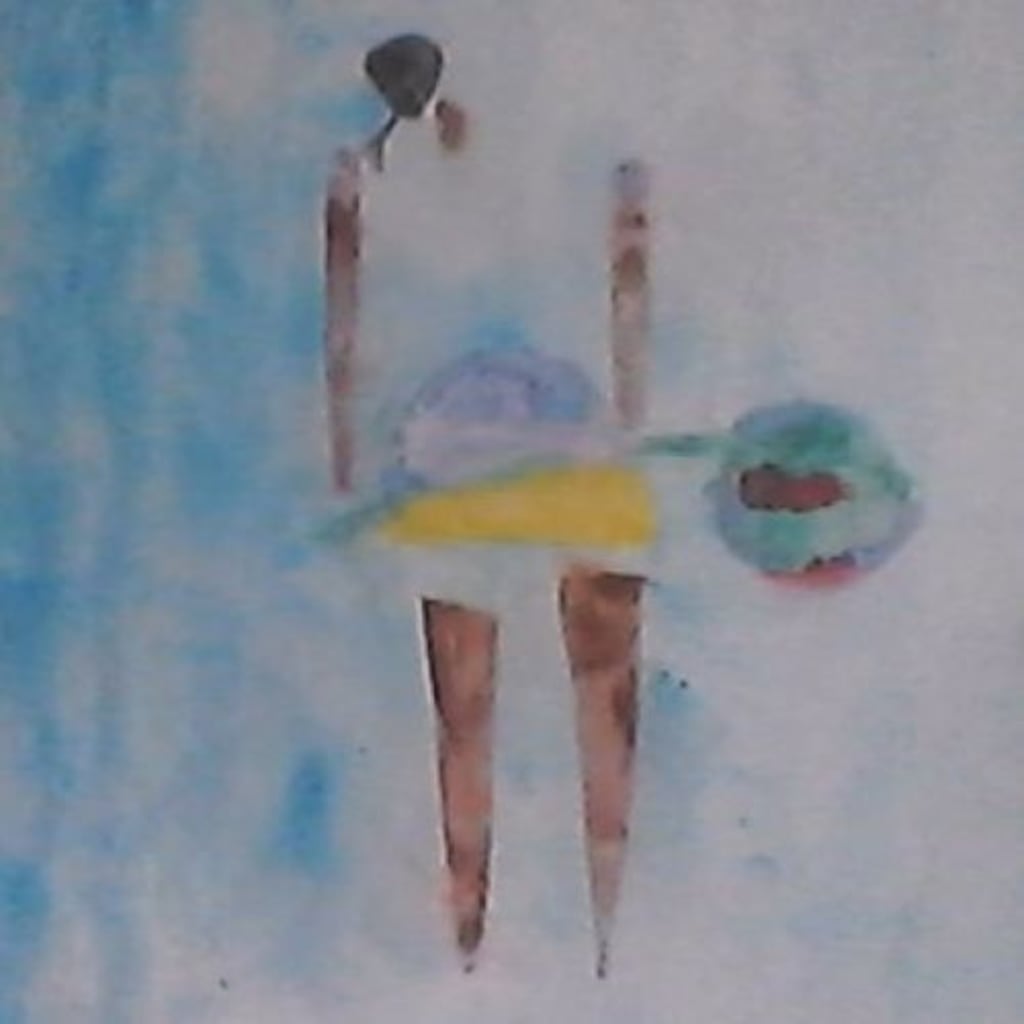 Date: 9/28/2022
Written by: Kathy Reed
Title: They don't say shit after leavin'
Sub Title: Hey bitch what's up with that, HIiee
So since middle school I have been so tired of waving at people who when they leave say something smart about you. Geez, what does it take to get a good audience? I swear even in art, if you have a job, no one says anything, but oh your selling that. Without a job, OH NO are you homeless, what's wrong, I'll hire you... Man get lost!
I have spent all day just moving my hand on a canvas. I look at it and say hey my talents are best not to go back in time to stick figures. Because I will. I am that lazy.
Instead I stay focused and draw what I have a talent in. Which after a while does change over time. For instance, I took the five canvases that I had today outside to sell, hey you know I do ask you while I am walking as well, but never the mind, I sit on the corner and rock to the cars that have music. I like the cars that have rap, the other music just makes me giggle. Because it's not hard enough, rap still tells me "Don't start nothing, won't be nothing", Lil John.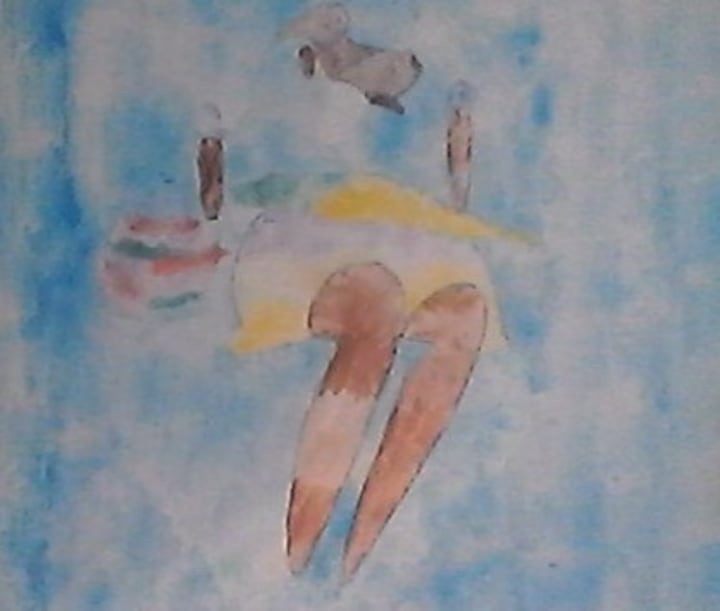 In all as I get older, life has been less of a Salt and Peppa video eyeballin all the fine nigg*s out there, now I sit and waive at all the kids. God, getting older is crazy. But the little kids are cute too. They judge my art and roll their eyes. I say hey, I'm good, don't ya know. So for now I still make a couple buck this way peddling, my dream is to get a sitcom to like me in their pictures. Just keep putting myself out there. Just in case.
Right now I am focusing on water colors. I love this. Acrylics are fun to start, because it is really all about what you are going to paint anyway. That is the challenge that you have to overcome.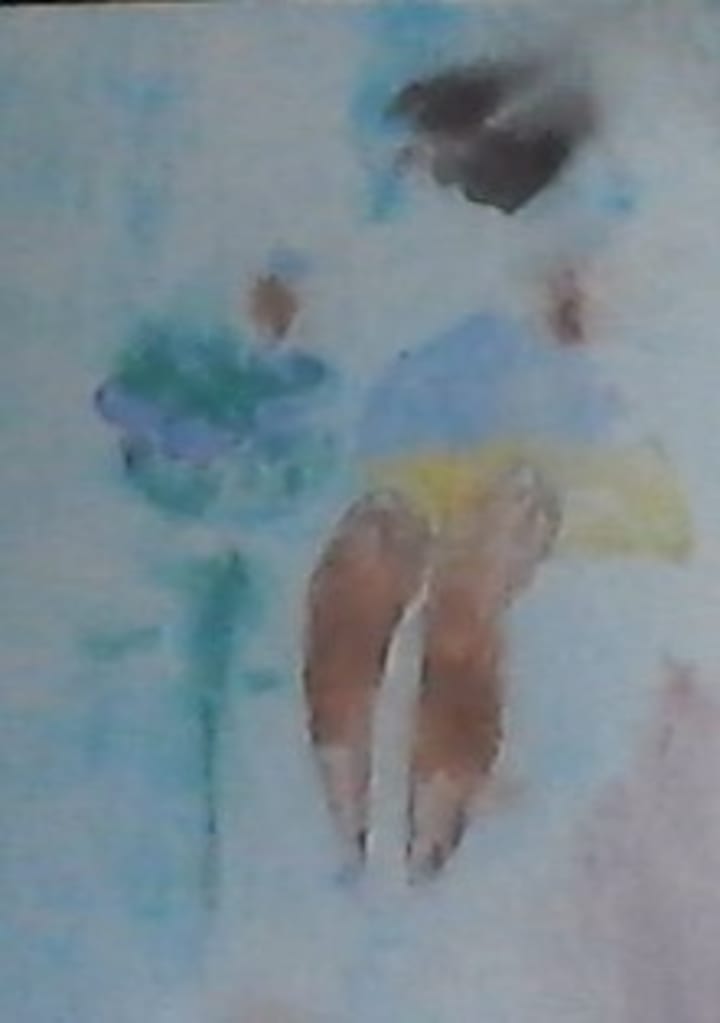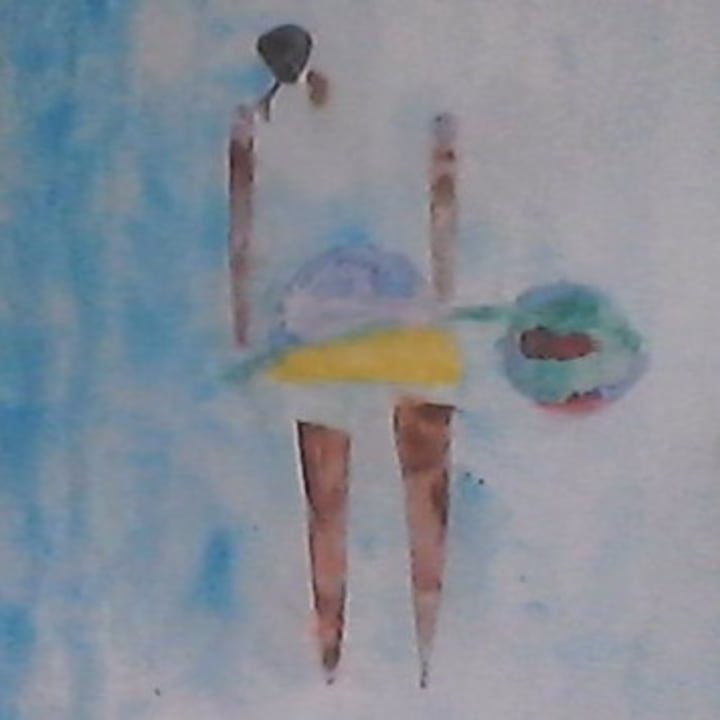 So after being in a gallery, magazine and on my mom's wall, where to I see myself. As I said my favorite artist right now is living life, he is in a wheelchair writing a book, working at the weed store, with all his art hung up, or sitting at home staying out of jail, still creating art, Fish.
After it is all said and done, you have to continue to be you. A gallery is nice, but it is hard to beat people who are really good, and people who buy art by the best, so if you are third best, it's hard to make sells. Right now the streets are okay. I will continue to sell this way until I think of something else. Most people take me seriously, I will one day.
Can it be okay to sell and not sign it. That is what happened to me today. I giggled as someone walked away and I hadn't signed it. I figure the picture should make you happy. Sometimes signing it is too personal. In all I am still a little kid, that likes to giggle back.
So people are my favorite. I especially like the sexy lady. She is always standing somewhere in the wind, and never buying anything. I like to remember, wear I came from, you have to have a creation, something more that your looks, because that car is only going to splash water on you. So at least it is you and your canvas.
Photos: by Kathy Reed
Written by: Kathy Reed
art
About the author
Reader insights
Be the first to share your insights about this piece.
Add your insights