To the Beat: September 2019
A playlist curated by creators, for creators.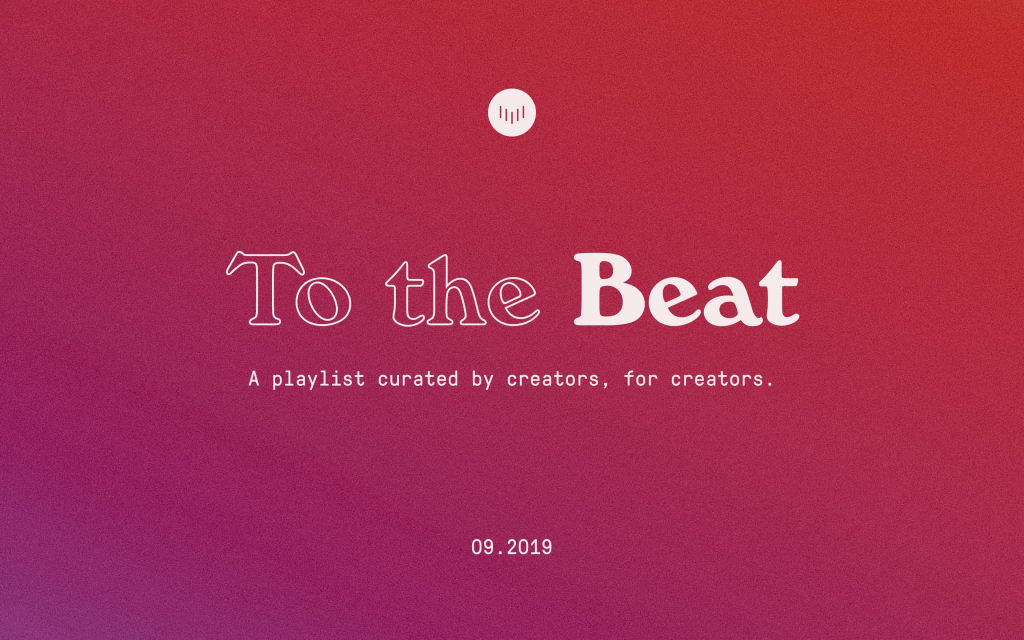 To the Beat is a new series curated by our team, from your stories. Creators on Beat share all kinds of music everyday, so we wanted to make it easier for you to access it all in one place. At the end of every month, we'll be sharing a playlist with songs that have inspired our creators to share stories about them on Vocal. From music that makes you dance, to songs that bring a smile to your face, or those that helped you get over a breakup—you'll find a little bit of everything on To the Beat.
Here are some of our favorite stories on Beat that helped bring to life this first edition of our new series:
1. "5 Songs, 5 Languages Because Music Knows No Barriers" by Tiffany Harper
2. "Lizzo Might Just Be a Superhero" by Emily Christyson
3. "The Top 10 Best One-Hit Wonders of the 1990s" by Sarah Loyd
4. "The Ultimate Rocky Mountain Roadtrip Playlist: PART 2" by Lynnsay O
5. "Top 10 Best 'Spongebob Squarepants' Songs" by The Sessa
And without further ado, here's the full playlist for September 2019:
Make sure you follow Vocal on Spotify for upcoming playlists, and keep sharing the music you're loving on Beat.
We can't wait to see what you're listening to in October!