This Heartthrob Millennial Is Bringing Back the Rock & Roll Teen Idol Craze
Chris Ruggiero Performs His Second PBS Special, Part of the "My Music" Series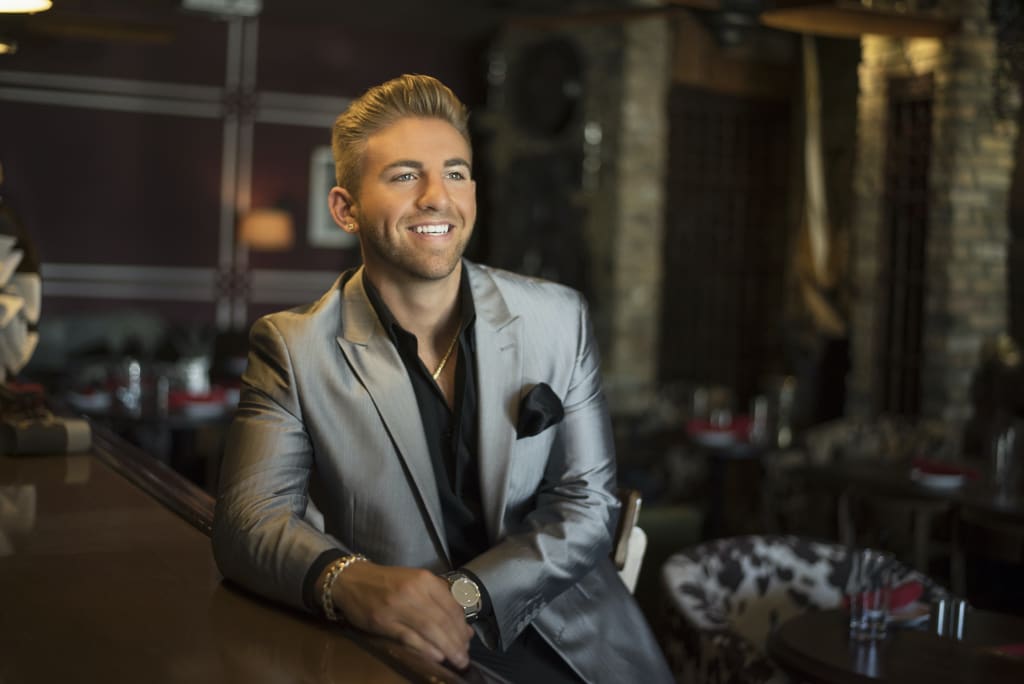 Chris Ruggiero photographed by Leesa Richards Joseph Mirrione.
Chris Ruggiero was 18 when he received a phone call from Doo Wop radio host TJ Lubinsky, inviting him to perform on the televised special Lubinsky was producing for PBS. Ruggiero says he was excited to perform the show, but admits that he had no idea it would be a pivotal career-changing moment, until he arrived on set.
"I saw all of these trucks full of cameras and equipment and then Jay & the Americans walked by, and over there were The Del-Satins, The Skyliners and Charlie Thomas of the Drifters; all of the groups that I love," Ruggiero, now 23, reflects. "I don't know if TJ didn't mention it or maybe I didn't hear him, but I didn't realize the show was being filmed for a nationally-televised viewership."
The truth was, Chris Ruggerio had never performed on stage with a live band before. He had grown up listening to old 50s and 60s love songs, in large part due to his grandfather. He bore a resemblance to the rock and roll idols and when his grandfather nudged him to sing them, they discovered he sounded a lot like them too. But Chris Ruggerio wasn't a professional singer.
Lubinsky asked the young crooner to belt out two Paul Anka songs, "Put Your Head on My Shoulder" and "Diana" for the PBS special. The showstopping number, however, would prove to be Ruggerio singing lead vocals on the classic Duprees song, 'You Belong to Me', with the actual Duprees backing him up.
"It was surreal," Ruggerio says of the performance. "The Duprees were always one of my favorite groups. I have always had a thing for the groups that presented themselves with a lot of class - the Duprees, the Platters, the Flamingos..."
He laughs when he looks back at his 18-year-old-self performing for millions on PBS and wishes he would have done some things differently. "I should have smiled more," he says. "I also could have sung with more feeling." It motivated Chris to develop his stage persona so that he could deliver songs in a way that moves people emotionally. "I think I would do a much better job with it now," he says.
Fans will get to see for themselves this month when Chris Ruggiero performs his second TJ Lubinsky-produced PBS special, part of the My Music series. Once again, the show will feature young vocalists singing vintage rock and roll. Like the first show, some will be paired with the original recording artists. Among the highlights will be Chris Ruggiero singing The Cyrkle's biggest hit, "Red Rubber Ball," with The Cyrkle's Don Dannemann and Mike Losekamp, on a set replicated to look like the NBC-TV musical variety series from the 60s, Hullabaloo, where The Cyrkle first premiered the song.
While Chris' collaboration with Don Dannemann was a special moment for the young singer, it wasn't their first time recording together. They recently released an EP of classic songs together called Duets.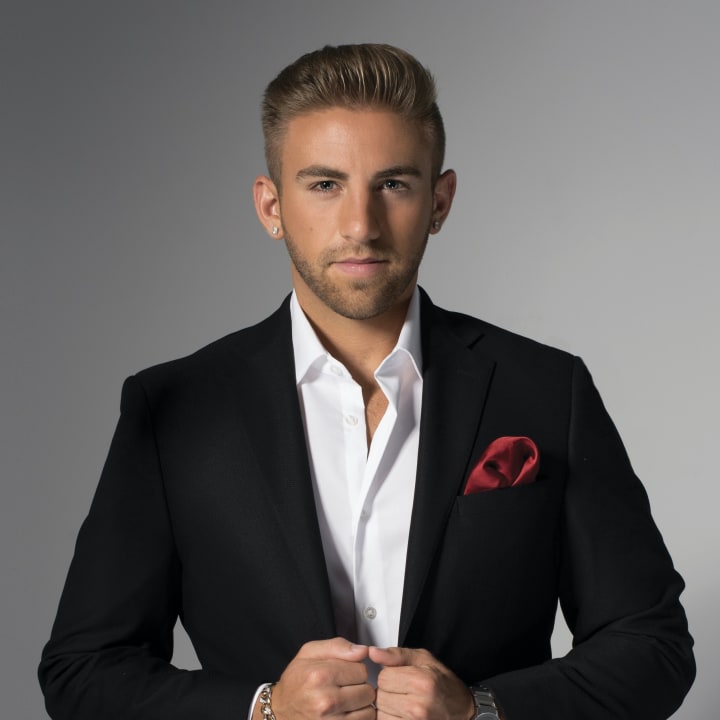 It is just one of the offerings in Chris Ruggiero's ever-growing repertoire of albums. He has released three other full-length albums in the last few years. On Quiet Nights, he reimagines ten pop-rock standards, accompanied by renowned jazz pianist Christian Tamburr. Time Was is a collection of classics that stay fairly true to the way fans remember them. "I made that album for the purists," Chris jokes, "but then I wanted to make an album that was more adventurous and features me singing in my own voice and telling my stories through the lyrics of classic songs."
That album, I Am Chris Ruggiero features twelve tracks including "This Magic Moment," "Wouldn't It Be Nice," "Anyone Who Had a Heart," and "My Cherie Amour" with all-new arrangements by Charlie Calello, who has arranged hits for Frankie Valli and the Four Seasons, Barry Manilow, Barbra Streisand, Neil Diamond, and Frank Sinatra.

The best way to experience Chris Ruggiero is live and he has just announced new Fall dates in Philadelphia, West Virginia, Ohio and New York.
Chris refers to his live show as a musical adventure. "I tell my story through the songs, while also taking audiences back to their first kiss, or their prom, or some daydream they've always had."
The performance is interactive and emotional. "I want the audience to feel like they're my family. I want them to know that I care about them and to give them some time to forget their troubles."
The set list is a lot of songs that people who were teenagers in the 50s, 60s or 70s are going to remember from their childhood. Songs like "Unchained Melody," "Can't Take My Eyes Off You" or "This Magic Moment."
"They're songs that have stood the test of time," Ruggerio points out. "They're often played in movies, TV shows, commercials and even TikTok, so younger people are going to know them too."
Visit Chrisruggierosings.com.