This Band Brought the Concert Experience Back Delivery Style
How the band The Maine got creative with bringing a live performance to their fans.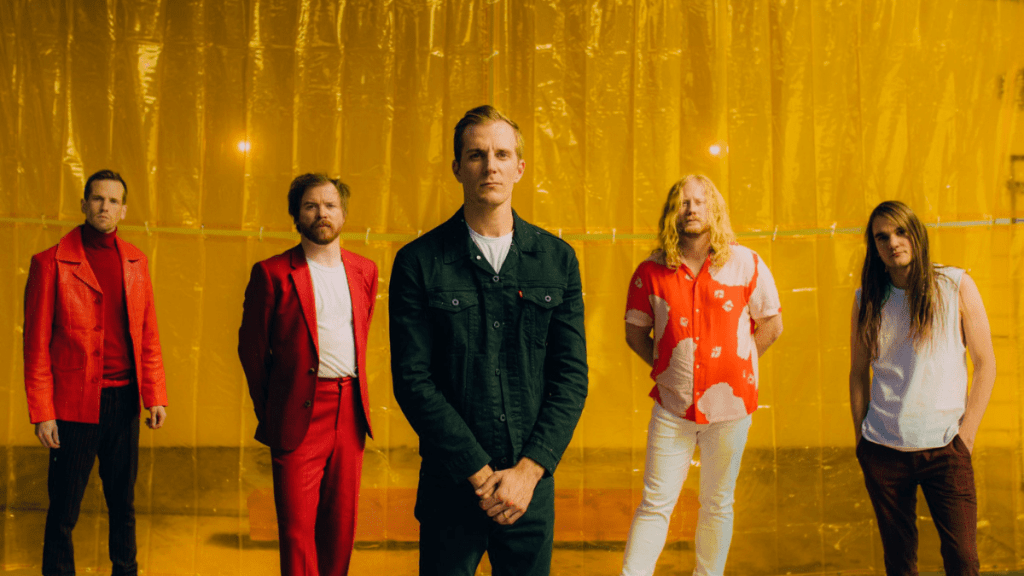 The Maine photo from The Maine Band on Instagram
The need for live music has been felt by many of us. This drought that the pandemic has caused for people; myself included, who used to frequent concerts regularly is real. I've been going to concerts since I was a teenager. Saving my money to travel between California and Arizona to see my favorite bands live became a lifestyle that I was not ashamed of. I didn't care if I'd already seen my favorite bands live twice or sometimes three times in one year. My mom would always say "You're going to see them again?" Yes, mom! It wasn't just a want it became a need. I made myself familiar with the barricade and knew the perfect spots to stand where I wouldn't get sucked into the mosh pit. Tricks and trades you learn as you become a frequent concert-goer.
Music is LIFE!
Even though concert junkies are in this drought, the musicians are in it too. The artists and bands we love have been forced to take to virtual concerts to attempt to give us all the same experience we'd get with them being on stage. It's a nice Band-Aid, but any average concert-goer will tell you that it's not the same as feeling that energy from the stage and crowd. You don't get the whole package, just a watered-down version of it. Still good, but you know it can be so much better! There's nothing that compares to the band holding the mic out to the crowd and scream-singing the lyrics back to them.
I have often wondered what was going to become of the live music experience. Will it ever be safe again to be in a crowd full of people? I go into a deeper dive with this in another article that I wrote down below. It's almost as if the universe heard my plea and answered it with the concert delivery service.
Tell Me You're a Rockstar Without Telling Me You're a Rockstar
Many shows have been pushed back to later dates in 2022, in hopes that it will be safe again to gather in a concert setting. The Maine decided they weren't going to wait until next year to tour for their new upcoming album XOXO: From Love and Anxiety In Real Time (releasing July 9, 2021). They instead brought a live show to their fans by a delivery truck.
The Maine has been an all-time favorite band of mine for years. They're local Arizonians like myself and I was so excited to see that they had found a way to perform "Sticky" the debut song off their new album to fans across the valley. The best part? It was FREE to those who entered and won. I entered a few times, sadly I was not one of the chosen ones to be given such a gift, but thanks to the powers of social media I got to check out some videos that were taken. May 1st at as early as 10am, many lucky fans got to stand outside their homes and watch these talented musicians do what they love. I'm not jealous, you're jealous.
If You Deliver It, They Will Come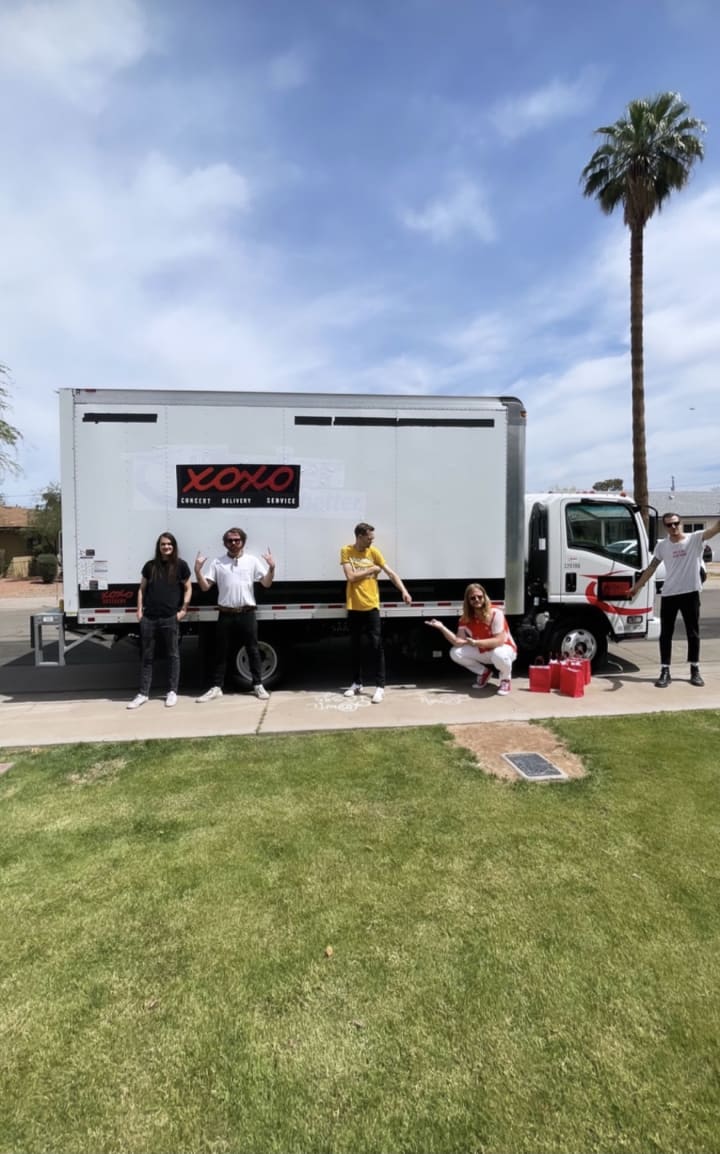 The dedication this band took to drive around delivering live music is a step in the right direction. Things are looking up for the concert junkies again, finally! It's like the clouds arrived and provided just a few drops from the sky to give us some hope. We need the full-on rainstorm, but until that comes, other bands and artists should take a creative page out of The Maine's book. I've never been prouder to call myself a fan of this band. I'm hoping next time they can bring the truck to a spot that's big enough to have us all safely watch within 6 feet apart from each other. It's an idea, right? Until then I'll be crossing my fingers the band on wheels becomes a trend that brings the need for live music to an end.

Mandy Raquel
I'm a concert junkie who loves to go on spontaneous trips, eat life changing food, and enjoy life with family and friends who have become family. Living under an Arizona sky, I'm a dreamer and believer.
Instagram: @mandiee822
See all posts by Mandy Raquel →