The Weeb
Japanese Rock was my angst music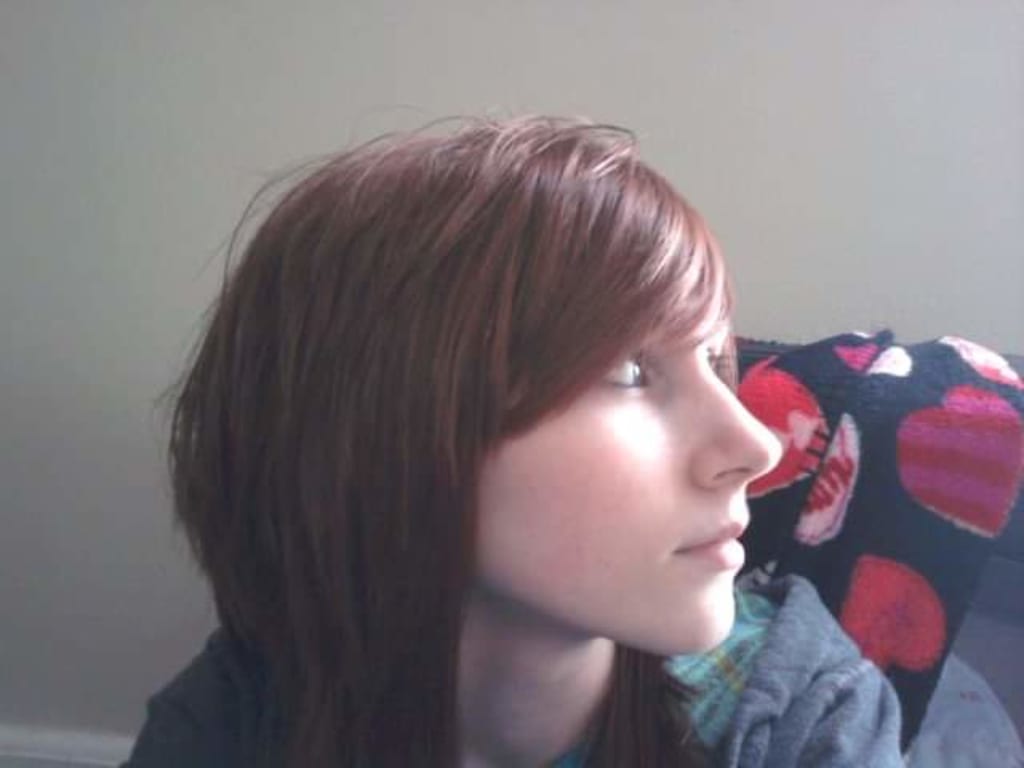 Figure 1: A grainy photograph of the signature emo-scene hairstyle, circa 2011.
Back during the prime of the pop punk and emo days, screamo and metal were as angsty as it could get. In the United States, bands like Paramore, Panic at the Disco, Fall Out Boy, Black Veil Brides, Blink182, Blood on the Dance Floor, and My Chemical Romance were the bread and butter of the pop punk/emo scene. And although I participated in some of the usual pop punk culture, there was something about anime that really had me hooked. When a good theme song came on, you instantly sang along, or at least enthusiastically hummed along if you didn't know any Japanese. When I was 12, I didn't really have any friends, I was kind of a loner and I think my parents had just gotten married again after being divorced for a couple of years. Not the best time of my life but not the worst either. Back during that odd time in my life, anime WAS my life. Animes like Naruto, Bleach, Fairy Tail, and Soul Eater were everything. But one anime in particular introduced me to what would be the key to my teenage angst and what would eventually lead me to my Kpop obsession at the age of 14. That anime was Black Butler.
The anime itself was definitely not something a 12 year old should have been watching, but the butler, Sebastian, and the theme song, were *chef's kiss*. The theme was the song, "Shiver", by the Japanese rock band, The Gazette. Once I heard that song, the soundscape of my usual "American hits" would never be the same. Japanese rock had become my main source of music and I had them on constant repeat. The Gazette gives me really fond memories whenever I go back to them, and I'm always excited to see how they've evolved over the years. Their music may sound like regular metal or screamo to some on the first listen, but it's much more than that. Japanese rock has a distinct sound that can't be compared to any other form of rock. It is on another level when it comes to the overall sound and theatrics. The hair, the makeup, the clothes, the music videos, it was as if they brought anime to life. It wasn't too far from the emo/scene style but you still wouldn't get the two confused. Not to mention the lyrics are like poetry. After reading the lyrics of some Gazette songs, I had a huge appreciation for the group. They didn't sing about being "misunderstood" like all the pop punk bands usually did. They sang about the depressing realities of this world. They sang about the suicide of a loved one, the murder of a young woman/girl who never got to live her life, or even abortion. They sang about serious and meaningful things, all while captivating my attention and giving me some of the best music I have ever heard to date. Music is a universal language and even without knowing the lyrics, you can feel the emotion, the sadness, the anger, the disgust, and as it absorbs into your mind, you feel as if your negative emotions can disappear. I love most of their songs, but "Invisible Wall" and "Guren" are my favorites. These two songs helped melt away those bad days when everything seemed to be going wrong.
Some other Jrock songs and groups that I also enjoyed were, "Serenade" by Versailles, "Ain't Afraid to Die" by Dir En Grey, "Crying Rain" by Girugamesh, "Day By Day" by D, "Byakuya" by MoNoLith, "Clock Strikes" and "Be The Light" by One OK Rock, and "Rainbows" by Alice Nine. This is the kind of music that helped me through those angsty years, and I wouldn't have it any other way. I'm proud that I was a weeb because at least I was able to take part in such an experience.