The Versatile Singer With Mind-Boggling Achievements!
Lionel Richie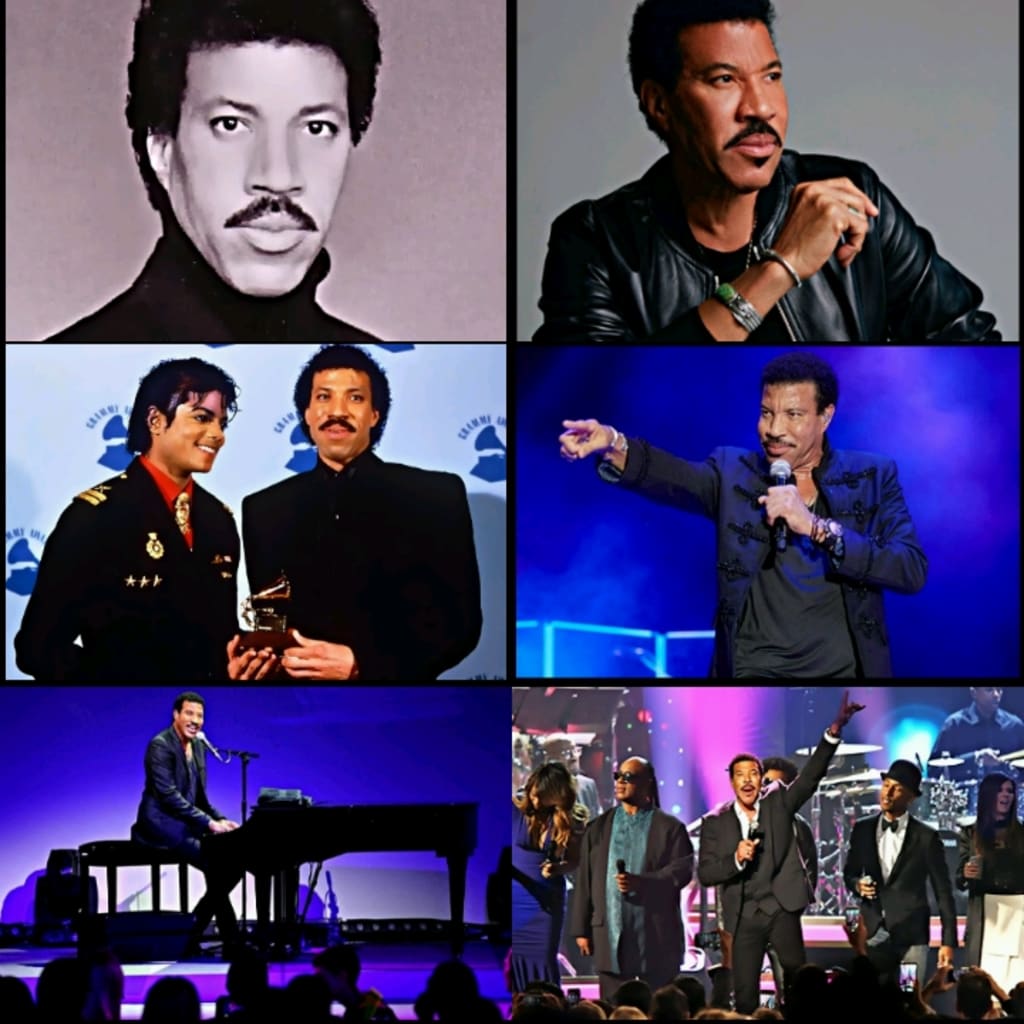 Many young talents deviate from what their parents want them to be in the future. Most of them tend to pursue their passion and talent in various fields after school. In any case, many vocal talents will never choose to become a priest rather than a singer. But in the case of Lionel Richie, he really did. He studied Divinity in the church, whose organization was based on bishops. Actually, he wanted to be a priest, but he highly concentrated on music.
The 70-year-old producer's song "All Night Long" on the 1983 album Can't Slow Down has left a big footprint in the American music industry. The well-produced song was all over the world, and was a signature tune of major media houses. Lionel Richie previously had a ballad with The Commodores, which was also fantastic. The American singer began his music career in 1968 as a member of the funk and soul band Commodores.
Richie's style of ballads with the Commodores in his solo career launched him as one of the most successful in the 1980s. Richie's ballad style with Commodores in his solo career made him one of the most successful in the 1980s.
At that time, my dad was so obsessed with Richie's songs (particularly "All Night Long" and "Stuck on You") that he could play them all day in his DAF car, at home, and almost wherever he was. Lionel Richie "killed it" in his appearance with World Stars from the single, "We are the World," starring King of Pop, Michael Jackson, Kenny Rogers, The Commodore, Stevie Wonder, and many others.
The African-American with a British, Scottish, and French-Canadian background has several albums, including Can't Slow Down, Tuskegee, Dancing on The Ceiling, Coming Home, Lionel Richie, and much more. Over time, Richie wrote and sang ballads that were more romantic and easy to hear such as "Easy," "Three Times A Lady," "Still," and a breakup ballad "Sail On." And everyone loves them. In fact, some people plan their days listening to Richie's cool songs.
After watching several Lionel Richie's films, especially The Preacher's Wife, I thought, this man is talented. Feelings of urgency on stage, acting, courage, and submission are so fine. So I immediately understood why he also delved into acting besides songwriting. Richie has starred in many films and TV shows since 1977, including American Idol, where he is arguably the most experienced judge on the famous talent show. Endless Love, Scott Joplin, Truth or Dare, and Live in Paris are few of the movies he has done.
Real name Lionel Brockman's Richie Jr., he has worked with labels such as Island, Mercury and Motown. And their contribution to his musical journey is extraordinary. In one of his interesting performances at the Grammy Awards, the audience could not stop from cheering for him when he performed with his vocal, piano, and saxophone instruments. Perhaps the applause of the people, especially his colleagues from Tuskegee in Alabama (USA), gave his lecture.
Lionel Richie released three hit singles that have won him Laurels. The Grammy winning the number one song "Truly" and the top five hits "You're" and "My Love." The album reached number three on the charts and sold more than four million copies. His next album, Can't Slow Down, sold more than twice as often, and won a Grammy Award for Album of the Year, making him one of the best international superstars. He is also the co-author of the 1985 charity single "We Are The World" starring Michael Jackson, which sold more than 20 million copies.
Lionel Richie has been a part of Global Idols, where a contestant sings his own song before his eyes. He has also been involved in Hollywood Bowl, the Santa Barbara Bowl and several other shows.
Throughout his music career, Richie has sold more than 90 million records worldwide, making him one of the best-selling artists of all time. He won four Grammy Awards, including a 1985 song for "We Are the World," which he wrote with Michael Jackson in 1984, Album of the Year for Can't Slow Down, Producer of the Year (non- Classical) 1984 and Vocal Appearance Best Male Pop for "Truly" 1982.
Richie was also nominated for two Golden Globe Awards and won one. In 1982 he was nominated for the film—Endless Love as the best original song. In 1986, he was nominated and won the Golden Globe Award for the best original song for "Say You, Say Me," which can be seen in the film White Nights. This song also won an Oscar for Best Original song. In 2016, Richie received the highest award at the Songwriters Hall of Fame, the Johnny Mercer Award.
I have to admit that Richie's song with Shania Twain, "Endless Love" is my favorite. It's very deep and emotional!
In addition to the above, Lionel Richie has his own business. One of them is the Lionel Richie Home Bed & Bath collection, which is accessible to all.
Lionel Richie's wealth is $200 million.