The Soundtrack To My (Past) Life
The earlier 2000's were truly something else.
When I think back to my days spent in middle school, I remember being obsessed with My Chemical Romance, wearing excessive black eyeliner and band tees to school with skulls on them (and secretly being afraid of getting in trouble over it), and wishing I was as cool as Peyton Saywer from One Tree Hill with her sexy convertible and incredible taste in music.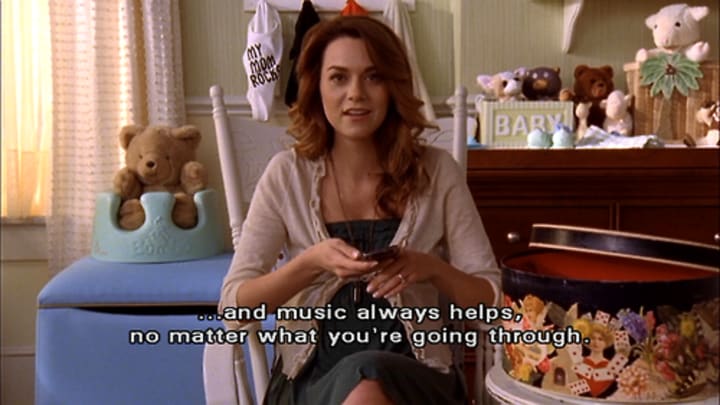 Being a teenager is no easy task. You don't know who you are; you're changing yet you're usually surrounded by the same people you've gone to school with your entire life, meanwhile your body, brain, and acne are developing, and if you're anything like me... well, you become a little hell raiser while you're trying to figure it all out. People don't lie when they say teenage angst is a real thing. Thank goodness we had punk rock to help us get through the weird, confusing times.
I'd go home after school and sit on my computer for hours, fixing my Nexopia profile while chatting with friends and crushes on MSN, all while listening to these bands with obscure lyrics and trying to make their songs have meaning in my own life. Of course at the time, they didn't make much sense to me, although twelve-year-old me pretended like I knew of the heartbreak and the overall feeling of dread and pain towards life they sung about.
While compiling this playlist of some of my favourite tracks from this era of my life, I began to go down memory lane. This was a very confusing time in my life and I'm not even convinced it was real because I have no photos of myself during it -- I've seemed to have burned or deleted any copies for fear of anyone ever seeing the absurd amount of eyeliner I used to put on my face, although my mom does still have my seventh grade yearbook somewhere I'm sure.
Anyways, in no particular order, here are some of my favourite bangers from this weirdly specific punk rock era of my life that only lasted like, two years, from seventh to eighth grade:
The End. by My Chemical Romance (2006)
The opening track to their album The Black Parade song ends and is immediately followed by Dead!, and the second the two songs mix always makes me melt to this day. These two songs are still in a playlist I have on heavy rotation. Sadly, I do not have any photos of the time I went to a MCR concert when I was like, thirteen, with my bestie Ravyn and I remember we actually put mascara in our hair to streak it black in the backseat of her parent's vehicle on the way to the concert, and we had put such an excessive amount of eye make up on that we got laughed at when we pulled up, but we wanted to look super emo and blend in. It didn't work. We ended up sitting next to two extremely normal women who were super friendly because obviously we were a little intimidated at first, and secretly we were thankful we were sitting beside them and not the real metal heads, but hey, we were still there screaming every word.
And if your heart stops beating | I'll be here wondering | Did you get what you deserve? | The ending of your life | And if you get to heaven | I'll be here waiting, babe | Did you get what you deserve?"
I <3 MCR.
Also up for Honourable Mention for obvious reasons as it's the definition of teenage angst is the song Teenagers:
Line and Sinker by Billy Talent (2003)
I remember I had first heard this song from the cute older boy next door one day when we were playing floor hockey in his basement. It's crazy how a certain song can take you back to such a vivid memory. I suppose that's why I appreciate this music so much. My brother also liked Billy Talent, so we'd bond over burning CDs and finding new music. Ahh, cute memories.
A few other great songs are Red Flag, This Suffering, and Nothing to Lose.
Today I don't feel pretty | And I'm tired of trying to fit right in | Don't think that you're so great | 'Cause being great must suck | We don't always see the bright side | We all need ego suicide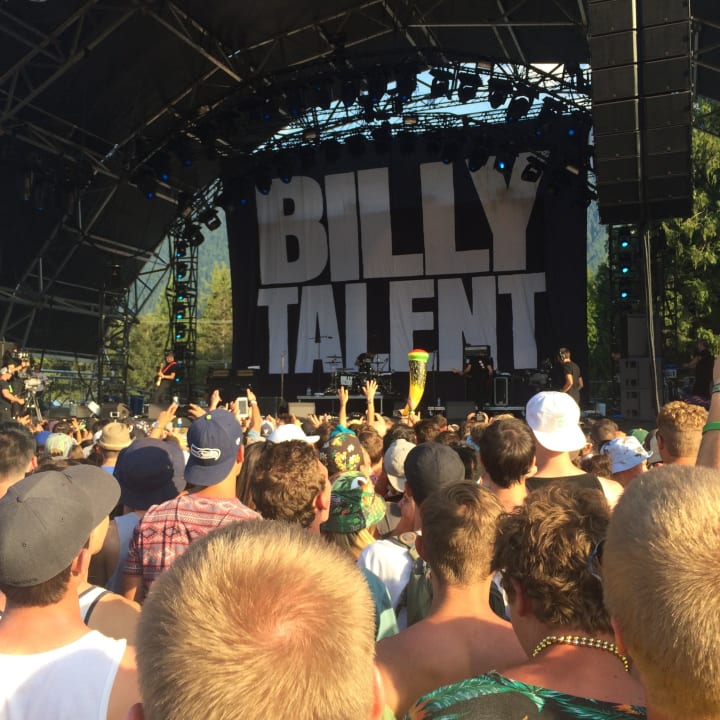 The Curse of Curves by Cute Is What We Aim For (2006)
Honestly, the haircut says it all.
I've got the gift of one liners | And you've got the curse of curves | And with this gift I compose words | And the question that comes forward | Are you perspiring from the irony | Or are you sweating to these lyrics?
Ocean Avenue by Yellowcard (2003)
This song made me soooo excited to grow up and be an actual teenager with a license and a car and a boyfriend. I wanted to walk down Ocean Avenue. I'd dream about driving to California every time I heard this song. However, by the time I had turned sixteen and actually got my license, I forgot about Yellowcard because I had grown out of my emo phase, thank goodness.
If I could find you now | Things would get better | We could leave this town | And run forever | Let your waves crash down on me | And take me away
Dark Blue by Jack's Mannequin (2005)
This is still a very special song to my heart. I had first heard it on One Tree Hill, which in my opinion, will always reign supreme over The OC, and as soon as I heard it play on the episode, I was on the computer looking up that episode's soundtrack to find this song. There's something about the piano that I just can't get over.
Fun fact: One Tree Hill usually named their episodes after cool indie songs. It was how I always found the best music.
This night's a perfect shade of | Dark blue, dark blue | Have you ever been alone in a crowded room?
Although I've very much grown out of my emo phase and never listen to this music anymore, making this angsty teen playlist was so much fun and took me back to the days of being mall rats and hanging at friends' houses after school and sharing the contents of our iPod nanos with each other.
Even if I don't listen to Fall Out Boy anymore, I am grateful I did because everything I listened to as a kid has shaped me into this version of myself right now, and I love who I am today.
Thnks fr th Mmrs, emo phase! <3
Follow my playlist on Spotify for more music that I'm sure will jog your memory of the good old days when all the angst you felt was over... what? Little did we know, adulthood was coming, and it doesn't necessarily get easier.
Maybe this playlist is exactly what we all collectively need right now.
Hugz [rawr]; xo
Hey, thanks for reading! If you enjoyed this story maybe let me know by sending a like. Tips are appreciated as well! Cheers!
playlist
Freelance writer in Vancouver, BC.
Instagram: @babybix
TikTok: @jessbixby