The Songs that Hold My Memories
Where nostalgia takes me back in time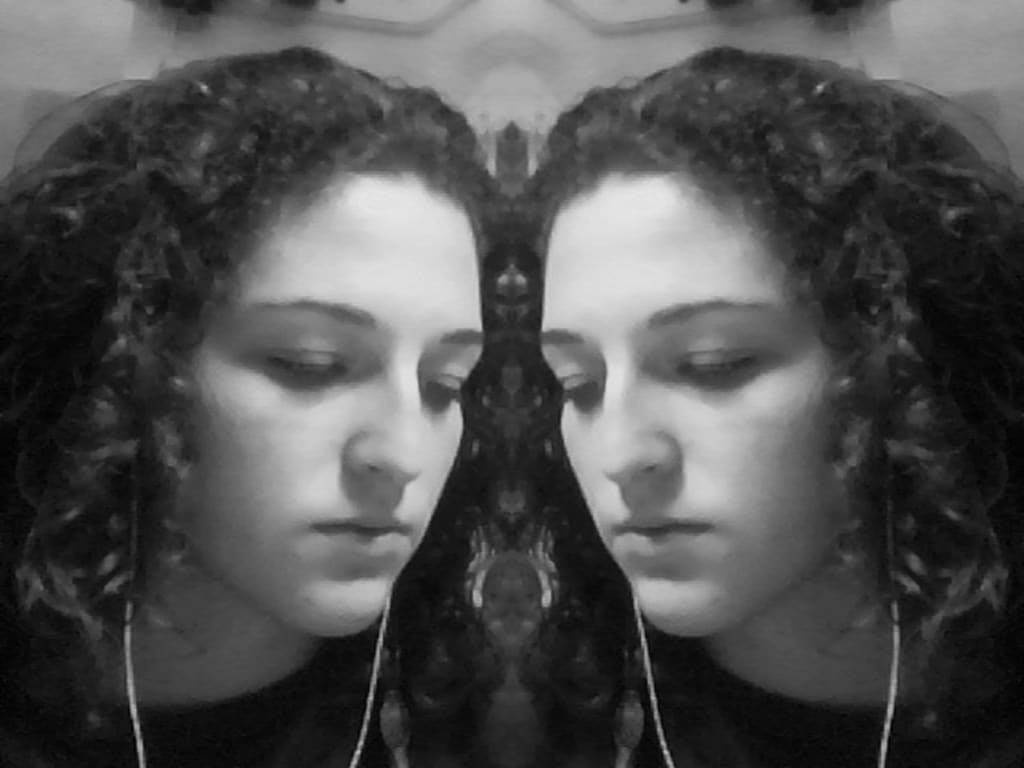 Music played during critical moments in our life seems to imprint almost every detail of that time into our memories, so when we play that song again years later, it all comes flooding back.
The earliest piece of music I remember as a child was one of Enya's songs. Her song, "Only Time," pulls up the image of my mother's dark room, the only light coming from the glow of the 94' computer screen as the lyrics from that song played slowly and softly in a sad lullaby.
https://open.spotify.com/track/6FLwmdmW77N1Pxb1aWsZmO?si=ccbe1e6c109b4246
At the time, I didn't understand. I was only six or seven years old, but I felt my mother's sadness through those lyrics as she lay in the dark on her bed in the middle of the afternoon. I only witnessed her crying one time, the night my father told her he didn't love her anymore. I remember her running to the bathroom in tears and how I ran after her, also crying, and I banged on that bathroom door as her wails came from the other side.
I think I was angry at my father because of what he did to her, and rightfully so. The next piece of music that connects me to a specific memory is one I heard on the car radio in his 2001 Ford Mustang. "You'll Think of Me" by Keith Urban just came on and I recall my dad turning up the volume. I was nine or ten years old and it was dark outside as he drove me and my little sister to his girlfriend's house. This song also invoked sadness in me, but I remember anger and frustration being there too. Even though my mom and dad eventually got back together, I still couldn't listen to that song, not even to this day.
https://open.spotify.com/track/68Iw932AjRCDEPLIzpmOtF?si=6c30529a942c4cfc
My memories that are connected to music aren't all sad, though. The next song that comes to mind is "Shake Your Booty" by KC and the Sunshine Band. Memories of my mother dancing with me and my siblings in her bedroom, all of us shaking our butts and laughing brings a smile to my face as I recall feeling happy, hopeful, and carefree.
https://open.spotify.com/track/3Is0Nnz59rzbNZE491URlY?si=a26e349b912a4eb8
My mom also introduced me and my siblings to the wonderful music of The Beatles. I remember singing along to the lyrics of "Yellow Submarine" as I lay on my mom's bed, legs against the wall, and singing along as my mother got ready in the bathroom for one of her afternoon college classes.
https://open.spotify.com/track/1tdltVUBkiBCW1C3yB4zyD?si=a612de5ee0214667
I soon began to fall in love with all the 60's, 70's, and 80's music and always had the radio tuned into Light Rock 95.9 in the room I shared with my sister. I even wrote down the lyrics so I could practice and we used old tapes to record the songs my sister and I loved so much.
As I grew older, my love for David Bowie and his music grew too. Ever since my mom showed us the movie, The Labyrinth by Jim Henson, I became obsessed! I even wanted to get my hair cut like his character in the movie, though I never did go through with it.
https://open.spotify.com/track/0Pvw0SdyUn4Mr84HP276uO?si=4fdad4ec1bfe491a
When I hit middle school, that's when my love for writing really blossomed. I would write stories about fairies, mermaids, and magic. As I wrote these stories, I often paired them with music or ballads that helped inspired my creativity. "Scarborough Fair" by Sarah Brightman is the first ballad that comes to mind, along with many other songs by Enya. "One by One," "It's in the Rain," and "Wild Child" were some of my favorites.
https://open.spotify.com/track/4vixgSEittlcLbvclr6xjN?si=4329d800fec64cd5
Once I started high school, I hit my fan fiction era all thanks (and gratitude) to Square Enix's video game, Final Fantasy X. Unfortunately, my parents were hardcore against video games, so I'd watch the Youtube video walkthroughs late at night so I could watch the story and how they played the game. Which, I did end up playing when I was twenty-two years old. I fell in love with Auron, one of the fictional characters in the game, and immediately went to fanfiction.net where I began staying up even later on school nights and weekends to read other people's fan fiction.
Eventually, I found the courage to write my own and, of course, music was played to fuel the creative side of my brain. And let me tell you, it was a hodgepodge of songs from different artists. Artists like Cascada, Owl City, and remixes from Nightcore were played on shuffle for hours.
https://open.spotify.com/track/5Q0drnO7ebpIei81pX61wo?si=23de65590ab94014
This next part of my story is a tough one, but it's one that I hold closest to my heart because it was a pivotal season in my life. Like any teenager, I struggled with my body. I grew increasingly frustrated with the fact that I wasn't developing up top like the other girls. In fact, I never did. I remain flat to this day, but as a teenager this made me feel like there was something wrong with me.
The hatred I had for my body only increased as each year my friends had more experience with dating while all I had were fictional boyfriends. Nearly all of the relationships that I did end up having were one-sided as I was mostly used to making another girl jealous. It made me wonder, "Will I ever even get married? Who would want someone with no boobs?"
Between the ages of 16 and 17, I met a guy who piqued my interest. We became great friends and eventually developed feelings for him. I kept this to myself, however, because I knew there was no way he'd ever find me attractive. Well, that wonderful guy proved me wrong. When he confessed that he loved me just the way I was and for more than just my looks, I fell harder.
This helped me take the first step into loving myself. It wasn't easy, of course. I'm currently twenty-eight and still struggle with my body from time to time, but I love it more now than I did at the age of sixteen, seventeen, and eighteen. This memory leads me to my next song which he sent to me through messages one day during one of our usual chats.
"Someone's Work of Art" by Sixteen Cities. It was a song that I played over and over again and cried over every time I heard it. This song also helped get me through the dark days that followed shortly after. Unfortunately, my mother did not approve of him, for her own personal reasons, and sought out a way to keep us from talking to one another ever again. I'll spare you the details.
https://open.spotify.com/track/1GPUTlNjTUdLJ15jUjdaAi?si=71a9f7a3b4334afc
Because of some trauma she had gone through as a teenager she thought she was protecting me by keeping me away from him. Now, I wasn't one to question my parents. I was always taught that what they said, goes but that I could also fully trust them. So, when she took away the only guy who had ever looked at me and loved me for me, I felt betrayed, alone, and essentially lost all trust and a lot of respect for my mother.
It quite literally felt like a breakup, only…it was my mother who said the words, not him. We were not able to speak to one another and my mother was constantly watching, so he could never reach out to me. Thus, a season of silence began for the next year and a half.
The times we did get to see each other was at church and we weren't even allowed to speak to one another there, but when I saw the look in his eyes every time our eyes met, I knew he hadn't given up on me. This alone gave me the strength to not give up either.
The song, "Somewhere" by Within Temptation was one of many of their songs that got me through this very dark time in my life, but it got to the point where I had to lie to my mother that I was over him because she wouldn't stop telling me to get over him. I'd come home and fake being interested in other guys from school while I would later cry late at night into my pillow to muffle the sound. Finally, she left me alone.
https://open.spotify.com/track/0h46IYZnCzjROtiegnYC0Z?si=0dcbfe0f291c4440
On the days I needed hope, I turned to my faith, writing and music, and anytime the heartache became too bad or the depression hit too hard, I'd come home from school, put on my boots, take my mp3 player, and walk out into the woods behind our house where I would belt out the songs from my playlists. But deep in my heart, I held onto the one word that got me through: Someday. Because someday I would be eighteen and no one could stop me from going to the one whom I loved so dearly.
You will be happy to know that my parents, especially my mother, approved of us dating once I turned eighteen. And on our wedding day, we played the song "I'm on Top of the World" by Imagine Dragons, the first song I'd ever heard from the band and instantly fell in love with. As for my relationship with my mother, we did heal it. Slowly but surely. So, for those who love a happy ending, rest assured, this story does come with one.
https://open.spotify.com/track/6KuHjfXHkfnIjdmcIvt9r0?si=7d5e9cedc5f34f80
Imagine Dragons was played a lot throughout our marriage, too, especially when we played World of Warcraft. Songs like "Radioactive," "Tip Toe," I bet my Life," and "Gold" were some of my favorites. Hubby also became aware of how much I loved to play a favorite song to death on repeat.
The last song I'll share with you is one I've found recently that spoke to me during a time of depression. "Hold Me" by Juniper Hale. Her songs, especially this one, helped me feel all the feels and described our marriage perfectly. Without songs and without him, I know I couldn't go through this life with my sanity intact.
https://open.spotify.com/track/650hZ7jA5fHtxolLdxykAo?si=62510982dc784f6b
The picture I've added is a very old picture of me when I was seventeen years old, during the time I was unable to speak with my now husband. It is very special to me and I will treasure it always.
About the Creator
It started with FFX fanfiction stories and my love for creating a world to escape to when reality's teeth sank in too deep. I'm an artist, a dreamer, and I have an original story I've been working on for 8yrs. Time to get it published!
Reader insights
Be the first to share your insights about this piece.
Add your insights