The Social Nightmare of "I Dreamed I Saw St. Augustine"
Dylan in a Day (Pt.18)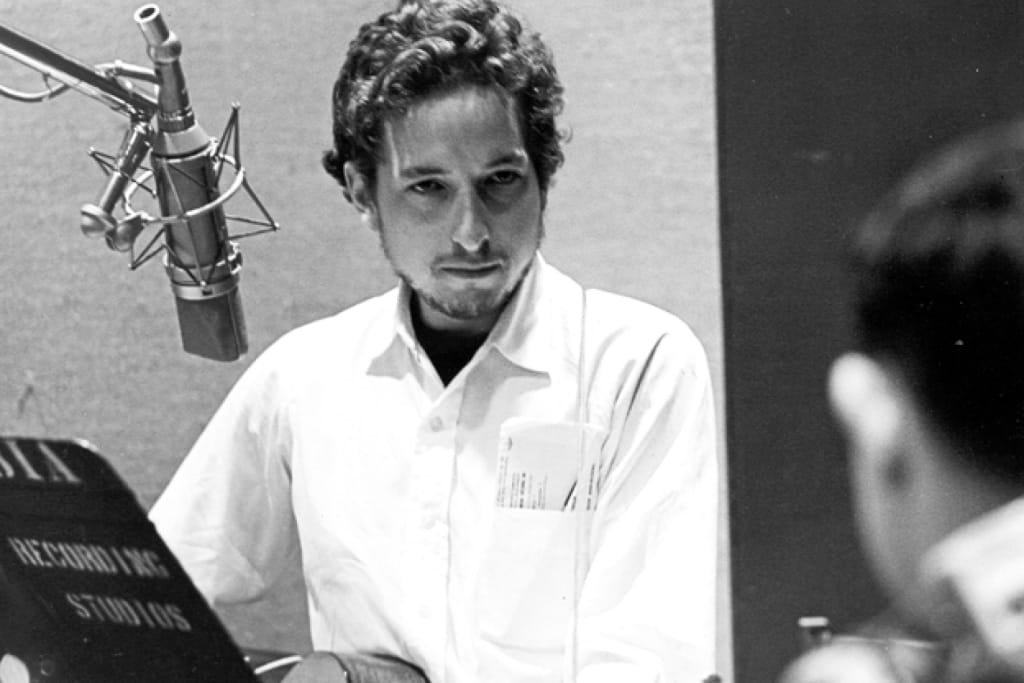 When I first heard this song I was a teenager and the very first thing I got from it is that someone seriously does not want to be a part of this witch-hunt culture of people who are religious or believe in something that others are against. Bob Dylan, as we know is white, and there are a group of white people who witch-hunt others who are not like them as we all know. We won't say their name since we don't want to give them traction. But in this song, there is a clear want to separate the narrator from any time in which people would have done this by taking a historical perspective. Well, that's just what I get from it.
If we take a look at the start of the song, we see the atmosphere of the beginning of the nightmare in which the narrator sees the victim, who is St, Augustine.
I dreamed I saw St. Augustine

Alive as you or me

Tearing through these quarters

In the utmost misery

With a blanket underneath his arm

And a coat of solid gold

Searching for the very souls

Whom already have been sold.
This possibly relates to the fact that shortly before St. Augustine died, some barbarians came into his homeland of Hippo and destroyed it. St. Augustine spent his final days in prayer, reading the psalms as his church was being destroyed around him. He would have been 'tearing through these quarters in the utmost misery' if he saw this siege happening around him. And obviously he is 'searching for the very souls that already have been sold' - so he is looking for other people and other monks who have already packed up and left because of the siege. It is very relative of what was happening in Bob Dylan's own time with certain barbarians who would enter other people's houses and hurt them, or even kill them. He is stating that there is not only a certain amount of distance he wants to keep from all of this, just observing it. But he is comparing the victims to St. Augustine in how they stand their ground.
Arise, arise, he cried so loud

In a voice without restraint

Come out, ye gifted kings and queens

And hear my sad complaint

No martyr is among ye now

Whom you can call your own

So go on your way accordingly

But know you're not alone
This is when St. Augustine tried to get the word to others that the barbarians were in Hippo and made them leave before they were killed. This is only something I have read so I do not know if it actually happened. But I can see how this would be relative to that. The people of Hippo were told to leave for somewhere else as the barbarians were taking down the city.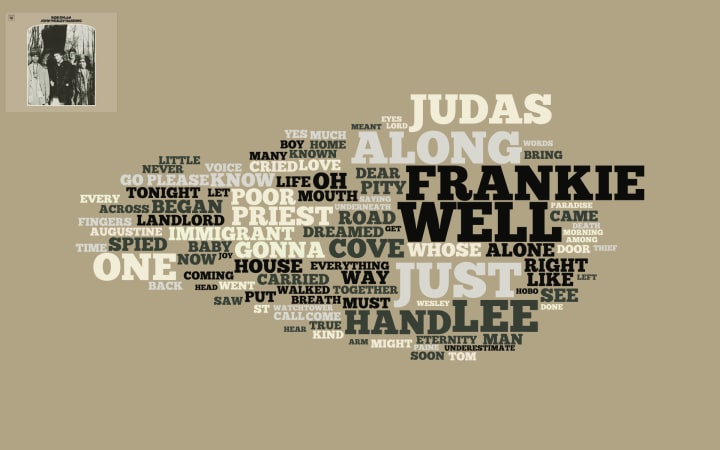 He states that 'no martyr is among you now whom you can call your own…' which shows that St. Augustine, who is regarded as a martyr for dying in his church, is going to stay behind and the people will have to find a new church leader. It is really upsetting because if you look at it one way, it is St. Augustine accepting that he is going to die. But then, after death - St. August arises, referencing obviously, the Civil Right's Movement that arose out of the ashes of white contempt and hatred.
I dreamed I saw St. Augustine

Alive with fiery breath

And I dreamed I was amongst the ones

That put him out to death

Oh, I awoke in anger

So alone and terrified

I put my fingers against the glass

And bowed my head and cried
I honestly think that the narrator is terrified because he knows that there will be more fighting, more destruction until there is peace, but he is crying out of happiness and not anger or fright. He is crying out of happiness because of the fact he has been talking about the rise of this person after being put to death. He is happy that there is no accepting of defeat but he also knows that there is no peace just yet and leaves the ending open because as of the time this song was released, the fight was nowhere near over and arguably, it is still nowhere near over.
Citation:
Artwork of words from "John Wesley Harding" by Bob Dylan made by Graham English - link to their website here
song reviews
Film and Writing (M.A)
100K+ Reads on Vocal
Focus in Film: Adaptation from Literature, Horror Filmmaking Styles and Auteur Cinema
IG: @AnnieApproximately
Pronouns: (she/her/hers)