The Polish Prince of Music
The music of Bobby Vinton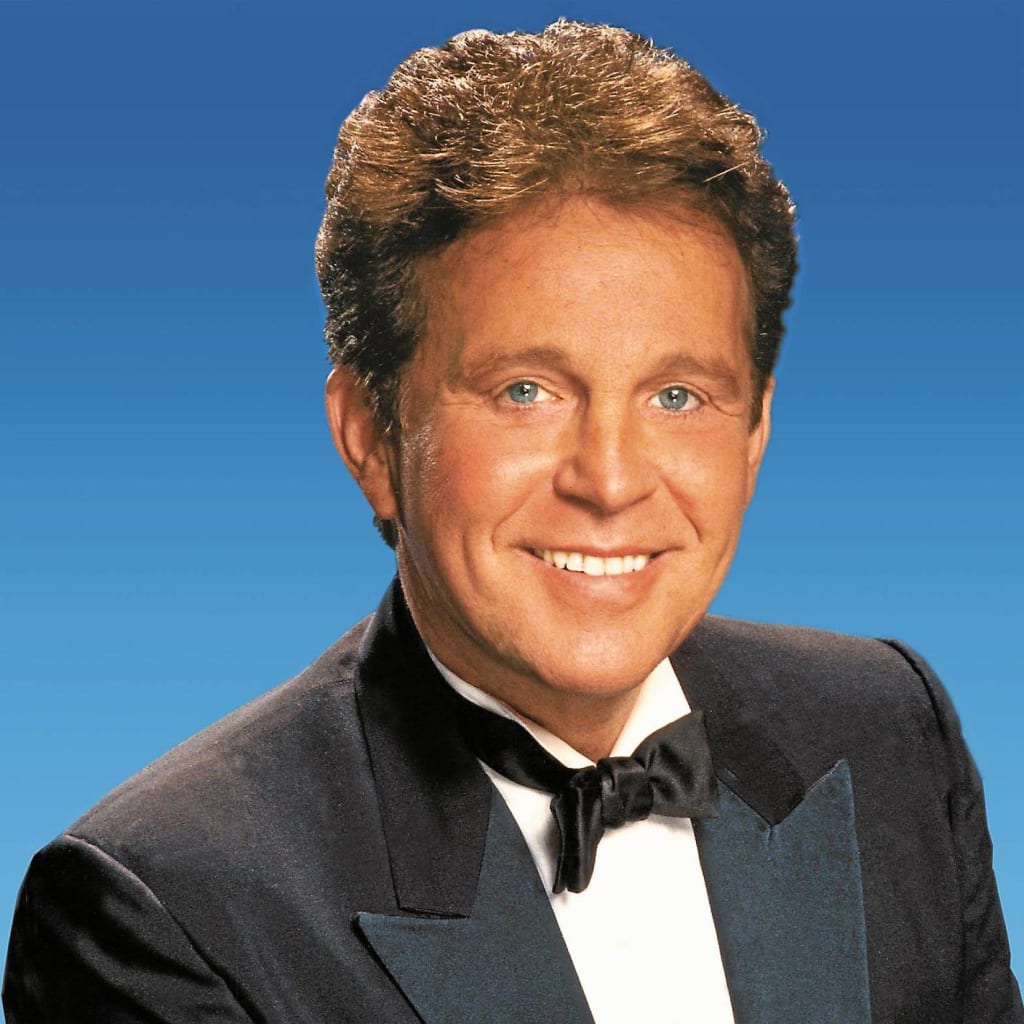 Bobby Vinton is an American pop singer and songwriter. He is of Polish heritage and in music circles he became known as "The Polish Prince". One of his most popular songs "Blue Velvet" reached number one and became the inspiration for a movie by the same name.
Bobby Vinton came into this world as Stanley Robert Vinton in Canonsburg, Pennsylvania. His father was a local well-known bandleader. When he was in high school he played the clarinet and the trumpet. During high school Vinton formed a dance band. At Duquesne University in Pittsburg, Pennsylvania he studied musical composition. When he got out of the U.S. Army Vinton was the leader of a band that toured around the Pittsburgh area and performed on TV. At this time landing a contract with Epic Records he recorded two album with instrumental big-band music.
He scored big with the song "Roses Are Red (My Love)" and it rose to number one and stayed on the Billboard Hot 100 for a total of four weeks. This was followed by two number one hits in 1964 "There I've Said It Again" and "Mr. Lonely". In 1965 Bobby Vinton scored a big hit with "Long Lonely Nights" and he released the album Bobby Vinton Sings for Lonely Nights.
In fact, Vinton had nothing to fear from rock and roll and the British Invasion. While other singers faded away at this time he simply recorded the song "There! I've Said It Again" and when the song settled into the number one slot it knocked out The Beatles "I Want to Hold Your Hand."
Vinton also covered 1960's pop tunes and was very successful doing this. Some of his best were "Halfway to Paradise", "Take Good Care of My Baby," and "Sealed With a Kiss." By the time 1964 came to an end in the U.S. Vinton was one of the top recording artists.
Another hit which he wrote himself "Coming Home Soldier" was well received by soldiers everywhere. Next came "Please Love Me Forever" in 1967 and this song went on to sell over a million copies. In 1968 a Gold record was awarded for the song "I Love How You Love Me" that became a Top Ten hit when Vinton recorded it. A song which I especially love is "Papa Look I'm in Love".
In the 1970s the hits continued with "Ev'ry Day of My Life" and "Sealed with a Kiss". Bobby Vinton came out with a multi-million selling single with his self-written "My Melody of Love" which he sang partially in Polish. Next came the gold album Melodies of Love which included the pop hits "Beer Barrel Polka" and "Dick and Jane".
From 1975 to 1978 he had his own half-hour variety show The Bobby Vinton Show. A one hour special brought in big ratings in 1978 Bobby Vinton's Rock N'Rollers. Bobby Vinton also got to star in two John Wayne movies "Big Jake" and "The Train Robbers."
Vinton once again came into the public eye and ear you might say when his version of "Blue Moon" was used in the soundtrack of the movie "An American Werewolf in London" in 1981.
His song "Blue Velvet" in the 1989 movie of the same name and a TV commercial made him popular in Britain. Vinton continued to be popular among the cabaret circuit into the 21st century.
He once again was in the limelight when Senegalese-American singer and rapper Akon recorded Vinton's song "Mr. Lonely" which he wrote along with Gene Allan in 1962 and it became a worldwide hit for Akon.
Until 2002 he owned and performed at the Bobby Vinton Blue Velvet Theater in Branson, Missouri. He was awarded a star on the Hollywood Walk of Fame.