The Perfect Unheard of Road Trip Playlist Summer 2018
My Favorite Tunes for on the Road Organized by Genre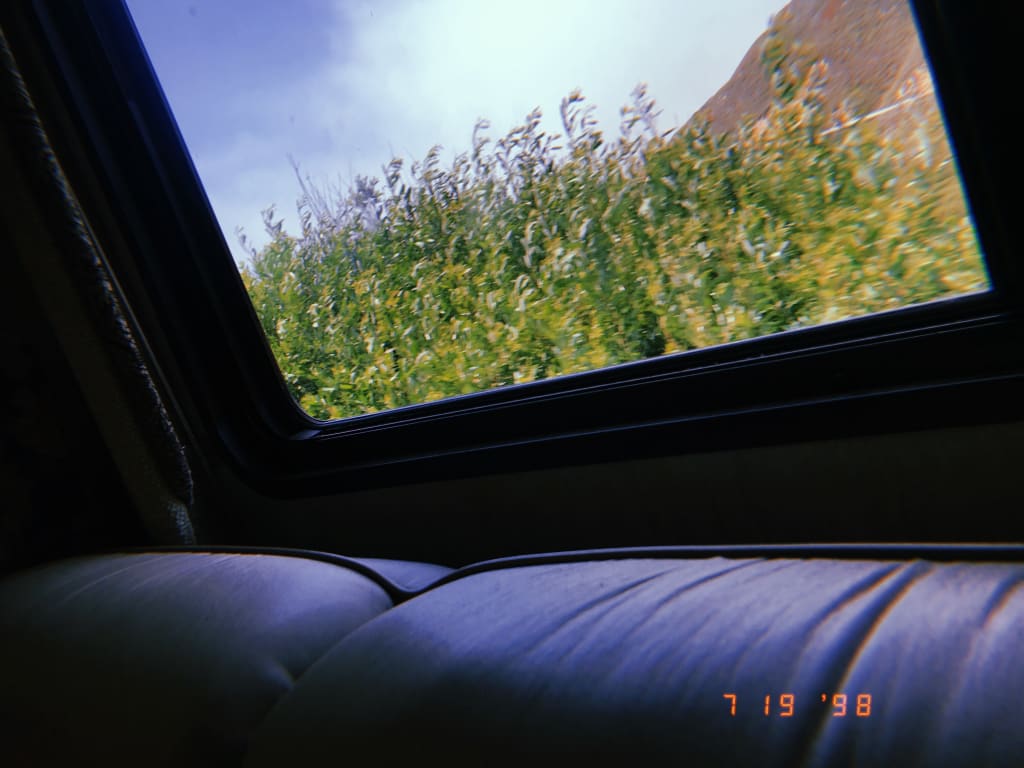 I can spend hours searching for new music and even longer listening to it all. I have about 40 playlists organized by genre, mood and date. If there's one thing I live just as much as music, it's raveling. I LOVE to travel and drive on a long highway or along the coast. So I decided to put together this playlist that gives off those summer road trip. I have a very broad music taste and try to make playlists that have something everyone can enjoy. I also organized it by genre and mood so you can find the music best suited for your trip. So, enjoy finding some new songs to jam to in the car on your adventures!
Chill: Alternative R&B/Pop
Some low-key songs to listen to while on a long road. Good after being in the car for a few hours. This playlist has that new alternative with sound with electric piano, reverb, and the little bit of the 70s R&B vibe.
"Uno"- Rex Orange County
"3:15"- Bazzi
"The Black and White"- The Band CAMINO
"Promises"- Aly & AJ
"It's Not Over"- Panama
"Masquerade"- Sleeping at Last
"Me & You"- Honne
"Loudspeaker"- MUNA
"love is so hard!"- The Millennial Club
"Don't Matter"- Lauv- Spotify Sessions
"Degas Park"- Kevin Abstract (Explicit)
"Safe"- Daya
Upbeat: Alt/Electro Pop
Pop and alternative to keep you awake with songs you can dance and sing along too. These tunes are perfect for driving along the coast with the top down. Set with upbeat drums, synths, guitar rhythms and a mood that's totally happy and carefree.
"Adrian"- The Mary Nixon's
"TOOTIMETOOTIMETOOTIME"- The 1975
"Wish I Never Met You"- Loote
"On My Way"- PRETTYMUCH
"Out My Head"- Loote
"(not) The One"- Bebe Rexha
"Tie Me Down"- Gryffin, Elley Duhé
"I Know A Place"- MUNA
"Strangers"- Sigrid
"Raincoat"- Timeflies, SHY Martin (explicit)
"Hard to Breathe"- Mountenz
"RU"- Niki & Gabi
"Chasing Fire"- Lauv
"Heart to Break"- Kim Petras
"Blown"- DNCE
Fun: Rock/Alt
Energetic songs with the perfect mix of classic rock and modern pop. Lead guitars, emerging vocals, and angsty beats with a millennial production. These songs are truly works of art and are sure to make the road trip part of your experience.
"Collar Full"- Panic! At The Disco
"Cigarettes"- Hotel Apache
"Blood / / Water"- grandson
"Greek Tragedy"- The Wombats
"There's A Honey"- Pale Waves
"Daphne Blue"- The Band CAMINO
"Molecules"- Atlas Genius
"Tonight"- Victors
"One Of The Drunks"- Panic! At The Disco
"Chocolate"- The 1975
"Money"- 5 Seconds of Summer
"where do you go"- Flor
"My Blood"-Twenty One Pilots
"Work this Body"- WALK THE MOON
"Cold Cold Man"- Saint Motel
"IWD4U"- Hotel Apache (a fun cover of one of Prince's hits)
"don't worry, you will"- lovelytheband
"SCREWS"- DREAMERS
Upbeat: Electric "Hip Pop"/ RnB
A little bit of a weird, in-between genre that's a bit more mainstream. With hip-hop, pop, and electric influences, it's the type of music that reminds you of being at a music festival. If you want to gain some energy and get hype, this playlist is for you.
"Welcome to the Party"- Diplo
"Girl at Coachella"- Matoma
"Pull Up"- Boogie wit da Hoodie
"Jackie Chan"- Tiësto, Dzeko, Preme, Post Malone
"Gold"- kiiara
"Bubble Gum"- VAX
"Fun"- Kascade, BROHUG, Mr. Tape, Madge
"Machika"- J Balvin, G-Eazy, Sfera Ebbasta
"Party Favors"- Tinashe
"16 Steps"- Martin Jensen, Olivia Holt
"No Lie"- 2 Chainz
"All Hands On Deck"- Tinashe
So that's all I have for this playlist compilation. If you liked how this was set up/organized please leave a tip. And any comments on how I can improve my layout is greatly appreciated. I hope you found some great new tunes for your adventures and check out some of my other articles for more.