The One and Only Rap Album I Ever Made
Unlike Jay-Z, I stayed gone.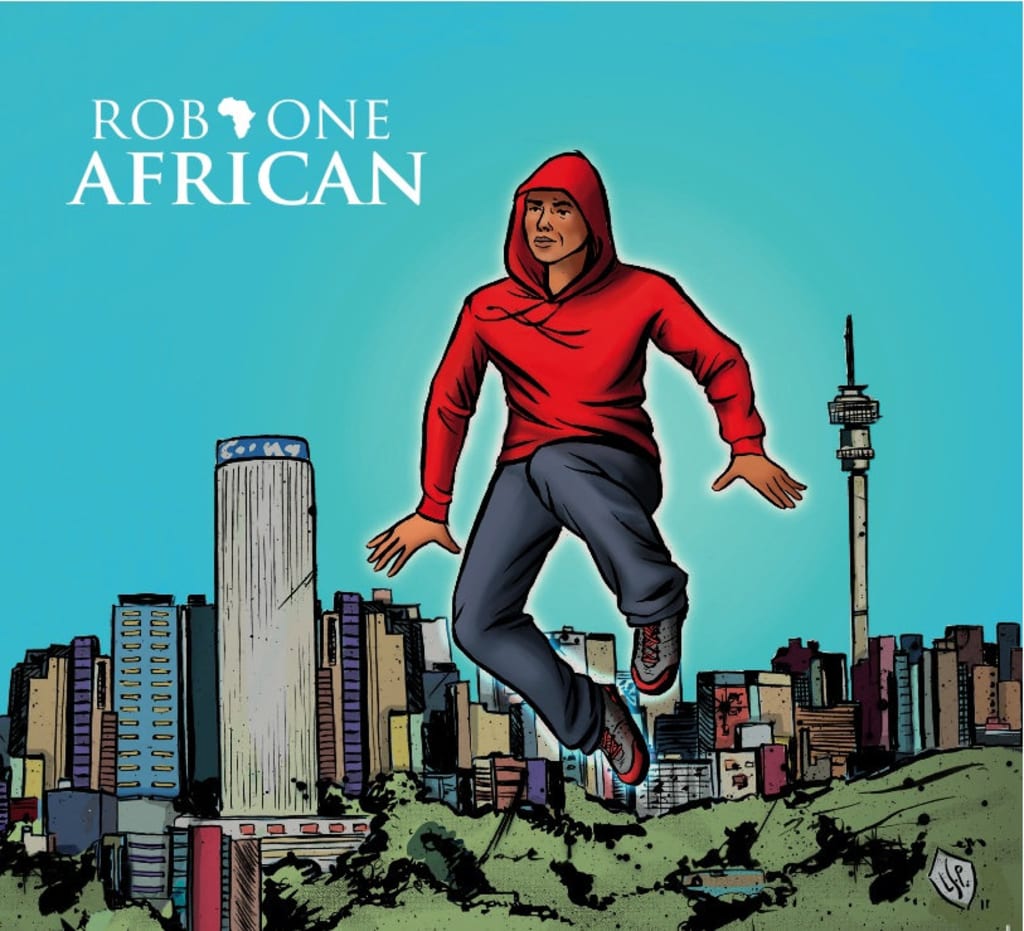 I'm obsessed with hip-hop.
OBSESSED.
Which is hardly surprising, when you think about it. I am a skinny, nerdy, white Jewish kid from Johannesburg. Of course I was going to gravitate to the most hardcore gangsta music I could find when I was growing up.
I will spare you the ins and outs of my early journey through rap music, which is the kind of thing that is only interesting to other obsessives. But one thing I knew for sure, from the moment I heard my first ever Snoop Dogg track (Serial Killa, since you ask, featuring The D.O.C., Tha Dogg Pound, and RBX) was that I was going to start rapping myself, and that one day I was going to release an album, and the album would go multi platinum and make me one of the biggest stars on the planet.
I didn't just believe. I KNEW.
Almost none of that happened. Obviously. I wouldn't be sending you weekly updates from my life if it did; I'd be lounging on the beach in Aruba, getting tan AF, taking breaks occasionally to count my money and occasionally pen a vaguely clever line in a notebook.
I say almost, because I did make an album. An album with me rapping on it. An actual, 13-track LP that you can listen to right now.
(No, this isn't a plea for you to buy it. I'm not trying to restart my rap career. It's available to stream free of charge.)
It was called African, and it was released in November 2011 under the name Rob One. You can listen to it here, for free.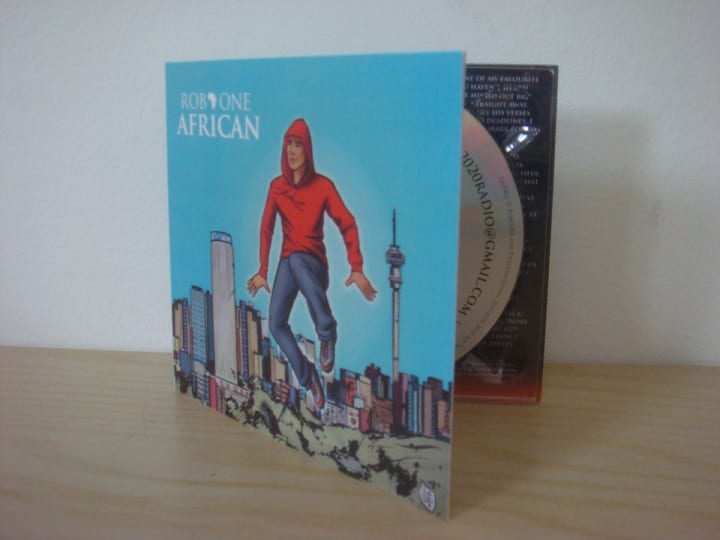 Boy, did I enjoy making this album. I've always loved writing music, and making songs—still do—and by the time I finally sat down to actually work them into a coherent album, I was pretty damn good it.
I did most of the songwriting on a vacation with my family in Botswana, and if there is a better environment for creativity than a bush camp, with a good supply of beer, and elephants wandering by, I don't know what it is.
I had a title of the album from almost the moment I started writing. I wanted it to be an album that told African stories—the kind of stories that most African rap albums at the time simply weren't dealing with.
I wanted sci-fi, superheroes, wild braggadocio, twisting narratives. I wanted it to sound like nothing anyone had ever heard before. I wanted to take the style my heroes had—Talib Kweli, Mos Def, Nas, Xzibit, Lupe, Outkast—and put my own spin on it.
I didn't really make beats, and still don't, but fortunately I knew a few fantastic producers. Alias, an old university friend and long-time collaborator, did five tracks. My man Pro Christ, one of the most talented beat makers I've ever met, contributed four. I tapped other friends for beats, including Nyambz—arguably one of the most sought-after beatmakers in South Africa at the time.
By the time 2011 rolled around, I had all the pieces to the puzzle. I had 25 tracks to record, a huge selection of beats, and even a decent studio space in my house to work on them. I built the studio myself, painstakingly shaping the sound until it was as clean as I could get it.
It made sense—I was doing a lot of sound engineering at the time, and I wanted a space to work in that I could depend on. This meant that I wouldn't have to pay money for engineering; I could record and mix the album myself, quite comfortably.
I'll tell you this for free: making a rap album is the best fun.
I threw myself into the creative process, spending hours and hours tweaking, trying out different lines, creating seven or eight or ten different mixes of each track, riding around the neighbourhood bumping them.
Sure, I was a South African expat in freezing cold London, trying to create an album of African stories… But who cared? I was having the time of my life.
I even got a wild surprise while I was recording. Alias gave me a gift: he bought a verse from Zubz, who was a huge artist at the time in South Africa. Working with him was bucket list for me, and even now, I still can't believe there's a track out there with both of us rapping on it.
And finally, it was ready. I'd had it mastered, had a cover designed, ordered 200 CDs to ship.
I wasn't doing this on a label – it was entirely independent. For some reason, that felt more important than anything. It wasn't that I didn't trust the label system, it's just that I was desperate to get this out into the world, and didn't want to have to wait while a label got its ass in gear.
The problem was, I'd been so wrapped up in the creative process of actually getting this thing done that I neglected to do things like arrange live shows, radio play, press coverage… Anything, really. By the time I realised I maybe sort of possibly should have done something about those, I'd put the album out.
Even with all that, it did OK for an independent release! I got it stocked in a couple of stores in South Africa, got it reviewed in local hip-hop mags and websites, and actually sold enough CDs to break even.
If nothing else, it gave me a very clear indicator that if I really put my mind to this rap shit, I could make something of it.
Well, you obviously know how this story ends. I am not an international rap superstar. What I realised, in the weeks and months after releasing the album, was that I simply didn't have anything else to say.
It wasn't even creative exhaustion; I just didn't know what to rap about next, and I was surprised to find that I didn't even feel like finding out. I'd said what I wanted to say. That particular well was dry.
I did make a few more tracks over the years, like this one. But I never made another album.
Instead, around the time of the album's release, I got into my head to write a book. As it turned out, that was even more creatively rewarding, and…well, here we are.
But look: I still think this album is an absolute banger. I don't believe in selling myself short, and I'm really proud of the beats I selected. Go listen to The Morning After, the title track, or Conversations With The City.
And if I do say so myself, I rapped my ass off. I may not been destined to be the next Jay-Z, but I was giving my absolute all, and it shows.
Anyway, it's now ten years since this album came out, and I wanted to give it its due. One thing you won't find the album on is streaming services; I never got around to uploading it, and to be honest, I can't be bothered.
I'm happy for it to live on BandCamp, and on the ten remaining CDs I never managed to sell, currently taking up space in my cupboard. It's a part of my life I have hugely fond memories of, and which I wouldn't change for anything.
This article comes directly from my weekly newsletter, Sh*t Just Got Interesting.
Want to read stories like it a week before anyone else? Sign up here. And you get a free audiobook too, which is nice.
rap
Author (he/him). I write The Frost Files. Sometimes Rob Boffard. Always unfuckwittable. Major potty mouth. EYE OF THE SH*T STORM OUT NOW.