Playlists
The Offical Stone Cold Bitch Playlist
For whenever you want to be that bitch...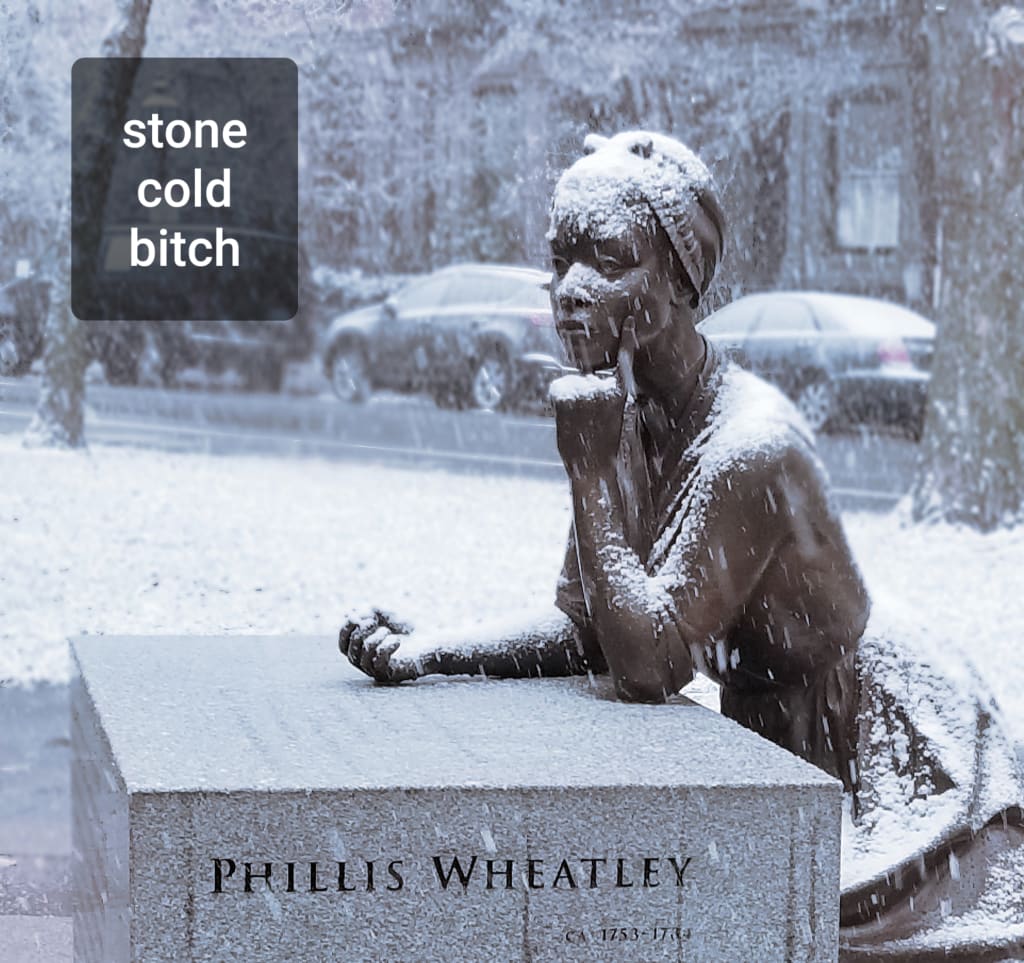 In my opinion, creating a playlist is a form of art. Curating a perfect list of music that strongly conveys a certain mood or feeling can be quite a challenge, but the reward makes all of the effort worthwhile.
The first time I made a playlist that centered around a specific theme was this past year in college when I felt like I was drowning in a sea of homework and responsibilities. Like many others probably do, I used music to encourage myself to be more productive. In hindsight, I realized that during those stressful times, I tended to listen to music created by different women whom I admired for a myriad of reasons. Listening to their art helped me realize that there are women out there who also experience their own set of personal challenges and hardships, and can still achieve a great amount of success. Seeing them become successful helped me reassure myself that I could be successful as well. This was when I decided to compile all of my favorite empowering tracks and the females that made them into a playlist for my personal use and enjoyment.
Choosing what ultimately ended up making it into my playlist was an almost intuitive process, but coming up with the name for this playlist proved to be a bit more challenging. Given the nature of the playlist that I decided to create, my first impulse was to, of course, name this playlist "The Official Bad Bitch Playlist," mostly because I love the idea of using words that were used to demean women, and instead using these words to empower ourselves. But the problem was that this name was not very original (searching the words "bad bitch" on Spotify proved that I definitely was not the first one to have this idea), and furthermore, it did not personally resonate with me enough.
Then, I came across a picture in my camera's gallery that I had taken last winter at the Boston Women's Memorial, a picture of a statue of Phillis Wheatley, who was an African-American slave who ultimately became the third woman in America to publish a book of poems, and frankly, was a pretty bad bitch herself.
My first thought was that this picture would be such a dope, hard, and stone cold cover for a rap album, and then the title for the playlist came to me pretty quickly after that.
The term "stone cold bitch" is not really any more original than the term "bad bitch," but I really loved the play-on-words element I had going on by making the Phillis Wheatley statue the cover art for the playlist, and additionally, I have also struggled with unintentionally presenting a cold aura that reads as unapproachable, as I have been told by some friends, which I think is just a misinterpretation of my introversion and reluctance to enter conversation with people whom I am not familiar, but I digress. I had finally designed a playlist that I feel solidly executes a distinct purpose.
To give you a clear sense of the vibe that this playlist embodies, allow me to why explain why some of these songs and the artists that made them earned a spot in The Official Stone Cold Bitches Playlist.
1. "you should see me in a crown" - Billie Eilish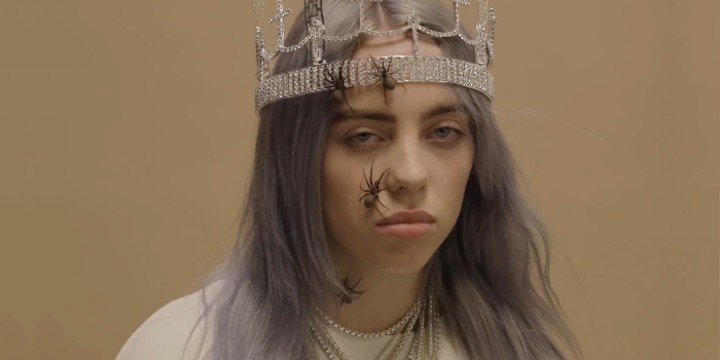 All right, let's start this off with no other than Billie Eilish, who has recently really taken the music industry by storm. Her debut single, "Ocean Eyes," became massively viral on SoundCloud, and currently has over 20 million streams on SoundCloud alone. Eilish has since gone on to release many more successful singles, and also, most recently, her debut album, When We All Fall Asleep, Where Do We Go?, which immediately debuted at the number one spot on the US Billboard 200. This is a remarkable collection of accomplishments for an artist who is still in the relatively early stages of her career, and her future seems to hold more great things in store for her.
With this song, Eilish is letting everyone know that she is the one in charge, and she demands that people treat her accordingly. In a world where women with power are stereotyped as catty and irrationally bossy, it is great to see Eilish unashamedly embracing her dominant side in this track. In addition, the high-quality production of this track, complete with dynamic highs and lows, and a bass drop to end all other bass drops, makes Eilish's message hit the listener even harder. On top of that, if putting a tarantula in your mouth is not stone cold, then I do not know what possibly is stone cold.
Favorite lyric: "If you think I'm pretty, you should see me in a crown"
2. "Post That" - Leikeli47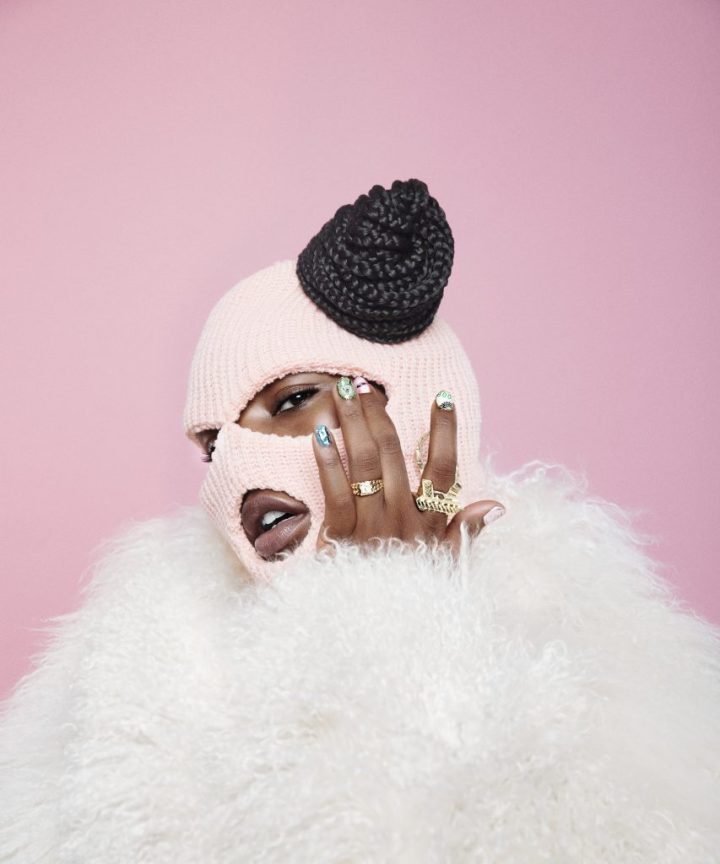 First of all, if you do not know who Leikeli47 is, you will know her in the near future. She is a rising hip-hop and R&B artist who already has two great albums underneath her belt, Wash & Set and Acrylic, and she will release another album to complete her planned Beauty Series trilogy. I personally recommend watching her set on NPR's Tiny Desk where you can witness her witty, charming, groovy, and confident personality in its purest form.
Now, as this song suggests, this song is for people who know how to find their light and work their angles. There is power in being able to curate your own aesthetic, which usually includes designing a look that represents the absolute best version of yourself. Although one's self-confidence should not solely come from the value of their appearance, in the same breath, dressing to feel good for yourself alone (not anyone else) is a good way to reinforce a positive self-image. Dressing for yourself, and not caring about what anybody else has to say speaks volumes about how much confidence you have, and how much of an overall stone cold bitch you are.
Favorite Lyric: "They say you are what you eat, so I wear carats and make cabbage"
3. "Take A Bow" - Rihanna
It would have been a crime not to include at least one Rihanna entry in this list, given that over the past decade, Rihanna has secured herself as a household name in the music industry, went on to create a makeup line and a lingerie line, both known for their ground-breaking theme of diversity, and passion to include women of all shapes and colors, and created, and is now managing, her own luxury fashion brand. Her business endeavors proved to the world that Rihanna is not only a talented musician, but also an innovative business mogul. The most recent item on her list of accomplishments is earning the title of the richest female musician in the world. Needless to say, it is obvious that Rihanna knows a thing or two about being stone cold.
"Take a Bow" is a song that emphasizes the importance of cutting out the toxic people in your life. We should not give the gift of our precious time to people who do not respect us enough to treat us properly, and this does not just apply to random jerks that we encounter in our daily life, but also to our friends, and our significant others that have changed for the worse. This does not mean that you cannot reflect on and reminisce about the good times you had with that person in the past; those good memories can still remain good if you would like them to. However, knowing when a relationship is past the point of return and ending it is an important life skill to have. Being very selective about who we let into our inner circle can be seen as stone cold, but we are all entitled to have high-quality friendships and relationships, and we owe it to ourselves to say goodbye to any relationship that does anything other than enrich your quality of life.
Favorite Lyric: This just looks like a re-run, please/ What else is on?
4. "Pretty Ugly" - Tierra Whack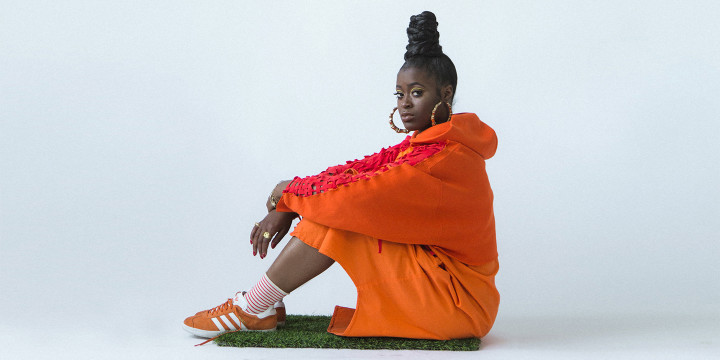 Next on this list is a track by rapper Tierra Whack, whose unique style and artistry have cemented her as a compelling figure in hip-hop to pay attention to right now, and also as a potentially influential figure in the genre in years to come. Amongst her creative projects are her aural and visual album, Whack World, which is composed of fifteen tracks, each one being only one minute long, and her song "Mumbo Jumbo," a hip-hop song that intentionally contains unintelligible lyrics. Whack has also become a modern fashion icon known for her quirky, colorful, and playful-yet-chic outfits that she flaunts on Instagram and on stage, wearing anything from eye earrings, tiny aliens, and even what seems to be a literal pink balloons with confidence.
Throughout this track, Whack raps that there is no need for anyone else to worry about her because she is doing just fine, and she goes on to continue to hype herself by showing off her talents, such as her ability to easily come up with different plays-on-words, and maneuver her way through different types of flow, or different lyrical rhythms. Essentially, Whack serves as her own hype-man in this track, and this goes to show that, as cheesy as this may sound, being your own fan is an important frame-of-mind to be in while you are trying to achieve your goals. If you do not know who you are, and lack confidence in your talents, how are you going to convince anyone else that you are a person worth paying attention to? Clearly, Whack is not afraid to showcase her strengths to the world, and by doing so, she paves the way for others to do the same.
Favorite Lyric: "Don't worry 'bout me, I'm doing good, I'm doing great, alright"
5. "Don't Hurt Yourself" - Beyoncé (ft. Jack White)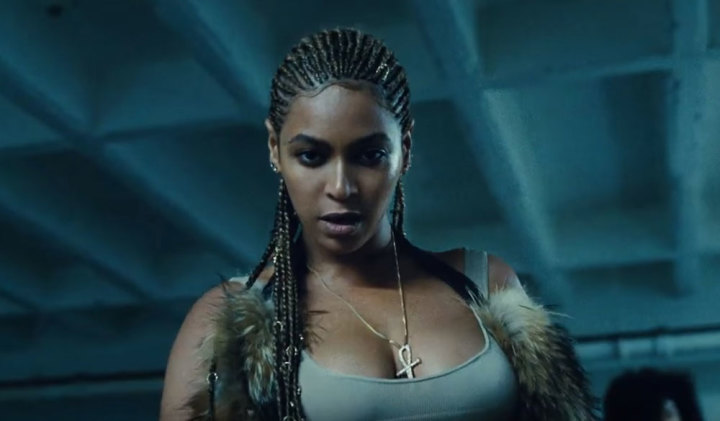 The next entry on my playlist is a track belonging to Beyoncé, which probably comes as a surprise to no one due to the fact that Beyoncé arguably is the most recognizable name in the music industry with a career that spans decades from her time in Destiny's Child to her now massively successful career as a solo artist. Through her hard work and determination, she has written and sung records that are now timeless, and performed choreography that has been established as iconic. She has been influential in shaping today's pop culture, and her impact on the music industry will surely be felt many years from now.
Out of the many tracks in Beyoncé's long discography, many of them that also could fit right into this playlist, this is the Beyoncé track that immediately came to mind for this playlist. Coming from Beyoncé's Lemonade era, this track was made in collaboration with Jack White, who is famously known for being a part of the rock duo The White Stripes. Beyoncé's experimentation with rock music shows a willingness to expand upon her skills, and try something new, and her attempt at fusing her style with another genre definitely pays off. This energetic track features a raw and intense drum groove and vocals exactly matching this intensity. Beyoncé's anger here is palpable in how she is not afraid to tell off her spouse for his multiple wrongdoings. Rather than suppressing her emotions, she uses them to empower herself, and shows others that we should have the right to express ourselves as women without being afraid of being labeled hysterical or irrational, and this especially applies to African-American women, who have historically been shamed for being too angry and aggressive. (If you would like to read more about this social issue in the context of music, feel free to read my article about rapper Rico Nasty, who is also included in this playlist.)
Favorite Lyric: "When you love me, you love yourself, Love God herself"
There are more artists that I can include here in this post, but I think I should let the music speak for itself more than anything, so make sure you give the playlist a listen, and I hope you enjoy the tracks that I have compiled together, and that this music motivates you as it has for me.
In addition, you can also follow the playlist as well to keep up with the new tracks that I add every so often!