Playlists
THE NEW GROOVE: September Tunes
Brilliant new tunes for you!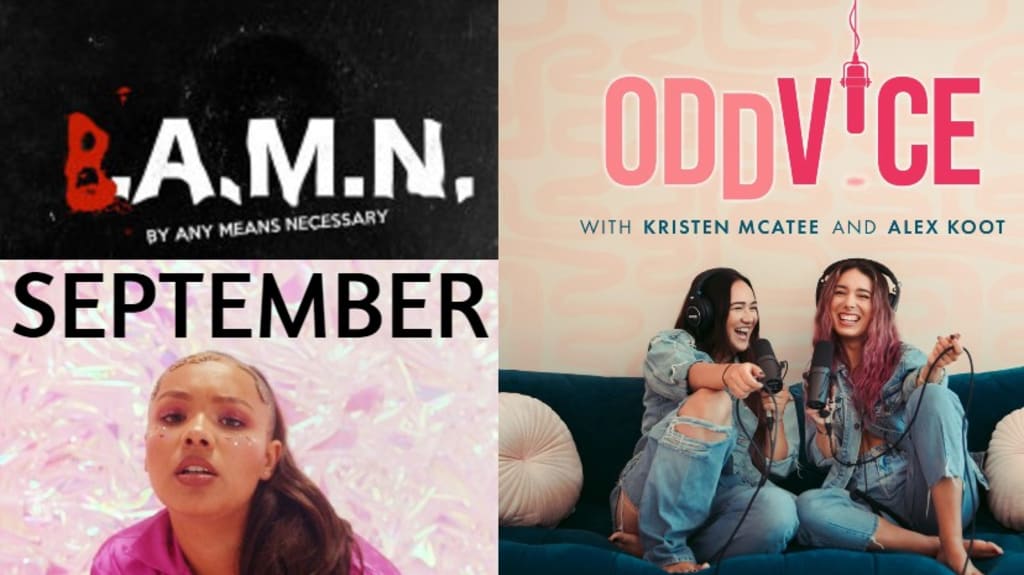 This month's focus!
The New Groove is an easy-read article that helps you discover new music every single month! Last month I focused on Hamilton's Anthony Ramos and new music from Billie Eilish and Scotty Sire. You can read August's article, and listen to the new music here. This month I'm bringing you new music from The Muses Matter which highlights the importance of the Black Lives Matter movement – don't you EVER think that I'm going to forget about that! – and I'm even going to put you onto a new podcast that includes introducing new music to their listeners!
I'm going to start this article by introducing you to a music collective called The Muses Matter. In the past they have been known to create playlists that highlight new R&B and hip-hop artists from the US, UK and France. They create specially curated playlists that focus on black artists. Now, The Muses Matter have taken music into their own hands and created "B.A.M.N (By Any Means Necessary)".
The Muses Matter reached out to me in the middle of August after reading my first instalment of The New Groove, which focused on the Black Lives Matter movement. Their song, "B.A.M.N" is a song of protest that pays homage to the black figures throughout history. It's an anthemic tune that highlights their thoughts on racial discrimination and the fight for justice for the black people have been killed by police. The song starts off with a quote from Malcom X, which makes the song so powerful.
The music video alone indicates how black lives are being treated. With footage from the many protests throughout the BLM history, and videos of Michelle Obama, Kobe Bryant and John Boyega, this music video is the holy grail of why the movement is important. The Muses Matter are using their voices and proactively demanding equality.
-
Moving on, I've got something a bit different to introduce you to. Usually on The New Groove I stick to providing you with new music, but this time I'm here to tell you about a new podcast I've discovered. In August "Oddvice" was released, a podcast that's the love-child of Youtuber Kristen McAtee and her best friend Alex Koot. The pair discuss certain topics once a week, then a few days later they read their fans responses and give advice on any questions the listeners may have.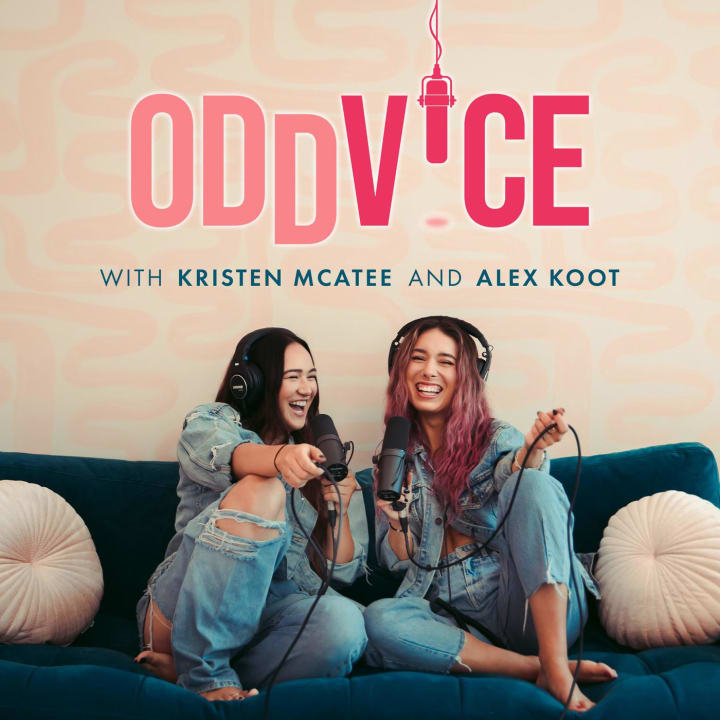 For example, their first episode kicked off with them telling their stories on how they lost their virginity, and in the follow up episode Alex and Kristen responded to fans stories, and any questions fans had involving sex, losing their virginity etc. Alex and Kristen act like your older sisters and they give some great, and perhaps considered odd, advice. In short…"Oddvice".
Not only do they help out their fans by giving advice, but Alex and Kristen help their fans by recommending new music. They share the music they've been listening to that week, and they've recently created a Spotify playlist of all their favourite songs. As someone who is constantly searching for new music, I think this is such a great addition to their podcast and think it's one aspect that'll keep their fans coming back for more. Although not every song they suggest is a recent release, it's still music I've never heard of before! I am already hooked on one of the songs they suggested: You by Manwolves.
-
One last music suggestion is "Seen Me Like This" by Kali Claire. Her first EP was released back in 2019, but she has been signed with a management team since 2016 and has worked with artists such as Mabel and Connor Maynard. At only 19, she has created such amazing music and I vibe to every one of her songs. "Seen Me Like This" is a fab song to jam out to and I highly recommend her work!
Until next month, bye!