The 'List: 'Grease' at 40
Revisiting the first post-modern rock musical that paved the way for the 80's rock montage movies since!
The opening song "Summer Nights" in a scene telling it from Danny Zuko's (John Travolta) perspective. From Paramount Pictures.
"Danny, is this the end?"
"Of course not. It's only the beginning".
John Travolta as Danny Zuko to Olivia Newton-John's Sandy Olsen in the film's opening.
Hello one and all...and yes, I'm baaaaack!
Yes, there's a reason sabbaticals are necessary. To recharge, regenerate and to recover. But, life has a funny way of throwing you such curves so as to find what makes you tick. But, I am back and hoping to bring you more on what's hip then and now!
So, this the first 'list in six months and yes, my buddy Calvin "Oates" Cherry wasn't consulted on this - seeing as this is a very short 'list and it's from a now iconic rock musical that has pretty much stood the test of time after 40 years!
Released in the summer of 1978; back when the first summer movie blockbuster, Jaws in 1975 was now getting it's first sequel: Jaws 2; it would be the first official summer blockbuster to be a musical which back then was becoming a fossilized genre with nary any major stage musical even being considered for marquee theaters and even rising multiplexes. But, what made this one poised for a breakout was this was a rock musical set in the late-1950s that earned major success on the Broadway stage from 1971 to 1980. It would star two of the biggest stars of its day: John Travolta who was racking up hits on the charts as well as making quite a name for himself in the world of film and television and Olivia Newton-John who was the pop darling of the decade (you could say she was the first Taylor Swift) who was making her feature film debut.
Of course, the Jim Jacobs and Warren Casey song repertoire needed a bit of tweaking as disco and rock were becoming far more mainstream that year. In fact, I'm guessing much had to be updated for the burgeoning tastes that would become far more visible during the President Jimmy Carter years!
For example, the Bee Gees were the obvious shit at the time; so this being a Robert Stigwood production, head BG, Barry Gibb would be pegged for writing the film's theme song - which to my understanding was not what director Randal Kleiser's idea and much less didn't want it included in a film set in the 1950s. Longtime ONJ songwriter John Farrar would pen an original song for his Aussie superstar, which would be released as the superstar's first Oscar-nominated song. He also penned the über-popular duet between Travolta and her that would bring them their only number one smash together. The songs? "Hopelessly Devoted to You" (the Oscar nominee) and "You're The One That I Want" which was never a song in the Broadway musical, but has since been used in many stage revivals.
Another strange fact is that the cast was comprised of very and yes, we're talking very adult performers playing teenagers. There wasn't a single actor and or singer within the teenage bracket. Very noticeable would be the late Jeff Conaway's Kenickie who looked like he could've fathered half the cast! ONJ was pushing 30 playing Sandy in both her incarnations and the film's breakout star, head-villain Betty Rizzo, played by Stockard Channing was pushing 35; probably the oldest teenager on film although Alan Ruck ("Ferris Bueller's Day Off") and Stacey Dash ("Clueless") also made the record books as the oldest teenagers on film also.
It was director Randal Kleiser's film directorial debut who had worked with Travolta on a 1976 TV-movie called "The Boy In The Plastic Bubble". It would revitalize the film musical for a small spell. The soundtrack would also be a super seller and rack up hit after hit on the charts. It would be the highest-grossing movie musical of its time, only to be usurped by "Mamma Mia" in 2008; which now has its own sequel due out this year.
My basic two cents: I didn't get it the first time I saw it, but it was and still is a film that grows on you like a damn fungus! It has a purposeless, yet fun feel to it and it does the impossible - it makes you smile. Ear to ear and yes, even the toe-tapping songs keep you smiling long after it's over. I enjoyed Travolta immensely and liked the natural chemistry between him and ONJ who proved likable in both the sweet and sexy versions of Sandy. I consider the Channing performance one of the funniest performances on film in any comedy and for a villain no less (yes, we learn she has a heart after all)!
A quick fun fact: Travolta had played Doody in the stage version and had insisted when receiving the lead, that ONJ be his co-star. I guess after "Saturday Night Fever", one can do such things!
Also..."Dirty Dancing" also owes a massive debt to this film - even though it was more of a 1980s music montage film like "Flashdance" and "Footloose". It still the word after 40 years!
And now...the Five Cherry Picks...
This was always my favorite dance-off scene in the film and it showed off the more ribald and raunchier elements of the stage show which I imagine was also toned down to bring in more families into the theaters.
Always brings a smile to my face seeing the juxtaposed garage scene with the slicker fantasy scene. It would also feature very forward sexual references including Danny Zuko rubbing Saran Wrap on his crotch.
It's obvious why this song sticks as the grand finale song! It features ONJ in that tight leather onesie pantsuit and gives us a great song to end even though the rouser-finale song is "We Go Together". It's an obvious disco-tinged song that alludes to where rock/pop music was headed.
The revelation song that proved that the ice queen villain was actually a misunderstood sweetheart after all. But, still, it kept us from hating her too much.
Finally - my all-time favorite number!
A popular song in both the film and stage versions which gave two very distinct versions of the meeting between Danny Zuko and Sandy. Sandy's was more romantic whereas Danny's was more sexual bravado and boastful bragging. It still works as social commentary as to how most dates are often described to others.
Note: The Barry Gibb disco theme song didn't make the 'list - despite it's peppy backbeat and allusion to star Frankie Valli as the star singer, it just doesn't work in my opinion.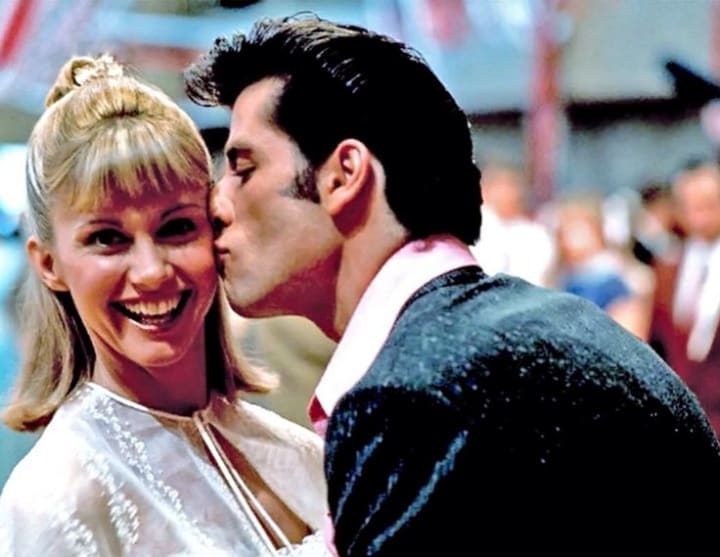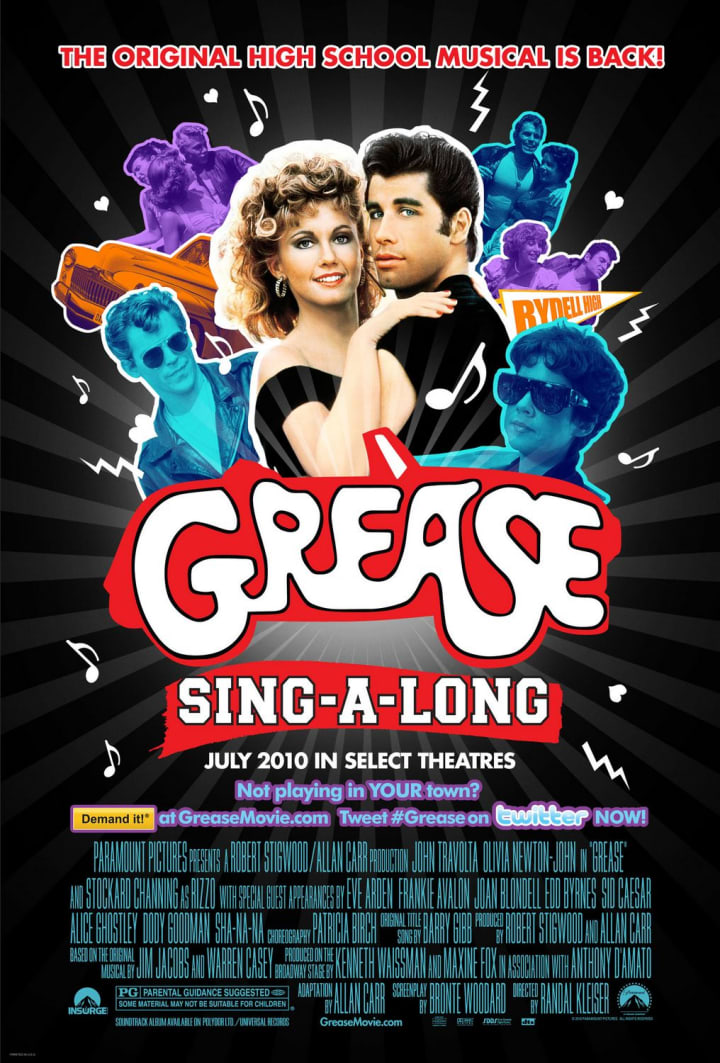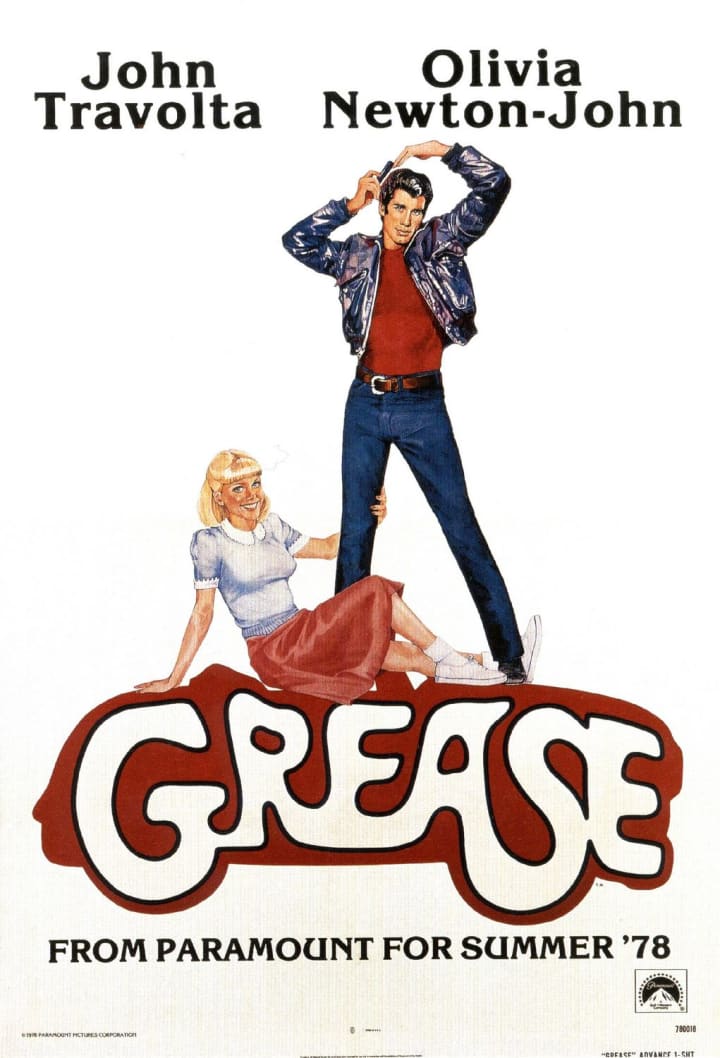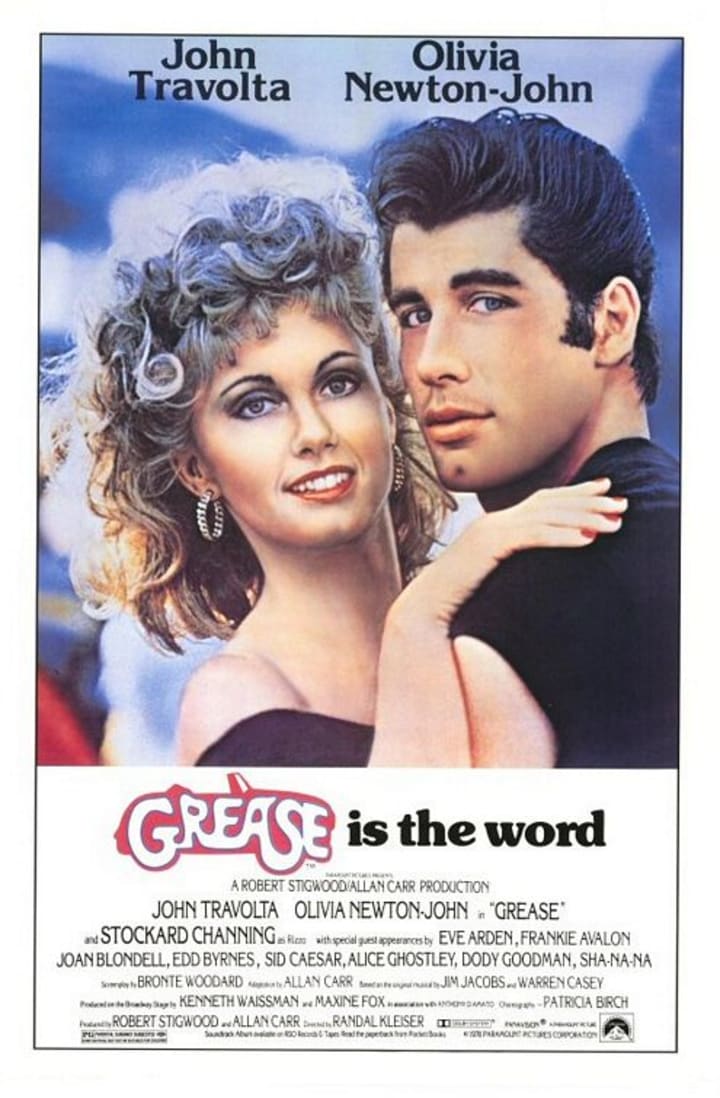 70s music
A passionate writer and graphic artist looking to break into the BIG TIME! Short stories, scripts and graphic art are my forte! Brooklyn N.Y. born and raised. Living in Manchester, Connecticut! Working on two novels now!
Receive stories by Carlos Gonzalez in

your feed