The Liberace Code
The most namechecked artist in history remains relevant in hip hop, country, pop music.
The Liberace Code: Mr. Showmanship still dominates lyrics of today
Liberace is probably the most namechecked artist in history.
It started when his name first appears in the lyrics of popular music in 1958 with Mr. Sandman by the Chordettes, and later the Maguire Sisters. It was an innocent time, when Liberace was seen as a heartthrob. The Lyrics say it all, sung in harmony by smiling young beauties.
Mr. Sandman (yes) bring us a dream
Give him a pair of eyes with a "come-hither" gleam
Give him a lonely heart like Pagliacci
And lots of wavy hair like Liberace
He was picked up again in a Noel Coward version of "Let's Do It (Let's Fall in Love)," with the humorous line, "Even Liberace we assume does it," added in 1955. The next reference to Liberace in lyrics of a popular recording appears to have been only after his demise.
Death by AIDS in 1987, at the height of AIDS hysteria, brought with it almost certain demise of one's reputation as well. With throngs of fans who swore they never knew he was gay, and government-recognized physicians making such comments as the assertion that AIDS was "God's revenge on people for being gay," President Reagan never once uttered the acronym.
Only the second major celebrity to die of AIDS after Rock Hudson, Liberace was not unique in seeing his public distance themselves from his memory. A pioneer of Las Vegas showmanship where he broke all records for over 40 years, no street there was named for Liberace until 2022. In the place where Las Vegas stars who pass on are routinely memorialized with a darkening of the brightest street in the world, they never dimmed marquees of the Strip for Liberace.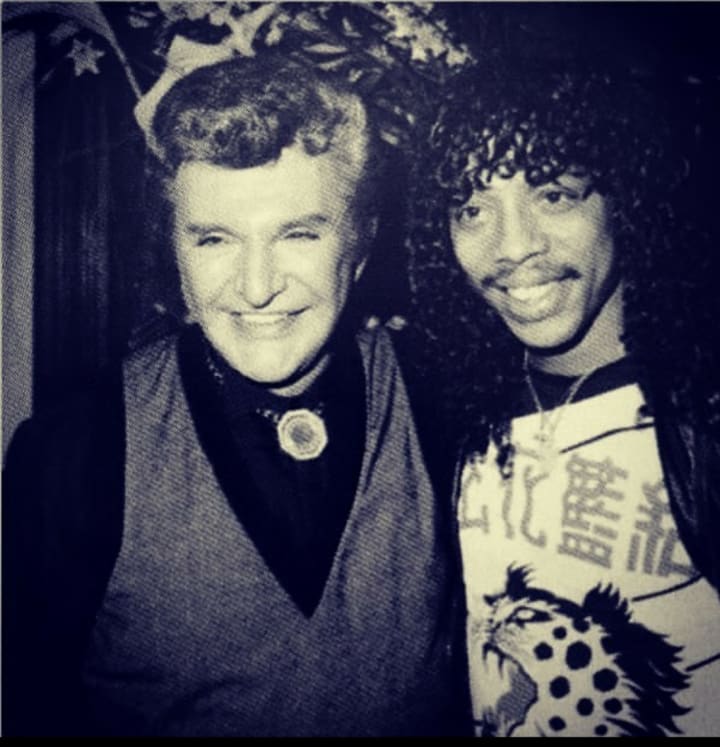 But music never forgot him. Liberace was famous as a pop pianist. Many know that prior to that, he was known as a classical pianist. But before that, what few know, is he was a jazz pianist. Jazz was his first love. So it is no surprise that he was close with one of the greatest Jazz pianists of all time, Nina Simone.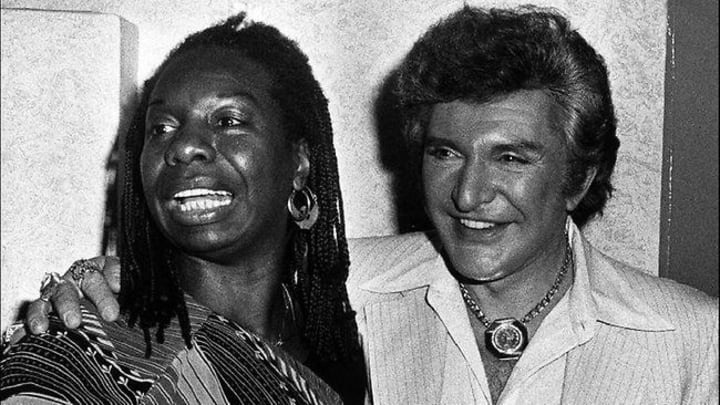 Simone was first to namecheck Liberace post mortem, when in 1987 she re-recorded the 1930 jazz classic, "My Baby Just Cares for Me," which she had popularized in the 1960's. In the 1987 version, she changed a lyric to say, "...even Liberace's smile." It started something.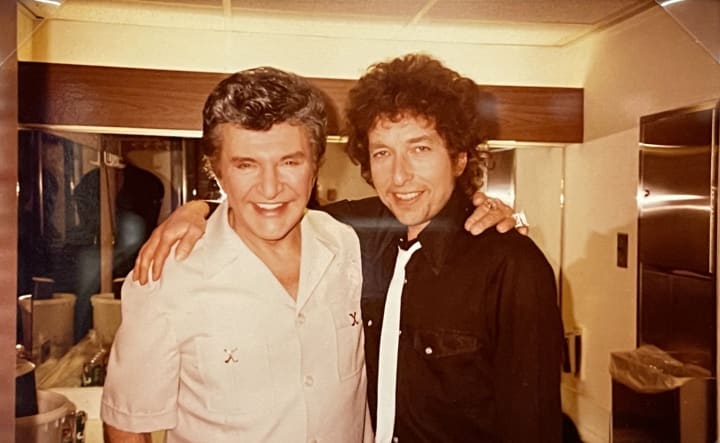 With a fresh namecheck from his old and respected friend, Rock and Roll Hall of Fame member Nina Simone, Liberace's name soon found its way into countless writings of lyricists around the world. From central America to Sweden and Germany and most especially in the USA, his name was repeated. It crossed as well into all genres, from artists as diverse as Billy Joel, Tupak Shakur and Dr. Dre, Tim McGraw and Lady Gaga. Music databases put the number of namechecks at over 1200, with at least 200 recorded and distributed versions.
Hip Hop and Liberace
Many artists indeed placed Liberace within the lyrical structure of their work. But no sector did as much for him as hip hop. Within the popular urban genre, Liberace was referenced over and over again for his over-the-top luxury lifestyle. Photos of Liberace in long fur coats by legendary celebrity fur designer Anna Nateece, coupled with massive diamonds on every finger dated from the early 1970's, and provoked an entire fashion phenomenon, harbinger of hip hop fashion.
He was first to arrive on stage in a luxury vehicle. This took place at the Riviera Hotel in Las Vegas in 1958. In the coming years, spectacular cars would deliver him routinely to the spotlight. The style is mirrored in the music videos of hip hop today.
Apart from lyrics, Ceelo Green licensed Liberace for his own 2013 seven-week residency at Planet Hollywood in Las Vegas, entitled, "Loberace." That same year he borrowed Liberace's crystal piano for the Ceelo video of the single "I Want You," filmed at Caesar's Palace in Las Vegas.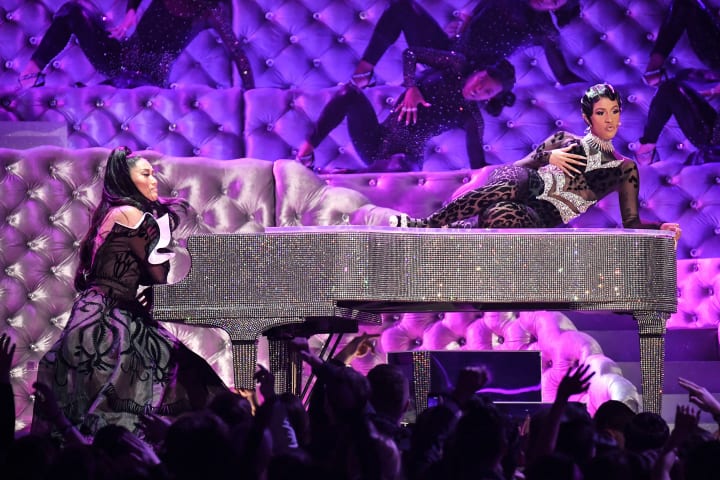 In 2019 hip hop newcomer Cardi B borrowed that same piano for her GRAMMY Awards performance with Chloe Flower. Chloe went on to serve on the board of directors of the Liberace Foundation.
And the hits keep coming.
About the Creator
Honorary Consul of Monaco, Chairman of the Liberace Foundation for the Performing and Creative Arts, 50 years in Vegas, Citizen of the world.
www.jonathanwarren.me
Reader insights
Be the first to share your insights about this piece.
Add your insights