'The High Note' Review—A Charming Musical Tale
No spoilers!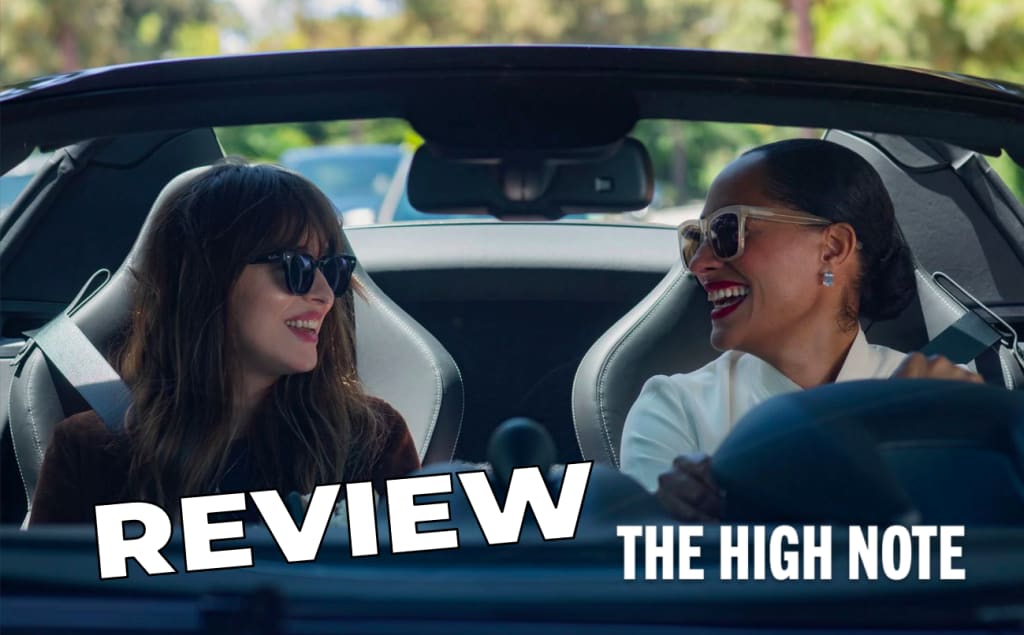 Dakota Johnson may be the only beautiful actress where you'll have a better time watching the films in which she has her clothes on.
From Focus Features and director Nisha Ganatra comes The High Note, a musical/romance/comedy/drama film about Maggie (Johnson), the assistant of world-famous musician Grace Davis (Tracee Ellis Ross), as she aspires to become a music producer. She eventually signs on David Cliff (Kelvin Harrison, Jr.), an up-and-coming musician with whom she strikes a bond.
This film is the latest in the series of movies skipping their planned theatrical releases and going straight to VOD. And this film will be just another mildly enjoyable film that you'll watch and be happy while watching it, but you won't remember it a year from now.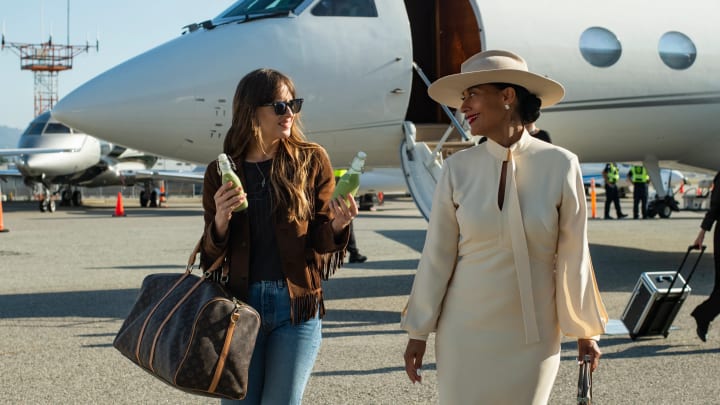 While this isn't a pitch-perfect movie, it is entertaining. The film tells a story about a woman who has a dream and is willing to do anything to make it happen. While this idea isn't unfamiliar, it's one that many of us, including me, can relate to (not the woman part, but everything else).
And this movie has a bunch of excellent elements thrown together in perfect harmony. The performances are amazing across the board. Johnson's performance is generally quite simple, but she disappears in her character, and it's easy to become so attached to this character as you want nothing but for her to succeed.
Ross is a stand-out in this film. She sells every part of her performance as this very complex character, and her mannerisms don't feel like acting; they feel real. Harrison gives a fantastic performance as usual, and he proves time and time again to be a magnificent actor. However, he's not just a great actor; he's a phenomenal singer in this film, and he may have a future in music as well.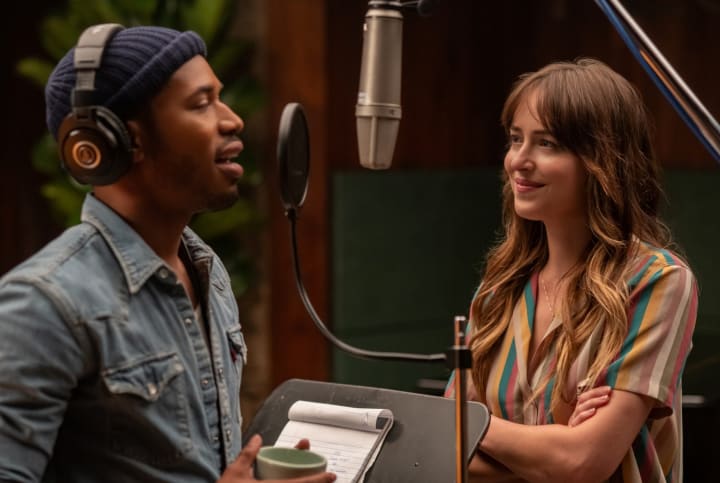 The music in this film is terrific. The soundtrack may not be as memorable as other recent musical films, but it's nice to listen to during the movie. However, where this movie faces issues is its screenplay, which is very familiar and sometimes feels remixed from other films. It hits many of the story beats that other films have, and it's not particularly unconventional in its storytelling as a result.
It can also be a bit difficult to define this film. While it's a drama, some have described it as a rom-com. And while these elements are present in the movie, this film is very light on jokes and light on romance. Part of the film's hard-to-define quality may also be attributed to its similarities to other films.
Half of this movie feels a bit like The Devil Wears Prada, and the other half feels like A Star Is Born. Because of this, it feels as if this is two different movies intercut with each other. The film also throws in a surprise towards the end, which was surprising but didn't feel developed very well and could have had a more satisfying resolution.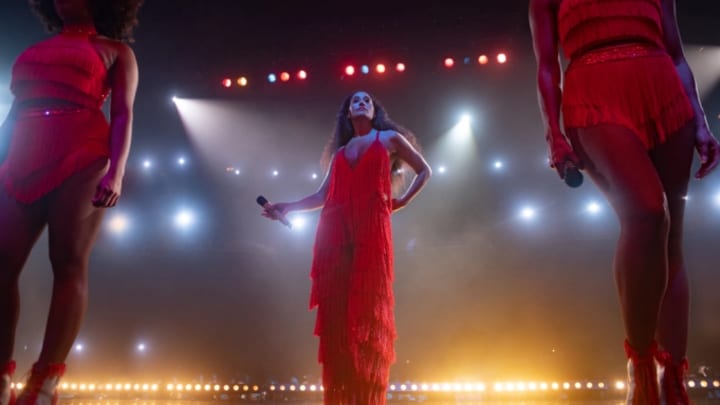 While there are parts of the film that feel rushed and other parts that feel a bit dragged out, the movie ties up most of its loose ends, and overall, this is a film that should make you smile. The beautiful music, the captivating characters, and a lighthearted tone make this charming musical tale an enjoyable watch.
It's almost a shame that this movie won't be sticking in your memory for very long, but if you decide to watch this film, you should be entertained, or at the very least, preoccupied for an hour and 53 minutes. While it's a forgettable film in the long run, this movie hits the right notes.
Grade: ★★★✬☆ [7/10, B-]
movie review
About the author
Film critic. Lover of Pixar, Harry Potter, Star Wars, Marvel, DC, Back to the Future, and Lord of the Rings.
For business inquiries: [email protected]
Reader insights
Be the first to share your insights about this piece.
Add your insights