The Ending of 'Viduthalai' Explained - Did Kumaresan Finally Arrest Perumal?
VIDUTHALAI PART-1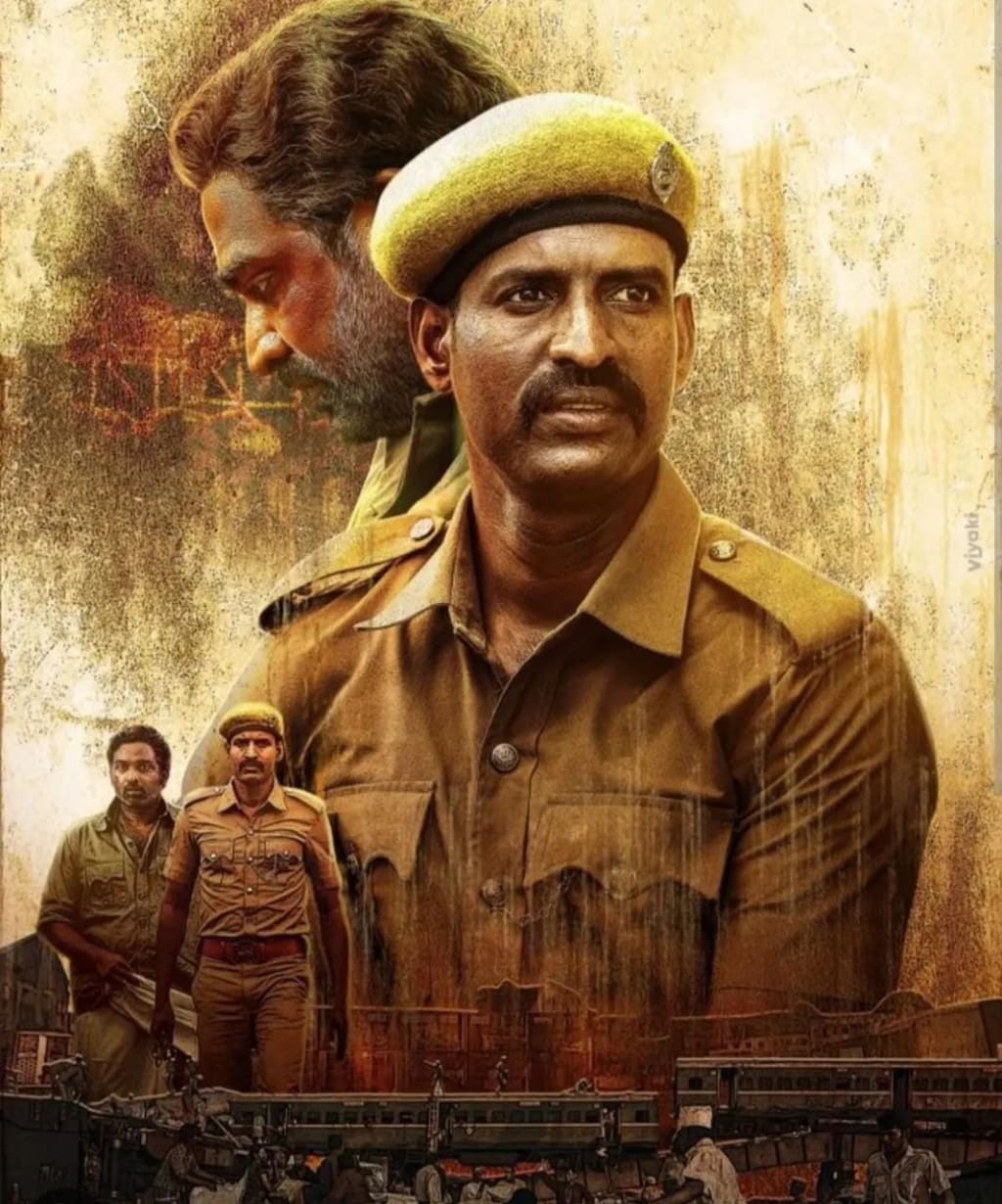 Viduthalai
In this blog, let's see about the ending of the Viduthalai (part-1) movie. In the last blog, I hope you all like the initial part of this movie, if not see it here (click). Now let's see the final part of this movie. No other operations are effective in arresting Perumal red-handed since "Makkal Padai" is ingrained in the village's local structure, and it is difficult to determine who supports "Makkal Padai" and who opposes them. The villagers are standing firm against the violent police force because they have only used torture tactics on the villagers thus far. Except for Kumaresan, none of them have been friendly to the locals because he believes it is his duty as a police constable to be good to everyone around him, and it is part of his obligation to remain loyal not only to the force but also to the people who need his support.
To tighten his hold over "Makkal Padai," the Chief Secretary appoints Sunil Menon as the new operation head of Operation Ghost, and believes what Kumaresan says about making friends with the villagers. Make them feel included and less fearful of the cops. This will allow them to gradually open up to the police and make them willing to offer information on Perumal.
Sunil is a harsh police officer, but he knows where his ruthlessness must end and where he must begin to be the kind of diplomatic gentleman who can finally benefit himself and his people. The police ultimately plan to apprehend the families of the top leaders of "Makkal Padai," and many of them will come out to bail out their family members. This information is relayed to Perumal's men, but it is ineffective because the police arrest the entire community, including the ladies. Tamilarasi, Kumaresan's love interest, is among the women's people. Tamilarasi further states that her uncle is a die-hard "Makkal Padai" supporter. Kumaresan is at a complete loss for words as to what to do next.
As all of the village's women and men, including Tamilarasi, are brought in for questioning, Kumaresan goes from pillar to post, hoping to set her free by informing them of Perumal's hiding place. He outperforms all orders and contacts Sunil Menon personally, who gives him back up. Kumaresan comes near to apprehending the main man, and they overcome obstacles to eventually apprehend Perumal. He is taken away, and so the story of why Perumal does what he does starts. Tamilarasi is also violently raped, but nothing of her is discovered after the interrogation.
Kumaresan's voice-over tells the viewers in the final shot of "Vidhuthalai" that he thinks things will become better for him from now on because he was the one who arrested Perumal. Destiny had other plans for him from now on. Kumaresan's major flaw till that point was that he always sought to be a nice person rather than working within the system to reform it. His absolute decency will only make his colleagues and bosses detest him even more. Will Kumaresan be able to withstand the tough world of law enforcement, where bureaucracy never works?
FINAL THOUGHTS:
Vetrimaaran never leaves any stone unturned when it comes to discussing socio-political stories in depth. Vetrimaaran makes sure to tell the audience a gut-wrenching story of a community, persecution, and how people fight back to gain what is rightfully theirs. Vetrimaaran's "Vidhuthalai," tells the plight of people from scheduled castes and tribes who are constantly pressured to give up their land. To ensure that this does not happen again, they have a hero who defends them and encourages them to fight back. When it comes to direction and narrative style, the director leaves nothing to chance.
The first 12-minute opening shot of the train catastrophe will stay with us for a long time because the slow unveiling of the devastation and the damage done to the people is horrifying to see. This artist's directing stands out because it is terrible to observe Kumaresan transform from a kind person to a desperate man, adding to the complexity of the film. The writing was a little choppy, which influenced the direction slightly. The soundtrack by Illaiyaraja has a chilling influence on the narrative as the story progresses from hopeful to know that things will not go as planned.
"Vidhuthalai" is another thought-provoking story about how the powerful exploit the oppressed in any way they can, hoping there will be no repercussions. There were no major twists and turns in the movie, just a straightforward tale of a man just discovering the downsides of being a member of the police force. This film needs and deserves your attention.
Thanks for reading. Hope you all like it.
Please like, share, and follow.
About the Creator
I really enjoy writing and I want to explore this universe more. I always dream about fantasy and creating stories in my world.
Reader insights
Be the first to share your insights about this piece.
Add your insights