The Early 2000's
A throwback my fellow millennials.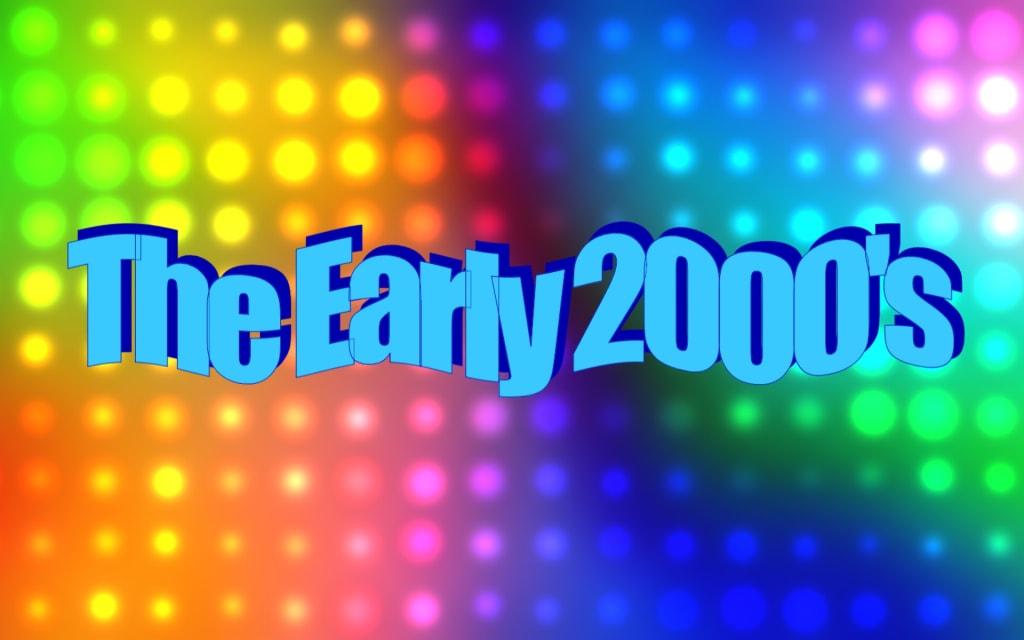 Ah, the early 2000's. It was a time of blinged-out hot pink Motorola Razr's, body glitter (a must-have for school dances and birthday parties), CD Walkmen's, and the introduction of the iPod Nano.
With our crimped hair or frosted tips, we would go through tragic heartbreaks like when Justin and Britney Spears broke up (I'm still getting over it). Usher's popular song Burn or U Got it Bad were the soundtracks to our love life.
On Friday nights, we were stoked every time our parents would take us to Blockbuster to rent some movies on VHS (or the new and strange DVDs) and get snacks for a movie night/sleepover with friends. We would change our MSN name to ~**~ LoOk LiKe ThIs ~**~ <3 <3 ~**~ WiTh RaNdOm SoNg LyRiCs ThAt DeScRiBeD oUr FeElInGs FoR tHaT dAy <3 <3 :) ;) <3 and add our Boo's name at the end. Taking webcam pictures, creating email addresses that now make us cringe and waiting for the latest Harry Potter book to come out.
We had to deal with the pressure of picking your top 5 friends for our MySpace account. When we started doing our projects on computers, we wrote them out on Microsoft Word, using the sweet, sweet Word Art to make every single title page we ever made, and they looked awesome. We were the first generation to create a Facebook account and have poking wars on Facebook and learning life lessons from Paris Hilton and Nicole Richie when watching The Simple Life.
To me, one of the greatest things to come out of this era was (and still is) the music. Featuring classics like Ms. New Booty by Bubba Sparxxx, In Da Club by 50 Cent, Snap Yo Fingers by Litte John, Lose Control by Missy Elliot, X Gon' Give it to Ya by DMX, Boulevard of Broken Dreams by Greenday, Sugar, We're Goin' Down by Fall Out Boy, and many others. We played them over and over again, memorizing the words and making up sweet dance routines. No? Just me and my friends? Okay...
As time passed and we got older, it was as if these songs just faded away. The memory of them temporarily finding their way into our millennial hearts for just a moment when we hear a Pop2K throwback on the radio. Reminding us of the fun times that were shared, and how awkward our pre-teen selves were, thinking we were the best things to walk this earth.
During the COVID lockdowns, we often found ourselves bored in the house, in the house bored. So to pass the time, many of us went to TikTok. Some to watch the videos, others to go viral and show up on the For You page.
Because of all the time I spent on TikTok, I found something that can bring us back to the good old days, while also turning you into a beginner mash-up DJ! Not to sound dramatic - okay, maybe a little - this TikTok is da bomb!
With this website, we get to mash-up some of those classics from the beginning of the 21st century! Music has a massive impact on our moods; it can uplift us when we are down, relax us, and hype us up for a workout. It soothes the soul.
So without further adieu, I give to you, www.themagicipod.com.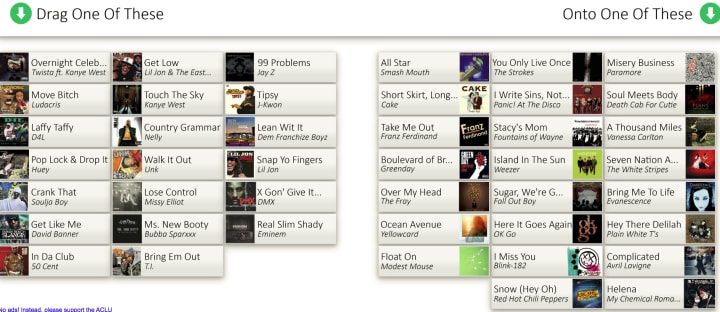 This website doesn't have too many songs, but the ones that are there are gold. To mash-up the two songs of your choosing, click the song on the left, drag it over to one of the highlighted songs on the right-hand side, and enjoy. If you like the mix that you just created, you can download it to your computer! You're welcome.
This whole article might make me sound old, but I don't care. This website is a great way to pass the time while remembering the good old days.
Enjoy.
humanity
Writer and lover of food, animals, the paranormal, true crime and much, much more.
Instagram: my.instasam
Receive stories by Samantha Weathers in

your feed