The catman part II
Peter Criss under the spotlight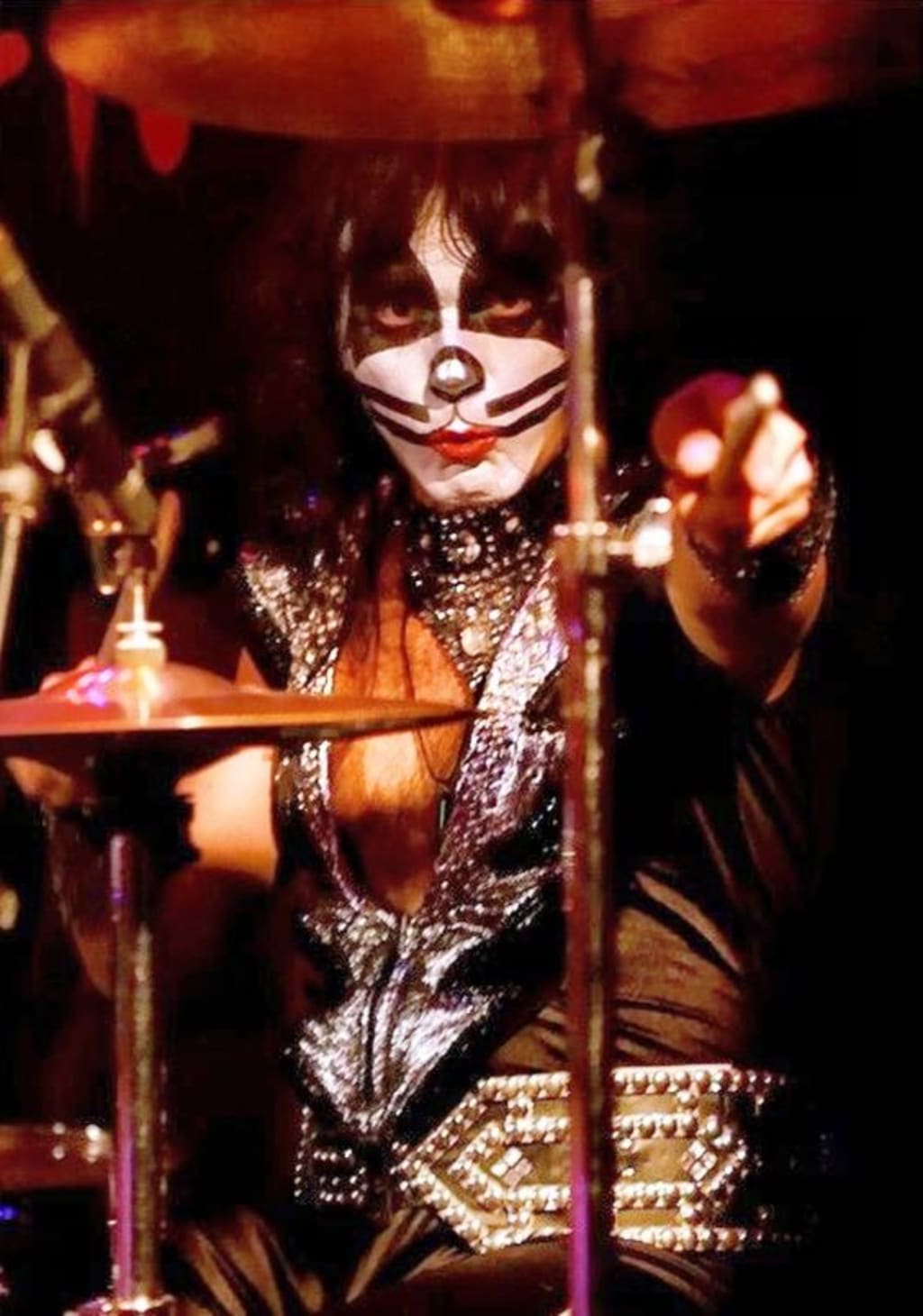 Peter
When Kiss sat down to record their first album, things went on smoothly for Peter, Gene, Ace and Paul. I heard on an interview that the recording session was a piece of cake. They had been playing the same 10 songs for nearly a year. All they did was some voice overdubs, a couple of layered guitars and the record was done.
Even though Hard Rock is not the style he was inclined to play, Peter did a wonderful job setting the groove and providing the heartbeat of a rock and roll band. I could spend more than a few lines on how they developed their stage personas and make up, but I think it would be a wonderful subject for another article.
They recorded two more albums in a short period of time "Hotter than hell" and "Dressed to kill." Paul Stanley and the rest of the band didn't feel that their studio sound was up to par with their live shows. Their albums were low on sales and their record label was surely not happy by their return on investment.
"What if we could bring the Kiss concert experience to their homes? Let's record a live album." Producer Eddie Kramer sat down with the material and started to put together what became their breakthrough album.
The member became aware that a Kiss live show does not translate well to a live recording. All the jumping and running make their voices sound not even, sometimes they sing really close to the microphone, others a bit further away. A wrong note here and there in the heat of the moment does not make any difference in concert, in a live recording, it does.
When producer Eddie Kramer studied the material, he noticed Peter does such a wonderful job that for the live recording there was no need for dubbing any of the drum tracks. They dubbed guitars, voices, bass licks, etc., but not a single drum roll. What you hear on "Alive I" in what Peter played.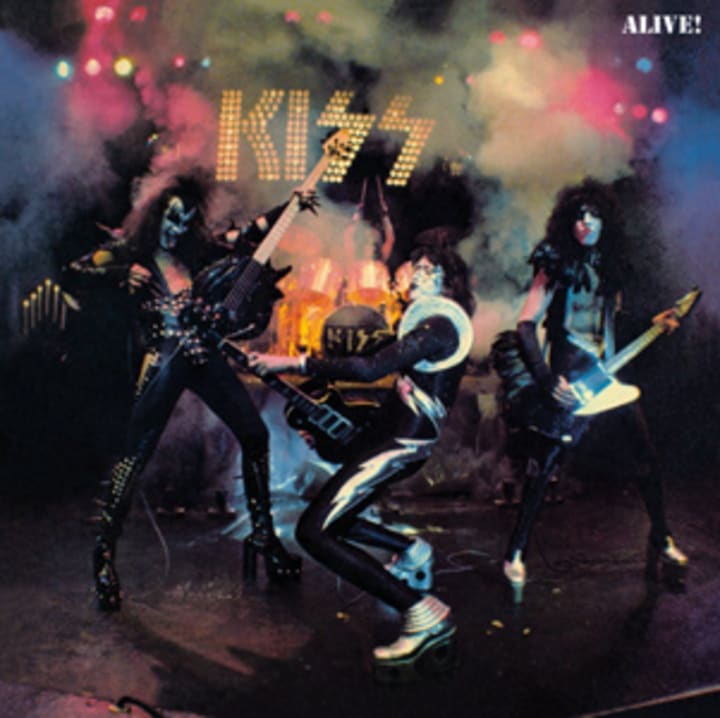 "Yes we enhanced, not to hide anything, not to fool anyone, but who wanted to hear a mistake played repeated endlessly? Who wants to hear an out-of-tune guitar? For what? Authenticity?" says Paul Stanley in his book: Face the music: A life exposed.
Sales went up the roof and cash started to flow in a way that they've never seen before. In an interview Lydia Criss (Peter's first wife) said:
"I remember coming back from work and when I opened the apartment door, the whole living room was filled with huge boxes. There was no place to sit, not even to walk, our living room was clogged. I said to Peter:
"What is this." Peter with a huge smile on his face replied:
"This is a present from Gene, we made it dear, Alive I is up the charts!" After screams of joy and jumping around in the little space left for us to move I said:
"Peter, let's open all this."
"We can't dear, there's no use."
"What you mean, I don't get it." I was baffled by Peter's tone.
"Lydia dear, inside this boxes there's the biggest hi-fidelity stereo system money can buy.
We need to get a bigger place just to set this up."
Peter wasn't the greatest drummer, but he held his own in the early days. His input was pivotal to the overall sound of the band, either live or in studio. He had some issues on their 'Destroyer" album. For this new recording they booked Bob Ezrin as their producer and what came from that session, changed their approach to music and life overall.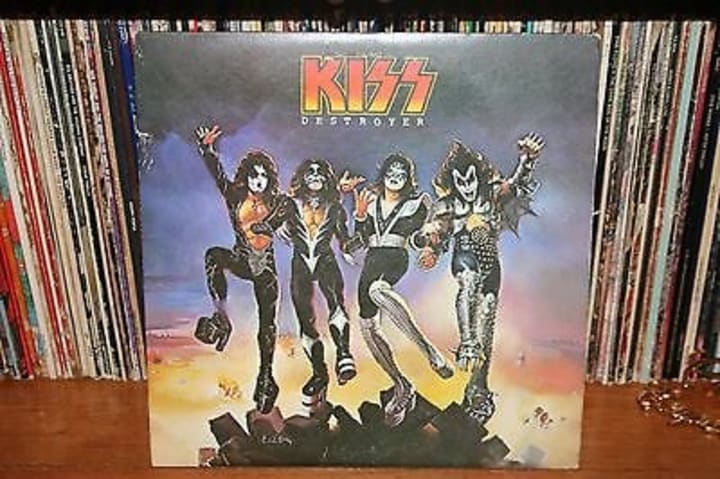 Bob Ezrin was an accomplished musician, he pushed the band to become better at their instruments and arrangements, pushed the band to new heights, their sound became fuller, bigger. It was like the Kiss we knew on steroids. Peter was the one who suffered the most, Bob Ezrin pushed him to do more than "Just enough" and take his drumming to another level.
Peter and Ace said that they never wanted to work with him again even though 'Destroyer" had great success. It was a really stressful situation in and out of the studio and it definitely took a toll on both musicians.
If it wasn't for Bob Ezrin, there never would have been "Beth."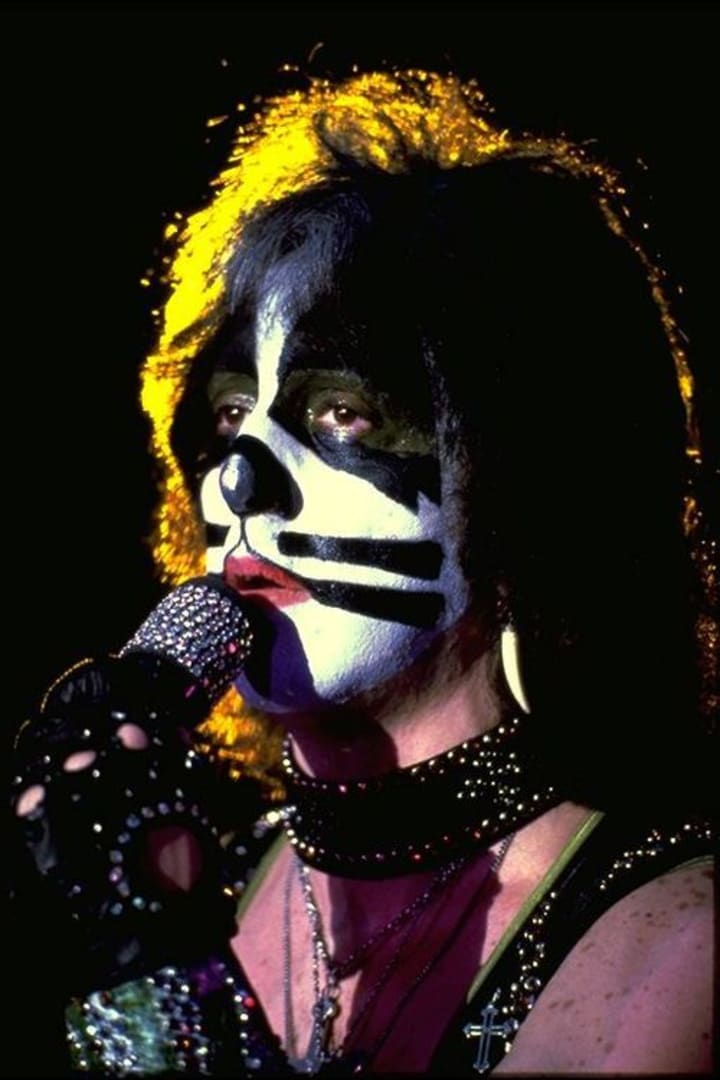 "Beth" is a song composed by Peter Criss with the help and expertise of Bob Ezrin. 'Beth" became a huge success as a single, reaching number 7 in the Billboard's Top 100 in 1976. The one of two only two gold selling singles of the band. There's still a heated debate on who and how "Beth" was composed. Peter sang this old song of his to Gene and Paul, neither one of them thought that it was memorable, "Sing it to Bob, maybe he can see something there." It was not a typical Kiss song, "Beth" is a ballad, an intimate tune with lush harmonies ready to melt hearts at will.
Bob Ezrin enhanced the melody, added orchestration and created the right setting for Peter to take the spotlight. For the recording session of the song, Peter was the only Kiss member in the studio, it was his moment to shine. It was a stalk departure of their usual hard rock oriented sound.
Despite the humongous success of "Destroyer" and "Beth", the band decided to go back to Eddie Kramer and work on their next album "Rock and Roll over." All the money coming down from 'Alive I" and "Destroyer" pushed Peter in a downward spiral where fame and substances altered his understanding of reality.
End of part II