The Bobby Shmurda Effect
Will Tay-K be the next Bobby Shmurda?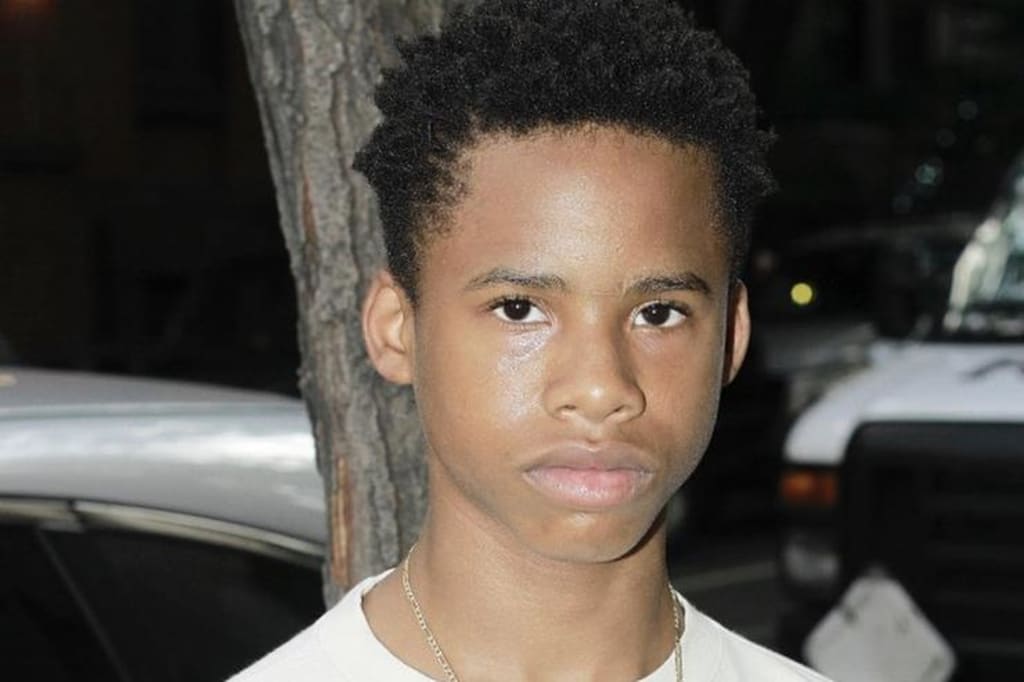 Meet Tay-K, one of Hip-Hop's newcomers.
At just 17 years old, rapper Tay K has achieved notoriety in what seems like the blink of an eye. When he took off his ankle bracelet and dashed from the cops while on house arrest to film his video for "The Race," hip-hop rejoiced.
He hardly flinched at the prospect of getting caught. Even though he had a murder charge against him, he nonchalantly dismissed the judicial system saying "fuck a case, bitch I did the race." It was this transparency and edginess that made him captivating from the start.
But the line between street antics and typical rap braggadocio is blurred when it comes to Tay K. Because even though your favorite rapper might brag about their ties to the streets, a good deal of this talk is just hyperbole. People seem to forget that this is all entertainment.
However when it comes to Tay K, both worlds are intertwined. So much so that when he's telling you about how he loves his "choppa" on "I love my Choppa" ft. Rich the Kid, it doesn't feel like an exaggeration.
Nonetheless, while artists like Lil Yachty were rallying behind him and pushing him to first place, his life has been catching up to him. The finish line might be in a prison cell, or in a casket. Hopefully for him and for Hip-Hop, neither one is the case.
And we all know what "innocent until proven guilty" means for black people in this country. Actually, it's virtually nonexistent. It's more like guilty until proven innocent.
Courts haven't been able to convict him of their previous charge. He was being tried as an adult on the last one; but he now has a second charge against him because he may be affiliated with a murder. Hard time would be an understatement if he gets locked up.
In retrospect, hip hop has seen predicaments like this unfold before. We all celebrated Bobby Shmurda and his hit "Hot N*gga." Yet just like we're seeing with Tay-K, when the line between a former life and entertainment is smudged like wet paint, it becomes hard to tell what's real and what's fiction.
In in an instant it can feel like what was once huge potential, is now a story of what could've been. Bobby Shmurda could've been much bigger than a one hit wonder. Unfortunately for Shmurda, Epic/Sony Records deserted him. He was the gun slinging, misguided hot gangster they needed him to be to market him. And then he was no more.
This marketing strategy is no different from many other labels. People get caught up in individualism; they want to blame merely the artists for the messages they produce and the images they portray. We should hold artists accountable, but to a certain degree.
Always keep in mind: there are institutions creating a demand for these kinds of artists. They're answering that demand with supply. And believe me, there's more than enough supply.
The criminal black person is an archetype that many artists can't conform to. Before Drake dominated rap and pop, he was overly characterized as soft just because he wasn't rapping about shooting people. No one except Lil Wayne was willing to sign him; which says a lot about the industry considering how much of a mega-star Drake is today.
Tay K is no different. Many of these labels have demonstrated that they're not interested in pushing the culture forward; they exist merely to profit from it. He's exactly the kind of artist labels want to market, because he comes with no strings attached. If he fails, 916 % Entertainment will dissociate themselves from him. Then they'll seek out another Tay-K.
Thus, the cycle continues.
If Tay K doesn't want to become Bobby Shmurda 2.0, he needs to make some serious adjustments. He needs to move fast like when he made "The Race." Otherwise we'll all be looking back at a dream deferred.
Reader insights
Be the first to share your insights about this piece.
Add your insights