The Best Artists to Calm You Down
Music for Your Happy, Peaceful Mind...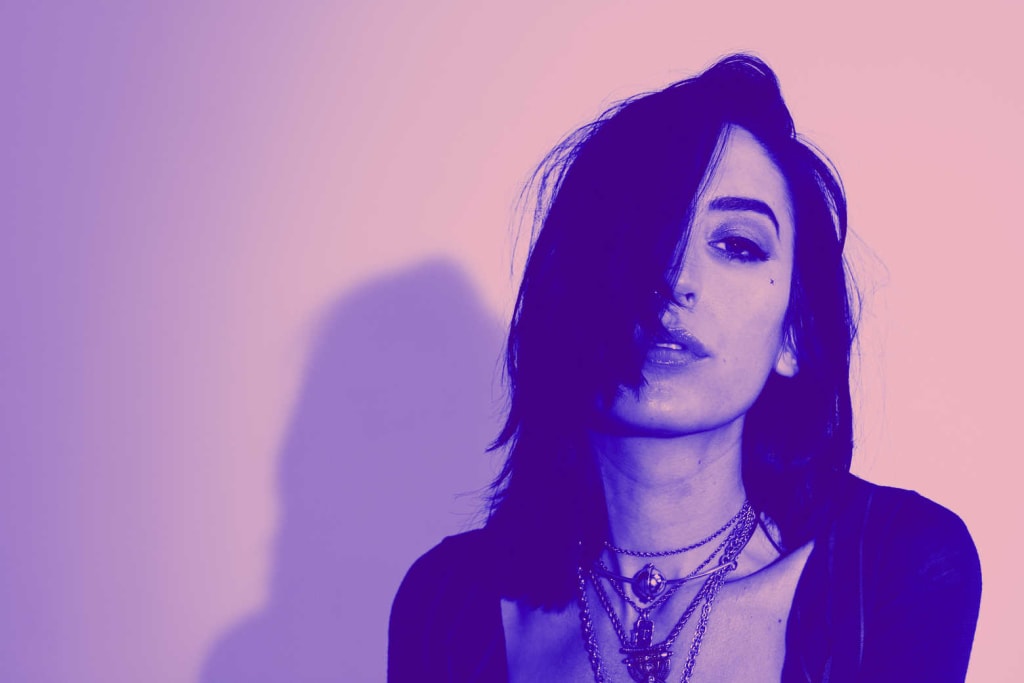 Music is amazing, isn't it? It can be sexy, angry, emotive, calming… It can make you feel all types of way. Make you relate to the artist, bring you back to certain times in your life, make you remember (sometimes fondly and sometimes not) certain people.
For me, music has been with me all through my life; it is the core of my very being. It's weird how when I'm feeling a certain way I can only listen to certain things. As someone that suffers from a wide range of anxieties and worries on a day-to-day basis, one of the things I frequently need is to be calmed down. For me, I use a combination of chillstep and very ambient future bass. I love anything that has gentle saw waves and a slow happy, summery sound.
Hushed or softer vocals, more percussive drums, and gentler instrumentation than usual. If any of you reading this subscribe to the ever-popular Spotify playlist 'Brain Food,' that is what I'm talking about in some respects.
Here are some of my favourite artists to listen to when I need to feel calm and relaxed.
I am absolutely obsessed with this girl at the moment. Her new album tackles things like depression and anxiety in a poetic and beautiful way that you can't help but fall in love with. Her voice is soft, her production style entirely unique and hypnotic. I discovered Elohim toward the end of 2016 and have slowly but surely fallen more in love with her sound. Her new album is my go to whenever I'm feeling a bit stressed, if I'm taking public transport, whilst working the dogs in the sun, chilling at home and doing yoga. She has a way of drawing you in that is unparalleled.
Mija started out her musical journey with OWSLA and you would be forgiven for thinking of her as the green haired girl that plays very heavy bass music alongside the likes of Skrillex. However, Mija has recently emerged with an entirely new musical image in her new EP How To Measure The Distance Between Lovers, completely written and produced by her, including lending her own vocals and keys; playing some of the tracks we see a completely different side to her and it is AMAZING. This EP is one of the most emotive, calming, and relaxing musical journeys I have ever been on. My personal favourite is "5am in Paris," an instrumental piece. Mija's own vocal is, much like Elohim's, soft and gentle. Her lyrics are to die for, painful, intricate stories being told over the top of beautiful melodies and a mixture of foley and percussion.
Couros is my latest musical discovery. I always know something is going to be good when my other half sends me a message out of nowhere while he is on tour saying, "YOU NEED TO LISTEN TO THIS SONG, THIS IS THE MOST YOU SONG EVER," and he was right. Couros reminds me of a more relaxed Flume. The intricate production and daring sound choices are what is so reminiscent of the Australian producer, except Couros is from Hackney, London (where I live) which instantly makes him even cooler in my books. He maintains a chilled and calming style throughout his tracks. I can't get enough of this guy's music right now. Gimme those heart eyes emojis…
I know I've talked about them before, at great length, and I manage to get one of their tracks into pretty much every mix I do even if the style is completely off topic. I really do LOVE Louis The Child. At the forefront of the future bass movement (amen), they continue to blow my mind every time they release new music. The reason they are on this list is because their music is just… so… HAPPY. You can't NOT feel good listening to it, it is everything you want from music, it will make you feel like you've done the most incredible things in the world even when you haven't done jack shit that day. Listen to Louis The Child if you are sad or stressed or angry, or happy and you want to be even more happy.
She seemed to come out of nowhere a couple of years ago, and has been slowly but surely building momentum. This girl knows how to throw down; her DJ sets are influenced heavily by bass music and she definitely knows how to party, but in contrast, her own music is delicate and chill—female vocals and melodic tracks that will hypnotise you. I am absolutely in love with her style and vibe, and expect big things from her.
About the Creator
Born and Bred Londoner, Mother to baby Roman and my two pooches, Plant Eater, Yoga and Aerial Teacher + Learner, Music Maker... was once in Game Of Thrones, was once a Penthouse Pet, used to win awards for getting naked.
Reader insights
Be the first to share your insights about this piece.
Add your insights