The Beaches 'The Professional' - Review
Canadian alt-rockers The Beaches have just released their latest. What do you think they have in store for us?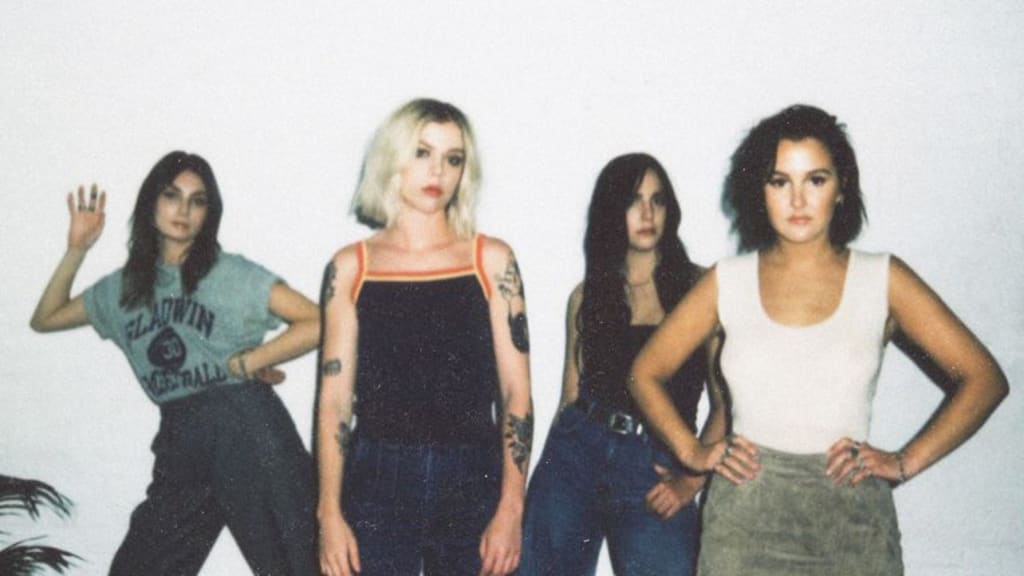 The Beaches living up to the EP's name: (left to right) Leandra Earl, Eliza Enman-McDaniel, Jordan Miller, Kylie Miller
If the name The Beaches does not ring a bell for you, it's time to take some notes. This group of young adults from the tattered suburbs of Ontario have been breaking necks worldwide with their sprightly alternative rock n' roll since their 2017 debut LP Late Show. The group's dusty shoe laces reach back much further than that, though, being active local favorites since 2013. Consisting of vocalist/bassist Jordan Miller, guitarist Kylie Miller, guitarist/keyboardist Leandra Earl, and drummer Eliza Enman-McDaniel, The Beaches have been dropping hits and famous jaws (including that of Sir Elton John) like it's going out of style. And with their May 2019 EP release The Professional, I can assure you, it's not.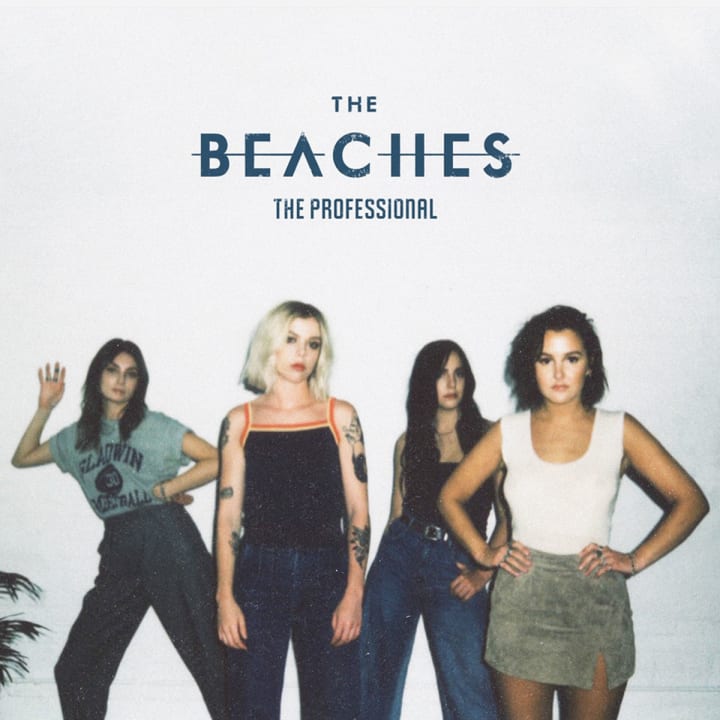 The disc opens with the pastel tinted glow of "Desdemona," a four-on-the-floor future dancefloor essential. The track's chilling melody and tight harmonies sound as if it would be at home on Blondie's 1978 LP Parallel Lines, but lead vocalist Jordan Miller's spectral delivery on the verses and explosive heights on the choruses create an identity all their own. Eliza Enman-McDaniel's drumming rollicks between a faint midnight heartbeat, and a cowbell and hi-hat merry-go-round that would leave titans like Roger Taylor feeling the pressure. As track 1 turns to 2, The Beaches take us downtown on an overcast day adventure of sinking whiskey and taking long drags from your last few cigarettes. "Fascination" found success on the radio before the release of the EP, and harkens back to late '70s pop punk singles that one would expect from The Buzzcocks. The quick pace of the song does not leave any hooks neglected, as the track crescendos into an after-school singalong that would drown out even a squadron of police sirens attempting to address a city-wide noise violation.
The latest single from the EP, "Snake Tongue" switches up the mood with Eliza Enman-McDaniel's acoustic drums being temporarily switched out for some more electronic sounding samples. Guitarists Kylie Miller and Leandra Earl slither in with some simple downstroke chords and some ambient high-gain background sounds. What is perhaps most compelling about this song is that it is one of those songs that defines a generation. We heard Bon Jovi do it in 1986 for the blue collar lovers with "Livin' On A Prayer," and we hear The Beaches do it here with a voice for the objectified and disrespected young women of the 2010s. Many of my friends I have spoken to about this track have found so much to identify within the lyrics, and are elated that something much grander is being done to address this issue beyond an extensive social media "block" list. I could not imagine any better accomplishment as an artist, and The Beaches deserve every bit of it.
The group takes us back to the smoky red-tinted dancefloor on track 4 "Want What You Got" with a white-knuckle punch from the drums, and steamy riffs from Kylie Miller and Leandra Earl. Jordan Miller's bass playing is so tasty with the groove that this listener's head can't keep from bobbing along to it each time I listen. Jordan's vocals on this track are delivered with such an apathetic and stoic feel, but she somehow still manages to create an identity and persona with it that would take years of refining for any other modern vocalist to pull off. The band is at it again with putting some lyrics to a generation's psyche, only this time the themes are less about dick pics and harassment, and put more emphasis on envy and comparing ourselves to what we see in the media. Lines about gym memberships, small waists, apartments, and boyfriends all capture something that feels completely modern, but timeless at the same time.
The EP's closer "Lame" opens with what I'm told is shrieking from guitarist/keyboardist Leandra Earl. Perhaps we can see Leandra winning a "best scream of 2019" award in a metal music/horror publication later this year? The group comes in with another gang singalong similar to what we heard earlier in "Fascination," but this time in a little more laid back way that is illustrative of their garage rock roots. The riffs from Kylie and Leandra give the track a retro strut, and sound like they could be included in the Rolling Stones' discography (whom the group will be opening for in Ontario later this year). The hook and lyrics of the track are playful and complete ear worms, and we are again blessed by Leandra Earl's shrieking to close off not only the song, but the EP. Personally, I think they knew Leandra's screams were the only way to end this chapter right.
The Beaches' EP The Professional communicates a lot of things explicitly and implicitly. What you don't hear here is rocker women trying to act like rocker men. You don't hear tired clichés or kitschy gimmicks. What you hear are real people talking about the real world we all experience. It explains the feelings that teens and young adults have known for generations, and it explains the new obstacles that get overlooked by the rest of our culture. What you hear is the sounds of the downtown metro, the basement dive bars, the string lit bedrooms and the piece of junk cars. There's no denying that The Beaches have created five jovial and catchy songs with their own unique identities. It has also become perfectly clear though that The Beaches have been one of the few modern artists to give a voice to a new generation, a new school of thought, and a new social rhetoric. The group has all the right influences from the past, but they do not shy away from opening the garage door to the street lit future.