The 8 Best Mainstream Emo Bands Of All Time
Admit it, you still have those MySpace pictures on a drive somewhere.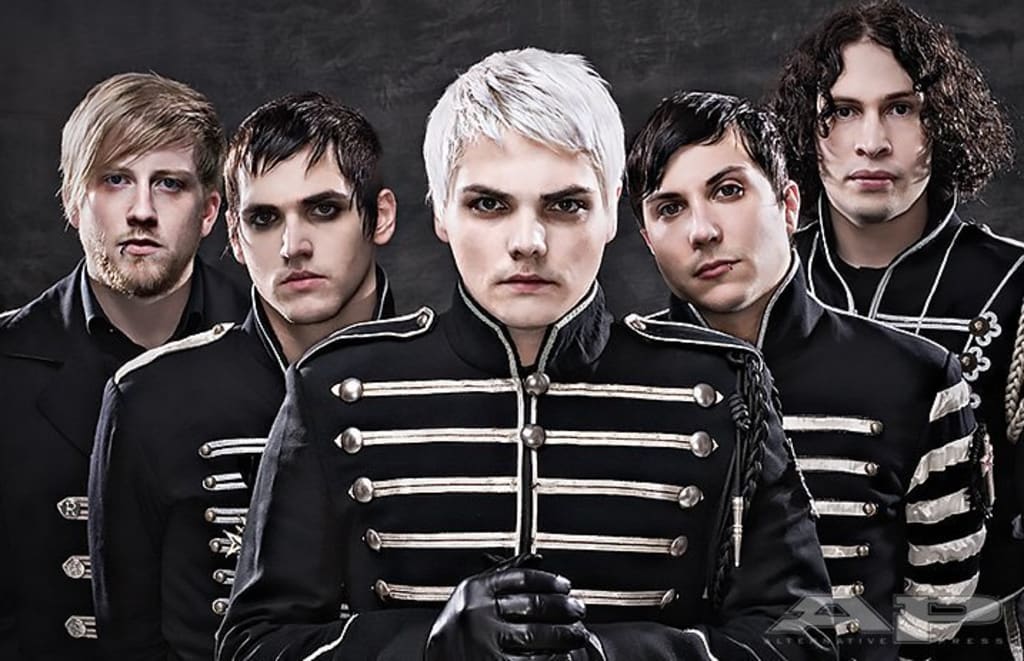 My Chemical Romance
Emo is easily one of the most misunderstood genres in recent music history. Mostly belonging to the Millennial generation, the genre of music exploded in the early 2000s with its uniquely emotional driven lyrics and heavy sound. The genre wasn't shy about exploring heavy themes such as romance, suicide, heartbreak, addiction, insecurity, and intrusive thoughts.
The scene had a lot of bands over the years and has since received a lot of scrutiny for its exploitation and abuse of younger fans, but that doesn't dismiss the way the genre affected a whole generation of teens and young adults in a society that seemed to be leaving them behind. The term "emo" has become synonymous with physical traits like eyeliner, nail polish, spiked belts and jewelry, self-harm, and pre-Bieber era haircuts, the genre itself can actually be closely compared to emotional poetry.
With that aside, there were very few emo-rock/punk bands that hit mainstream success and maintained it. With this list, we'll focus on the 8 best emo bands that achieved mainstream success. While all of these bands might not have maintained the success they achieved in the 2000s, their lasting impact on the genre's history is another thing we are focusing on.
Come with me down memory lane, eh? Come on, we know those MySpace pictures are still on your computer somewhere.
8. Dashboard Confessional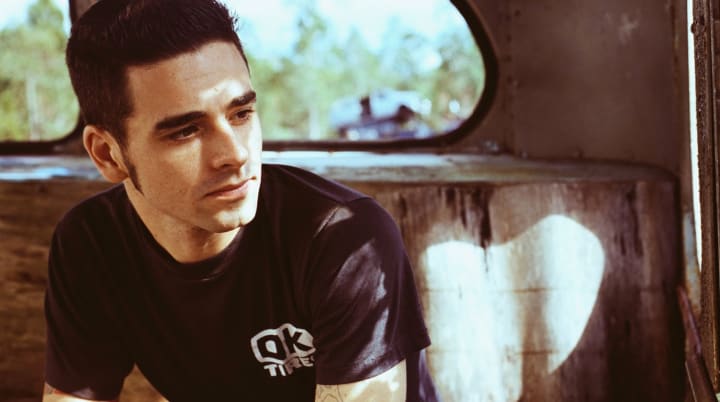 Formed in 1999, Dashboard Confessional rose to be one of the staple names present in the emo scene. Chris Carrabba started Dashboard Confessional as a solo project away from the band Further Seems Forever, and he went on to release two albums and perform on MTV Unplugged in 2002. The band achieved bigger mainstream success with the 2003 release of A Mark, a Mission, a Brand, a Scar. In 2004, the band recorded a the song "Vindicated" for the Sony Pictures blockbuster, Spider-Man 2. The band touched on Hollywood again in 2009 when they were featured in Jennifer's Body.
Dashboard Confessional has gone on to achieve consistent mainstream success and celebrated their 20-year anniversary in 2019. To mark the anniversary, the band announced a tour and a greatest hits album. Ultimately, the tour was cut short due to the COVID-19 pandemic.
7. Panic! At The Disco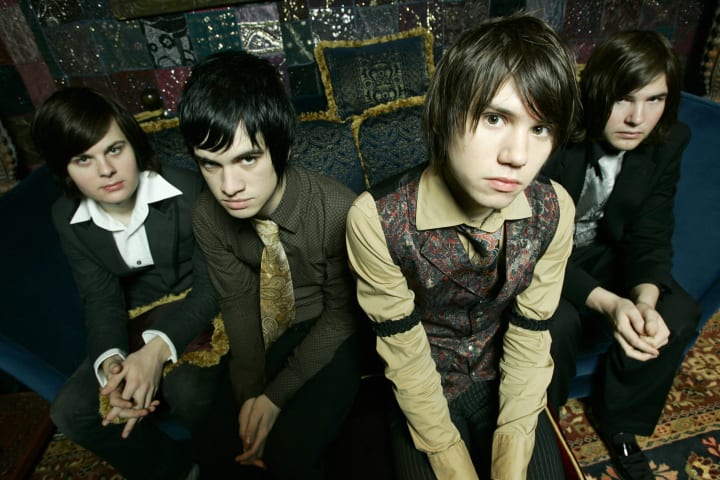 Despite the longstanding mainstream-pop success of Panic!, we can't forget their skinny jean roots back in the mid-2000s. Formed in Las Vegas back in 2004, Panic! At The Disco hit the scene with the song "I Write Sins Not Tragedies" and the group seemingly never looked back. After the release of A Fever You Can't Sweat Out, the band went on to receive Grammy and American Music Award nominations, as well as being nominated as an MTV "Best New Artist" in 2006. Did I mention they were basically discovered by Fall Out Boy bassist, Pete Wentz?
Panic! has since become a solo act with lead singer (and only remaining original member) Brendon Urie as he's lead the band's namesake into the mainstream pop realm. He was even featured in the soundtrack for Frozen II with the song "Into the Unknown." Urie publicly came out as pansexual in 2018 and has advocated for LGBTQ+ equality, as well as mental health. Along with coming out, he has revealed that he has ADHD and hopes being open about his struggles will help other people.
6. Thirty Seconds to Mars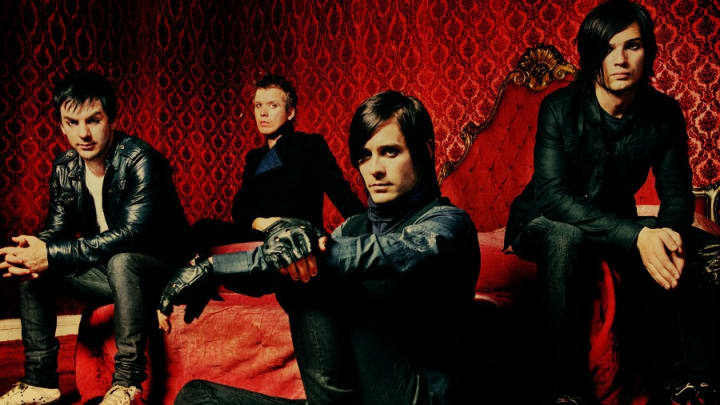 Even though Thirty Seconds to Mars didn't remain in the emo realm, we can't deny the mark the group made on the genre back in the mid-2000s. With their 2005 release of the album A Beautiful Lie, Jared Leto led the band right into mainstream success with songs like "The Kill," "From Yesterday," "Attack," and "A Beautiful Lie." The band was a staple on MTV and Fuse, toured with bands like Audioslave and The Used, and continued to ride the success of A Beautiful Lie into the year 2008. Emo fans all over were waiting for what was coming next.
Following their breakout success, Thirty Seconds to Mars went on to get sued by their record label EMI, tour the globe, and release three more albums. All while lead singer Jared Leto continued to act - leading up to winning an Oscar in 2014 for Dallas Buyers Club. Unfortunately, the band didn't keep their emo-rock sound over the years and has explored genres such as pop, alternative, and EDM. As of 2022, the band is just a two-man show with members Tomo Miličević and Matt Wachter leaving the band for other opportunities.
5. Death Cab for Cutie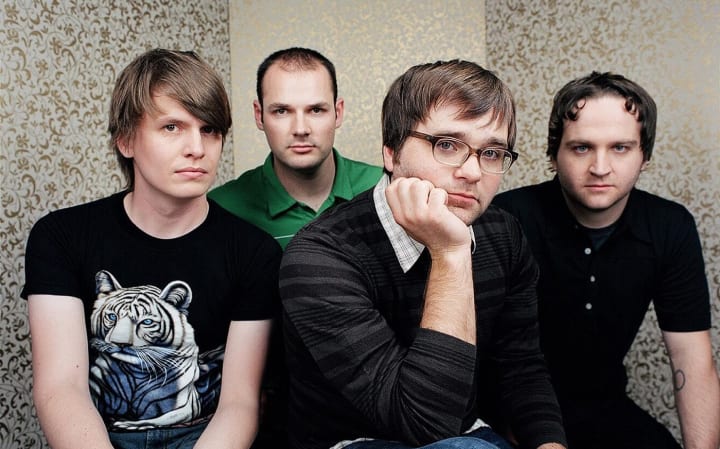 Death Cab for Cutie is another band that started as a solo project. Starting as the guitarist for the band Pinwheel, frontman Ben Gibbard began performing under the Death Cab moniker in 1997 just before becoming a part of the indie band, The Postal Service, in 2001. The band released their debut album, Something About Airplanes, back in 1998 and everything seemed to go up from there, leading up to their 2005 mainstream hit, Plans.
The album went platinum in 2008 and even earned them a Grammy nomination for Best Alternative Music Album. Death Cab for Cutie remained to be more of an underground pleasure for the emo scene and has remained on the scene ever since. The latest release, The Blue EP, hit back in 2019.
4. Paramore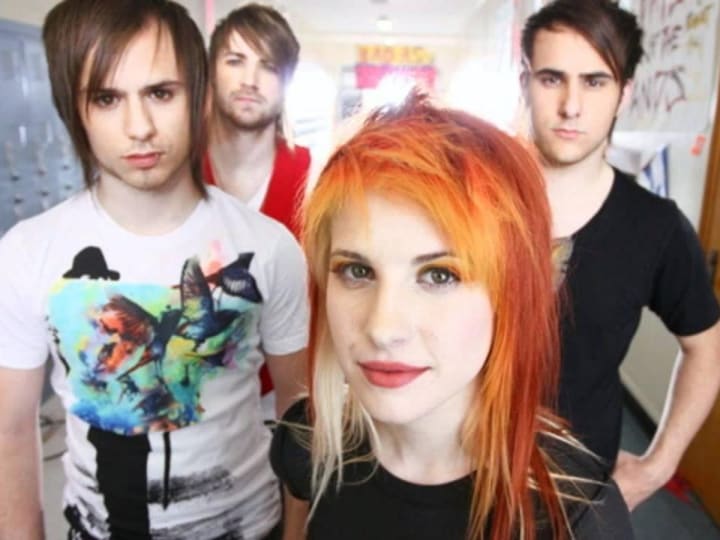 Being one of the only emo bands with a female lead back in the early 2000s, Paramore was an instant hit. With 2007 breakout singles like "Crushcrushcrush," "That's What You Get," and "Misery Business," the band from Tennessee skyrocketed and the band was voted the best band of 2007 in Alternative Press magazine. They were even nominated for "Best New Artist" at the Grammys in 2008, but lost to the late Amy Winehouse.
Paramore went on to tour with bands like Jimmy Eat World and New Found Glory, and made several appearances on the Vans Warped Tour. Unlike many other bands of the era, Paramore is still making music with more than one original member! Lead singer Hayley Williams announced that the band was in the studio for their sixth studio album in January 2022 and was excited to release more "guitar heavy" music.
3. Fall Out Boy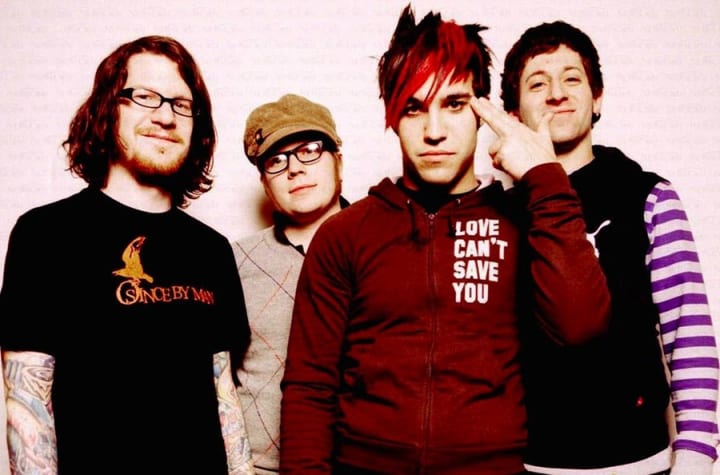 This emo-punk band from Illinois formed in 2001, but didn't fully hit the mainstream until 2005 with their album, From Under the Cork Tree. Fall Out Boy was launched into the stratosphere with singles like "Dance, Dance" and "Sugar, We're Going Down." With the band's first Top 10 album, they really only had one way to go and they hit mainstream success again in 2007 with their album Infinity on High. In addition to achieving even higher success, the band started exploring different genres with producers such as Babyface and Jay-Z.
Fall Out Boy has gone on to be successful even into present day. Over the years they've collaborated with artists such as Demi Lovato, John Mayer, Steve Aoki, Lupe Fiasco, and Wiz Khalifa. They have toured with artists from just about every genre and even were featured on the soundtrack for the Disney animated film, Big Hero 6. Whether their original fans think they've sold out or not, Fall Out Boy has proven they're a force to be reckoned with and the way they've overcome demons such as addiction and self harm is inspirational.
2. AFI
AFI was an integral part of the emo-punk scene of the early to mid 2000s. With their albums Sing the Sorrow and DecemberUnderground, the band was a homerun with networks like MTV and Fuse - especially after they signed with a mainstream label. The band formed all the way back in 1991 and was a staple with indie punk label, Nitro Records. When they signed with Dreamworks Records in 2002, AFI was able to explore more mainstream success (all while blowing up the idea of "goth-punk") with singles like "The Leaving Song Pt. 2" and "Girls Not Grey." They even were featured on the MTV Icon show for The Cure where they covered "Just Like Heaven" and took home their first MTV VMA. After signing with Interscope Records, the band's success got even bigger in 2006 with singles like "Miss Murder" and "Love Like Winter."
AFI's ever evolving music has led to a lot of changes within their fanbase, but the success has always seemed to follow them wherever they go. The fingerprint they left on the emo scene is undeniable and it's no surprise that they've been chosen to play at festivals such as Vans Warped Tour, Riot Fest, and the upcoming 2022 When We Were Young festival in Las Vegas. Not to mention the way frontman Davey Havok was unashamed to express himself in terms of makeup, nail polish, and a more feminine persona over the years. It was something that broke barriers and opened the doors for future bands in terms of physical appearance.
1. My Chemical Romance
There is no way you can talk about the emo scene without talking about My Chemical Romance. Just after witnessing the September 11 attacks in 2001, Cartoon Network intern Gerard Way formed the band in New Jersey with drummer Matt Pelissier. Way says witnessing the attacks changed his perception of life and he decided he wanted to start a band. Way's brother Mikey, along with Ray Toro and Frank Iero, joined soon after and the band released their first album I Brought You My Bullets, You Brought Me Your Love in 2002. The band didn't achieve initial success, but with the 2004 release of their album Three Cheers for Sweet Revenge (with a new record label), everything for My Chemical Romance exploded almost overnight.
Singles like "I'm Not Okay (I Promise)" and "Helena" put the band directly into mainstream stardom and angsty teenager's CD players. They toured in support of bands like Avenged Sevenfold, Green Day, Killswitch Engage, and The Used, along with being featured on the Vans Warped Tour. My Chemical Romance went to cruise on with their 2006 concept album, Welcome to the Black Parade, which led to their first headlining tour and the album being in Rolling Stone's Top 50 Albums of 2006.
My Chemical Romance went on to dominate the 2000s emo scene until their breakup in 2013. Members went on to continue making music, including Mikey Way's band Electric Century, while frontman Gerard Way ventured back into the art world by working on projects such as Doom Patrol, Edge of Spider-Verse, and The Umbrella Academy. My Chemical Romance reunited in 2017 and announced a Los Angeles show and new merchandise in 2019 - a show that earned the band over $1M. There was supposed to be a North American tour in 2020, but it has been postponed until (hopefully) 2022 due to the COVID-19 pandemic. The band is also headlining the upcoming When We Were Young Festival in Las Vegas.
What were your favorite emo bands?
alternative
About the author
I love movies, music, sci-fi, and art. I'm a certified graphic designer and create my own art. Things that fuel me include equality, respect, and anything weird.