Take That @ The O2
9. 5. 2019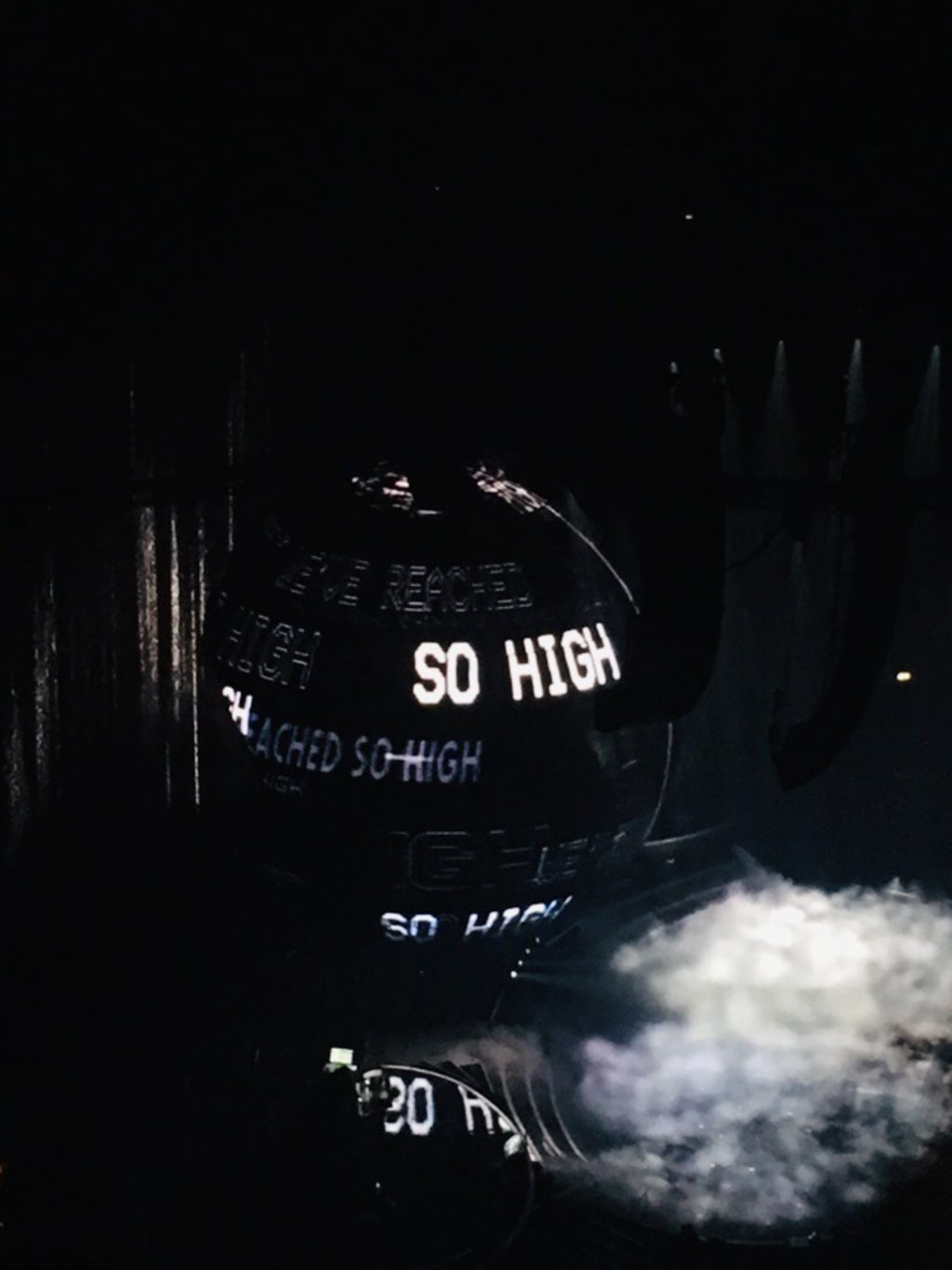 In an earlier article, I put Take That as one of the music acts that I would love to see live. This month I managed to cross one of them off my list. Take That started out in the early 90s as one of the biggest boybands. My aunt, who I lived with at the time, has a big collection of memorabilia belonging to acts of the 90s. There was no escape from hits like "Could It Be Magic" and "Back For Good." Fortunately for me, I was also a fan of the band.
This tour is celebrating thirty years since they were first firmed in 1989. Some of their earlier songs were done before I was born, and I think I prefer the new stuff more than the old stuff but it's cool to have a lot of the songs sung that we haven't heard in years. There was one song on the setlist that I noticed that was missing.
They opened with "The Greatest Day" and concluded with "Rule The World." It took me back to their first single "Do What U Like." Its is a memorable one for both the right and wrong reasons. Some of the newer fans seemed a bit scared of the music video according to the music video. Gary Barlow himself said in the Take That For The Record documentary that it wasn't a great song but it helped get them noticed. They rarely perform this song live, I think the last time it was sung live was in part of a medley.
To think that they started with dancing in latex and getting jelly and cream up their bums, I think they've come on incredibly well. I think the saying it's not where you start but where you're heading to is what matters. Take That have come on a large journey.
Never mind, they've still got plenty of great songs in their setlist. 25 of some of their great songs. They were supported by Rick Astley who perhaps may have stayed in the 80s forever if it wasn't for the infamous rickroll meme pranks that went viral.
Being Rickroll'd by the man himself in one of the best capital cities and one of the finest venues in the world is a big honour. So a big thumbs up to Rick Astley and his great songs. The song has been linked to many things in its time on the internet, but now no one will ever forget it and there's never been a song meme like it since.
A lot of people were sad that Robbie Williams and Jason Orange didn't come back for the tour. But they had a recording of Robbie in some of the songs where he was the lead singer. I think they're doing fine as a threesome. The sadness about Robbie and Jason not being there quickly melted away though. Everyone was so excited when Lulu came on to sing with them on "Relight My Fire." Those were some great highlights for me.
I loved everything about the concert. The vocals and dancing were on point and I loved how the staging made it look like the lads were singing and dancing inside Pacman's mouth. There was a really great mixture of the old stuff and the recent stuff.
We also got to make some new friends and have good chats with the people around us. The majority of the fans were females, but the ages were various, so nobody really felt left out.
There were times where it was hard to see because of all the people dancing but I think that's a good sign that it was a great concert. I've never seen my Aunt dance so much in my life.
The only bad thing about the concert was the long wait for the taxi, but it couldn't be helped. I would consider watching them again, they don't seem to show any time of stopping anytime soon.