Syd Barrett: Pink Floyd's lost prophet
A creative force never to release his full potential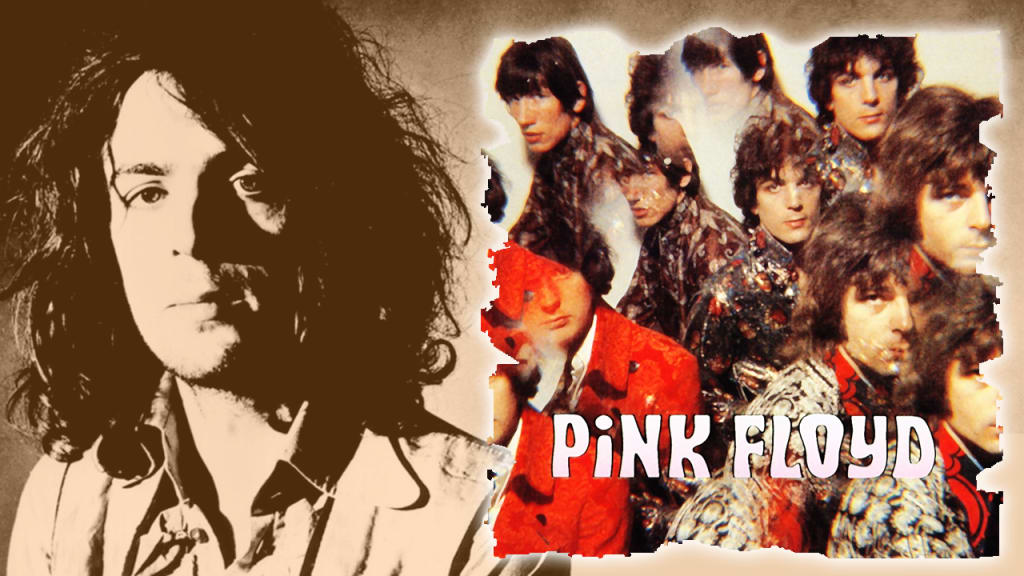 It's 14 years ago today that the original creative force behind legendary British progressive rock band Pink Floyd passed away, his life cut short by an excessive lifestyle that saw only glimpses of his immense talent appear to the world.
Syd Barrett, who joined the world on 6 January 1946, provided 10 of the 11 songs on the group's dramatic 1967 debut album, The Piper at the Gates of Dawn, but while his psychedelic improvisation on guitar and poetic lyrics played a definitive part in shaping the band's unique sound, his excessive experimentation with LSD led him over the edge and he plummeted into substance abuse and mental illness as the band went on to achieve worldwide success.
The Times of London described it as "one of the most enigmatic and saddest stories in rock'n'roll" and noted that while Barrett vanished from public life after 1970: "he continued to exert an eerie fascination for generations of future musicians, perhaps because his fate reminded them of the slender thread by which creative talent can hang."
The son of a prominent Cambridge pathologist, he was active in the university town's music scene during his teens, joining a band called Geoff Mott and the Mottoes with future Pink Floyd founder member Roger Waters, who he had known since primary school.
In 1964, Barrett moved to London to attend art school and a year later he teamed up again with Waters, who had formed a group with Nick Mason on drums and a keyboardist named Rick Wright.
Pink Floyd, as they eventually became known in homage to US blues musicians Pink Anderson and Floyd Council, started as a cover band playing rhythm and blues, but Barrett soon began to write and the group's first singles, See Emily Play and Arnold Layne became minor hits.
Along with the spacey Interstellar Overdrive and Astronomy Domine, also penned by Barrett, both were included on their debut album released in August 1967.
And, with Barrett's sly witticisms coupled with a unique guitar-playing style, Pink Floyd quickly earned a cult following in the UK.
But when they travelled to the United States to promote the record, Barrett's increasingly odd behavior became problematic. They appeared on the weekly hit-record television showcase American Bandstand, but instead of singing he kept his mouth closed, refusing to lip-sync along. The band also toured with Jimi Hendrix and on stage Barrett had a habit of playing the same chord over and over, or would simply start untuning his guitar in the middle of a song. His condition was thought to be a result of the powerful hallucinogenic LSD, a drug which he was reportedly taking daily by that stage.
During the tour the band had to bring in a substitute guitarist when Barrett didn't show up or couldn't perform and, by the end of the year, they hired David Gilmour as a second guitarist to cover for Barrett.
Barrett's condition deteriorated during the recording of their second LP, Saucerful of Secrets, and on 6 April 1968 Pink Floyd announced he was no longer playing with the band.
But with Waters and Gilmour helping out, he did go on to have a brief solo career recording two albums, The Madcap Laughs and Barrett, both of which were released in 1970. Each went on to achieve cult status among music fans and subsequent generations of musicians.
Barrett, never formally fired from Pink Floyd, drifted away from public view despite the promise of his solo records. At a London gig in October 1970 he walked off the stage after four songs, and two years later there were rumours he had put a new band together called Stars, but he failed to turn up for the live shows.
He spent most of the next 34 years living at his mother's home in Cambridge where he devoted himself to painting and gardening, though he did keep a flat in London for a time. One of the more tragic elements of Barrett's story is the success Pink Floyd went on to achieve without him; their 1973 release The Dark Side of the Moon became one of the best-selling albums in rock history and spent a record-setting 14 years on the Billboard 200 album chart.
Two songs from their next work, the title track Wish You Were Here and Shine On You Crazy Diamond, are considered the band's tribute to their founding member. At the time of its recording in 1975, Barrett shocked his former bandmates when he dropped by the London studio unannounced and they at first failed to recognise him; it marked the last time they were ever in the same building together.
Deeply reclusive in his later years, hiding out from fans who made sport of seeking him out, Barrett even turned down a large sum of money from Atlantic Records to record just three or four songs entirely from his house. He died on 12 July 2006 due to complications from diabetes at the age of 60.
About the Creator
From Covid to the Ukraine and Gaza... nothing is as it seems in the world. Don't just accept the mainstream brainwashing, open your eyes to the bigger picture at the heart of these globalist agendas.
JOIN THE DOTS: http://not.wildaboutit.com
Reader insights
Be the first to share your insights about this piece.
Add your insights