Stop The Music: Classic 'Friends' Song Isn't The Original!
Friends writer Betsy Borns has just shattered a little piece of the 90s for us.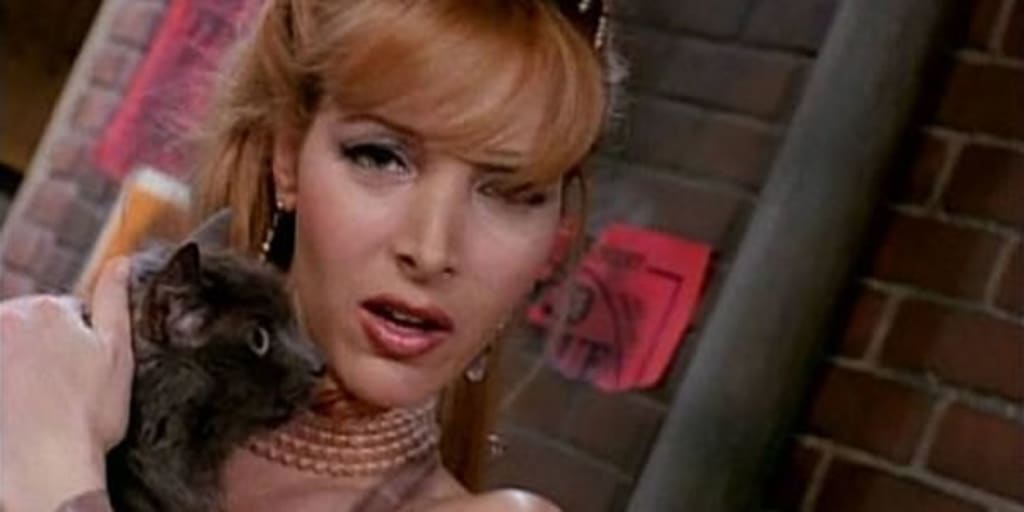 Friends writer Betsy Borns has just shattered a little piece of the 90s for us. She revealed that the iconic song Smelly Cat, from the hit T.V. show, wasn't supposed to be about a cat at all! It was originally titled Smelly Dog.
The sixth episode of season two, The One With The Baby On The Bus, starred Chrissie Hynde replacing Phoebe Buffay as a professional singer at the Central Perk cafe. It was already established that Lisa Kudrow co-wrote the tune with Hynde, but now it turns our that Borns wrote the lyrics as an ode to her childhood pet.
The dog, named Gouda - due to its bad cheese odour, inspired the song. Borns told Refinery 29:
And I had a really stinky, smelly dog...But it was determined that 'cat' was funnier.
Smelly Cat went on to win Phoebe a lucrative jingle deal with a cat litter company, but how would the story have panned out with a Smelly Dog? Were dog shampoos a big thing in 1995?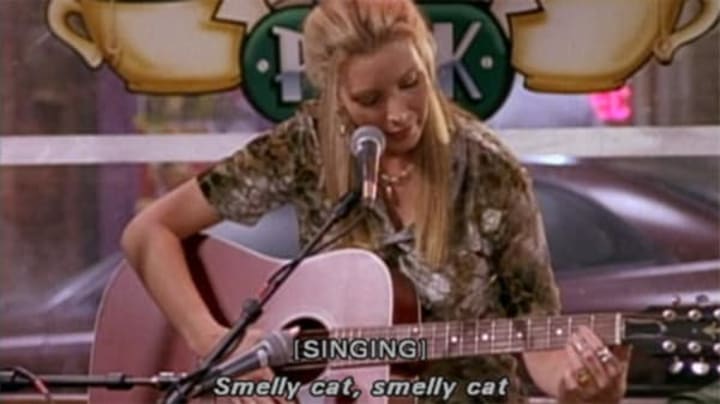 Borns was keen to add elements of her life into her writing and other signs of this can be seen in the episode: Chrissie Hynde's character is called Stephanie - Borns' actual sisters name. Also the bar in which Chandler and Joey suggest to take their dates is called Markel's - after her then-boyfriend's father.
She admits that this all happened in 1995 so her memory could be a little fuzzy, but we trust you Betsy:
But I did have a smelly dog, and that was my episode, so let the chips fall where they may.
Luckily the story has a happy ending as Borns currently has a pleasant smelling dog called Bodhi. So to brighten your day, why not sing along with Phoebe Buffay and Taylor Swift from Swift's '1989' tour?
pop culture
Tom is a Manchester-based writer with square eyes and the love of a good pun. Raised on a diet of Jurassic Park, this '90s boy has VHS flowing in his blood. No topic is too big for this freelancer by day, crime-fighting vigilante by night.