Soundcloud Artists You Should Check Out...
Some of My Current Favourite Discoveries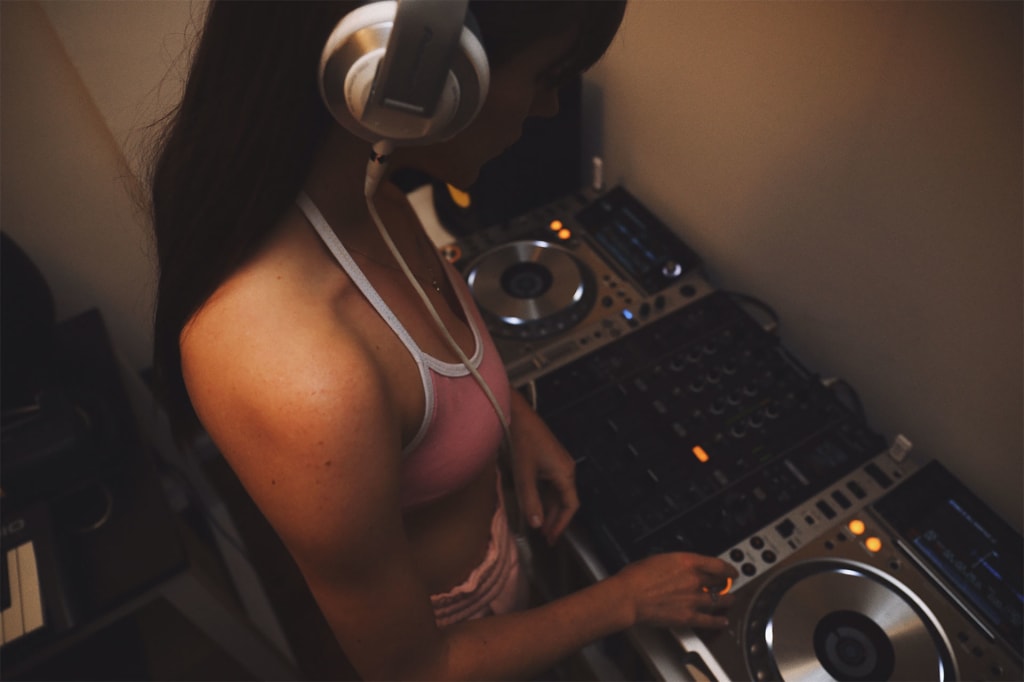 I spend a lot of my time going through my Soundcloud stream and discover sections. I find so much new music and new artists this way it is insane. If you are not on Soundcloud and you LOVE music, I recommend getting an account simply just to discover all these hidden gems that we don't hear on the radio or on TV. I download most things that are free and I buy anything that I love, that isn't available for free download. I am a firm believer in paying for my music. As a musician myself along with my partner, I see how the music industry is damaged by the high levels of music piracy. These days musicians find other ways of making money from their music, and that includes streams, gaining more followers so they are more likely to book shows, and generally doing the social media thing that we all wish we didn't have to do to keep our creative asses working.
So, today I am going to hype up a bunch of artists I have discovered on Soundcloud that I believe should have a million more plays and followers.
Obviously I'm going to start with myself…
I started my musical journey playing classical piano at age five, I started singing shortly after, and appeared in several musicals (I was also baby Audrey 2 in Little Shop Of Horrors, that was my living my best life). Fast forward to school and college. I studied music theory, which I hated and I had the worst lecturers that LITERALLY put me to sleep every class, no matter how hard I tried to keep my eyes open. I really, really tried.
I then took a little break from the classical side of music and went on to join my first band Drugdealer Cheerleader. We toured the UK small venue circuit tirelessly for a few years before I parted ways with them to start writing and singing my own solo stuff. I don't have the best pipes so my amazing lyrics were wasted on me, if I'm honest. That's when I started learning to DJ and produce, which is what I've been doing up to now… I draw inspiration from everywhere, I hate pinpointing genres because I love everything (except progressive house and most techno which I find pretty boring) my DJ sets are a huge mish mash of genres, and that's how I like it… ummm… so check me out and follow, I guess?
London based producer Terror was previously the masked DJ of Modestep fame. His new edgy project is reminiscent of Burial meets dark old school Dubstep. Dark, crackling beats with chopped and tortured vocals over the top, alongside tear up, heavy bass music. Taking the music that was born in the UK and bringing it back to these shores. LDN is my personal favourite. So far the only clips posted on the page have been samples of what is yet to come... but stay tuned. I can imagine we will see big things from him.
Future bass at its absolute best, they may be new and unheard of with only one track available. But this uplifting, festival style tune featuring Florence Rawlings of Clean Bandit fame is proof that WHYME? can produce absolute magic. Their social media depicts the two producers behind the project as cartoon like dolls of themselves, no photos of the actual humans themselves. With a big as yet undisclosed remix coming up at the end of the month, give them a follow and wait for more magic.
The artist formerly known as Skin Diamond is reborn as the soulful singing sensation 'Raylin Joy'... or should I say re-re-born, as she returns to her birth name for her musical journey. Her voice is mesmerising, hypnotic, almost.
Her cover of the Misfits classic "Halloween" is my absolute favourite thing she's ever done, turning it from a punk masterpiece into a crooning soul lullaby to my favourite holiday. Her original pieces are cool, sexy indie pop songs. Her voice is silky smooth. Say hello to your new favourite Pop Star.
I LOVE Camden Cox. Ask anyone that knows me. ASK HER! I cannot stop saying good things about this girl. First of all, that voice. It is the candy pop, sickly sweet, perfectly pitch pop vocal that I dream of. She is the perfect package, her quirky London style and her honest lyrics dripping in her sugar coated vocals. Get involved now, so that when she's a huge star you can say you heard about her first...
Producer, rapper, photography and graphic novelist. This guy does pretty much everything and he does it well. I first met B.B. at Crep City three years ago, and he asked to shoot me based on my sneaker collection so we instantly hit it off. He is insanely talented and creative, he pours his heart into every single project he does, and he absolutely deserves way more followers then he has on here...
This song made me fall in love with Oddlin. The Seattle based producer drew me in with his trippy, chopped vocals. Very few do future bass with such a cool and effortless vibe. His style is similar to Louis The Child, but tracks like Lowdown prove he can make heavy tech bass music alongside his melodic saw waves and chopped vocals.
Weird, creepy, experimental Dubstep and Riddim. There's not much else to say. His music speaks for itself... this is definitely an acquired taste, I love super weird stuff so this is right up my street.
playlist
About the author
Born and Bred Londoner, Mother to baby Roman and my two pooches, Plant Eater, Yoga and Aerial Teacher + Learner, Music Maker... was once in Game Of Thrones, was once a Penthouse Pet, used to win awards for getting naked.
Reader insights
Be the first to share your insights about this piece.
Add your insights