Songs to Smash Through Heartbreak
An Alternative Playlist for the Brokenhearted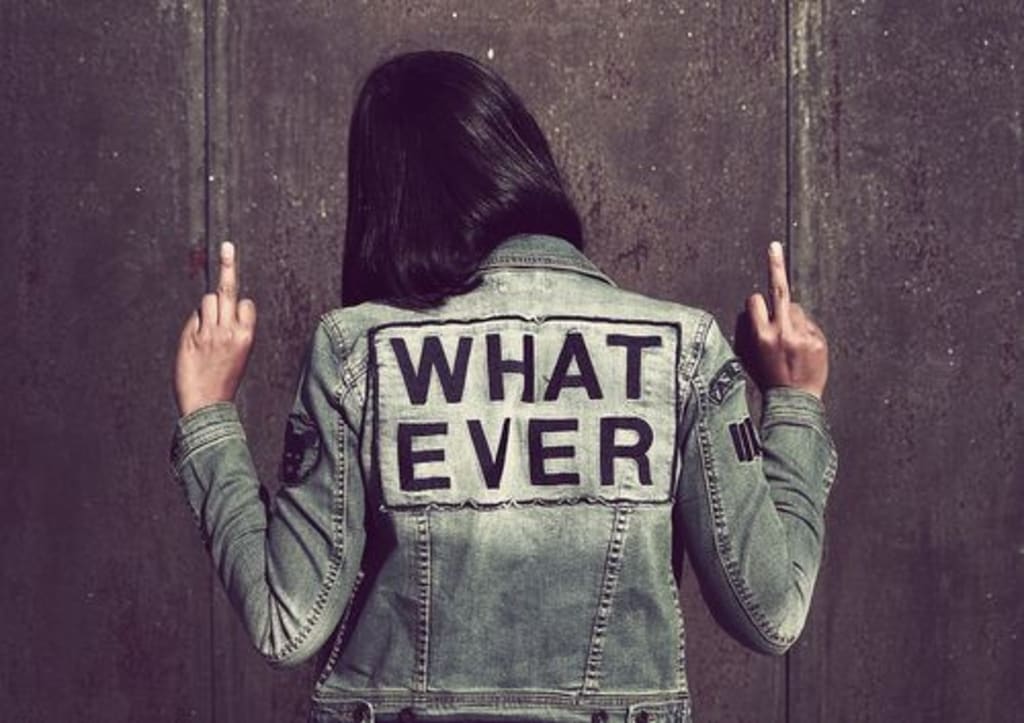 You've done the wallowing. You've moped, and listened to those songs about lost love on repeat for weeks. But it's gone on long enough now. That 'Break-up' playlist is getting tiring.
It's time.
Time to drag yourself out of that pit of despair, and move on. They've gone, and quite frankly, you should be gone as well.
So, for anyone who's feeling a little stuck, here's some alternative songs for the brokenhearted. Songs to blow away those emotional cobwebs. Songs that will finally help you to put 'them' in the rear-view mirror for good.
1. 'You Oughta Know' (1995) - Alanis Morissette.
Let's pull out a big gun from the very start.
The Canadian singer-songwriter has never publicly identified the former partner her monster 1995 hit was about.
"I've never talked about who my songs were about and I won't, because when I write them they're written for the sake of personal expression. So with all due respect to whoever may see themselves in my songs, and it happens all the time, I never really comment on it because I write these songs for myself, not other people."
However, although the ex-boyfriend may be a mystery, what is clear is that this relationship did not end amicably. This is song where the pain is in every line, in every word. It's 4 minutes and 9 seconds of deep, inconsolable hurt. Of anger. And, quite honestly, it's simply brilliant.
The second you find yourself missing 'them', put this track on. And scream along to every word. It works. Boy - does it work.
2. 'Married with Children' (1994) - Oasis.
Whereas Morissette went for unrestrained, operatic aggression, Noel Gallagher (unsurprisingly) chose low-key sarcasm.
Unlike Alanis, Noel did name the girlfriend the song was about, as well as admitting that there's no genuine rancor in 'Married With Children.'
"It's another song that anybody could relate to, because if you live with a girlfriend or just a flatmate, there are always petty things that you hate about them, and this song's just about pettiness."
For instance, Noel's then-girlfriend was getting annoyed at being kept awake by the (pre-fame) songwriter while he practiced on his guitar. In a fit of pique, she told him, "your music's shite." Gallagher kept the line, not to take a pot-shot at her, but just because he found it funny. However...
If you're grieving, Noel's sarcasm can quite easily take on a darker hue.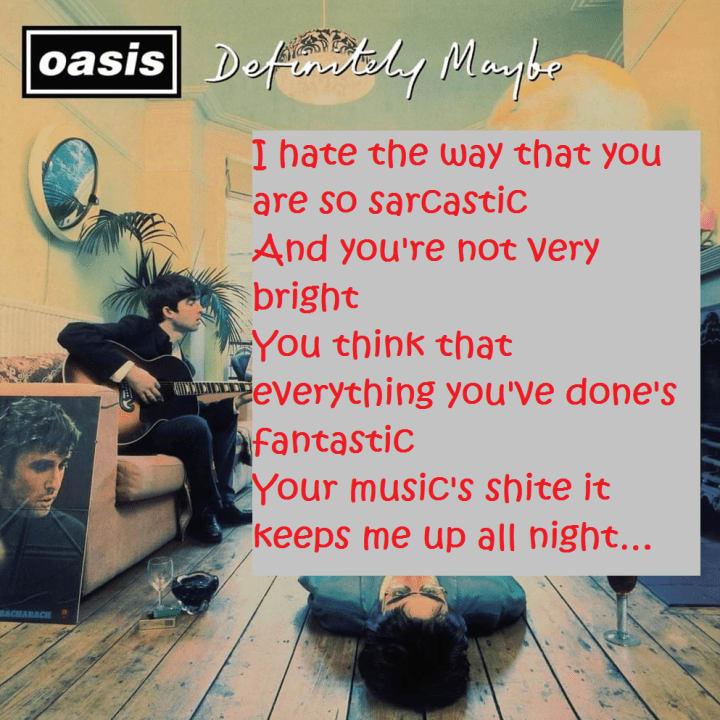 'Ouch.' However, it works...
 3. 'She Hates Me' (2001) - Puddle of Mudd.
An obvious one, but a necessary one.
Granted - it's grunge-lite, and owes a little too much to Nirvana, but it's loud, and perfect for when you're leaving the maudlin' phase.
It's also not as straightforward as it appears. It's been claimed that the song is simply about leaving a toxic relationship with someone who had issues controlling their anger. But, lead singer, Wes Scantlin, has debunked that. Yes, that's there. But it's also about the things the departing partner said which made the other one hate him so much.
However, like 'Married With Children', you can interpret the lyrics any way you chose depending on your mood. And, if there's still some residual anger and hurt there, this song hits the spot.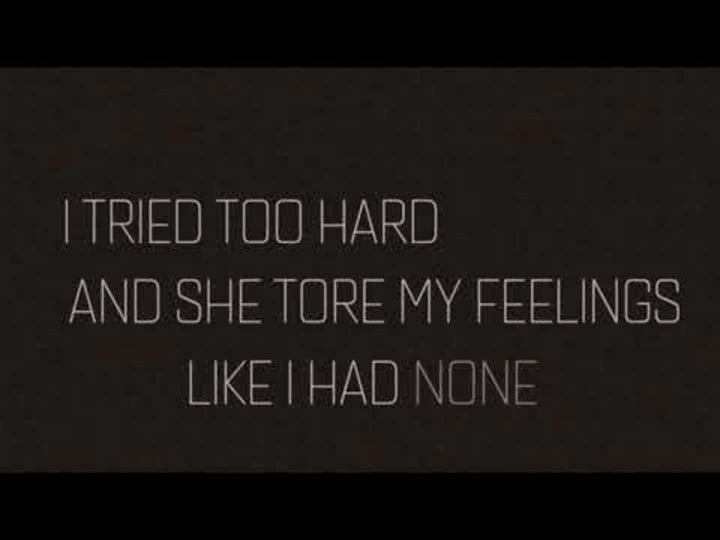 4. 'Cry Me a River' (2002) - Justin Timberlake.
I'm not a huge fan of the former NSYNC member, but I do like this song.
It's slick, aurally-interesting, and - like 'You Oughta Know' - there's no questioning the pain underneath the polished production.
Though he was initially reticent about the genesis of the track, Timberlake later admitted it was inspired by his relationship with Britney Spears. I'm not sure what she did, but it's fair to say Justin wasn't too happy about it.
In turn, she took offence at the video that accompanied it, which is understandable given that it shows Timberlake breaking into the home of a former lover, and having sex with another woman on the ex-partner's bed. Awkward.
However, that aside, it's perfect for this stage of the grieving process. Especially if, one day, you get that call 'out of the blue.'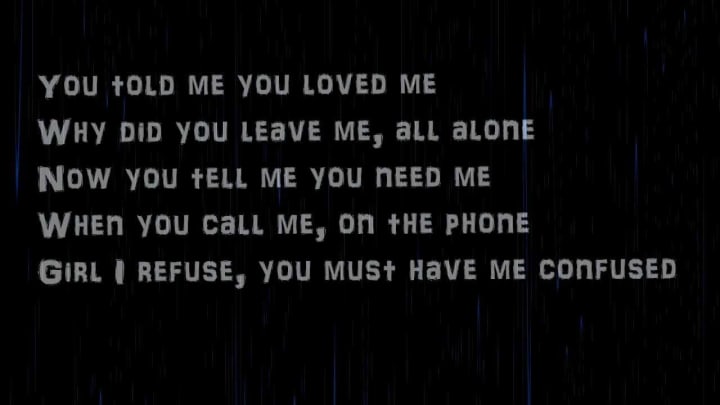 5. 'Everything About You' (1992) - Ugly Kid Joe.
Right - Disclaimer: Hating any former partners is unhealthy. Hate is not only corrosive, and will infect everything else in your life, it's also clearly showing you that you're still emotionally attached to 'them.' If you still hate your ex, you haven't moved on. Ultimately, you need to be ambivalent about them: Detachment is the only way to inner-peace. But...
Let's imagine you're not quite at that stage yet. You've still got a bit of venting to do. If so, let me give you this gift...
It's brash, daft, and utterly superficial. And it's enormous fun. Although it regularly references the word 'hate', it's too shallow to mean it. However, it also provides a musical kick-start to leave the moping stage, and enter a new post-'them' era.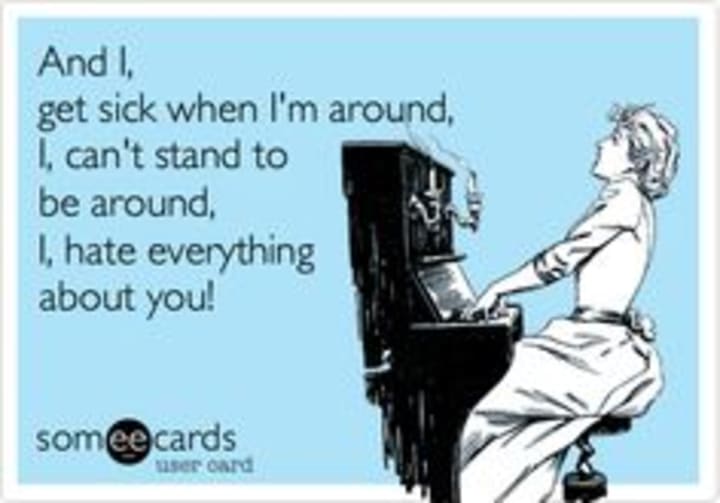 Five songs - five ways to help you move on when you're done with the self-pitying.
Put them on, turn up the volume, leave 'them' behind... and rejoin the land of the living! Enjoy!
-----------------------------------------------------------------------------------------
If you've liked what you've read, please check out my other stories and articles on Vocal - https://vocal.media/authors/christopher-donovan
If you've really liked what you've read, please share with your friends on social media.
If you've really, really liked what you've read, a small tip would be very appreciated!
Thank you!
playlist
About the author
Hi!
Film, theatre, mental health, sport, politics, music, travel, and the occasional short story... it's a varied mix!
Tips greatly appreciated!!
Thank you!!
Reader insights
Be the first to share your insights about this piece.
Add your insights