Some Electric Light Orchestra Favourites
No Mr Blue Sky But Many Amazing Songs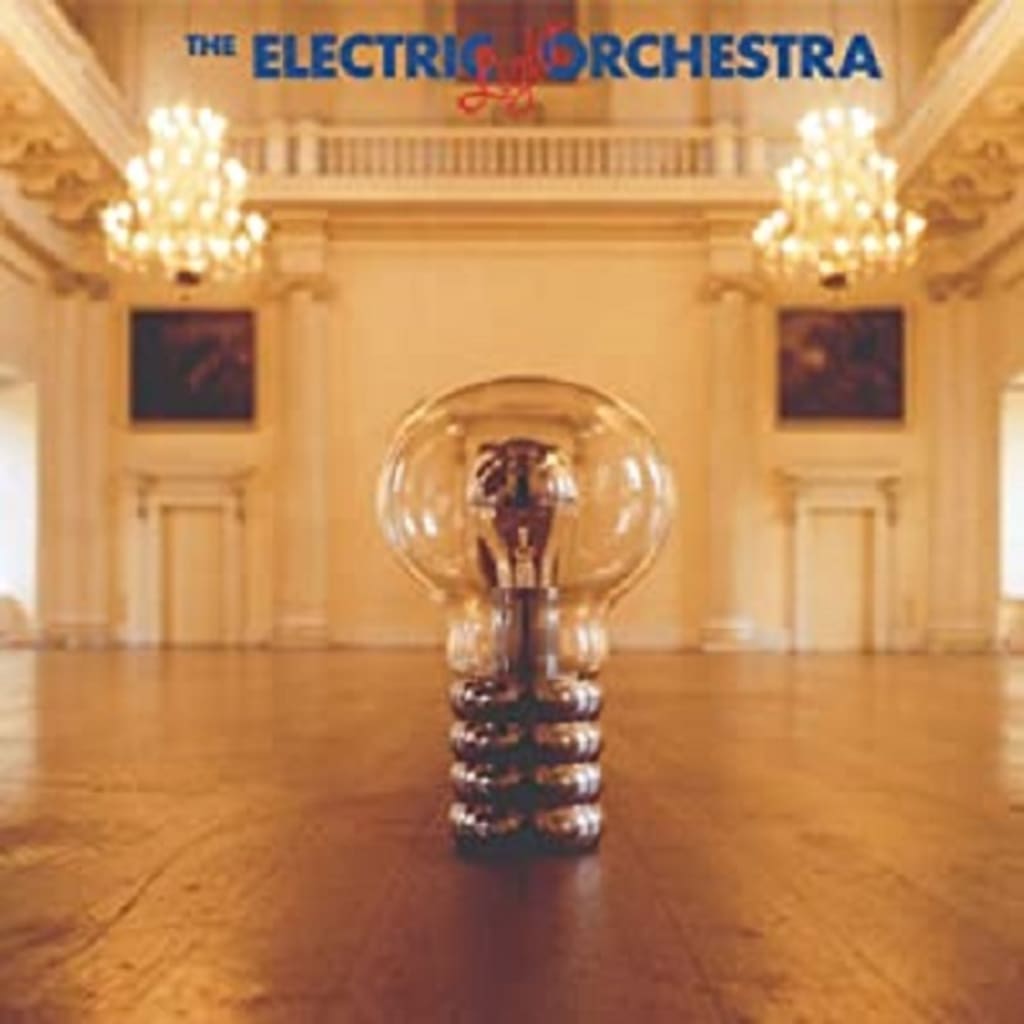 Introduction
I know a lot of people will disagree with me because I won't include "Mr Blue Sky" which I find trite, boring and overplayed, but I will tell you a little about how the band were formed and the original idea behind it.
The idea of the Electric Light Orchestra was a band that would take over from the Beatles at the fade-outs to "Strawberry Fields Forever" and "I Am The Walrus" , both heavy on strings but still steeped in rock. The Beatles had not been scared of orchestral arrangements and "Eleanor Rigby" contained only Paul McCartney on vocals, the music being provided double string quartet arranged by George Martin.
Jeff Lynne had joined the Move from The Idle Race and collaborated with Roy Wood to transform the Move into a band with a substantial classical string section, although Wood was a talented multi-instrumentalist and can be seen playing the Cello in many of the videos, though he was primarily a guitarist, composer and singer. With the Move, Jeff Lynne had contributed a stonewall block riff classic "Do Ya" which was revisited by The Electric Light Orchestra on "New World Record".
Listening to their debut album I am going to have great difficulty in limiting this to ten or twelve songs. Maybe it is just me but there are some stunning songs in my Electric Light Orchestra box and not too many of them are what you would expect.
"El Dorado" is my second favourite album of all time and you can read my review of it at the end of this piece.
1: 10538 Overture from The Electric Light Orchestra
This opens with a monstrous descending riff (that was lifted by Paul Weller for his "The Changing Man", before the insistent strings come in definitely applying the initial Electric Light Orchestra mission statement.
2: Look At Me Now from The Electric Light Orchestra
This is a take on "Eleanor Rigby" by The Beatles, just strings and some odd wind instruments and Roy Wood on vocals. Not exactly gorgeous but an amazing piece of music.
3: Roll Over Beethoven from ELO II
String heavy this album is a great follow-up to the first one and eight minutes of Chuck Berry's "Roll Over Beethoven" is a great representative slab of sound for this album, with it's Beethoven's Fifth Symphony intro followed by the Chuck Berry definitive guitar intro absolutely audacious fusion of classical music and rock and roll.
I love the song description as Baroque and roll on the YouTube video.
4: Showdown from On The Third Day
In a 180 degree turn from "Roll Over Beethoven" this is a classic slice of Philadelphia soul. Absolutely perfect, Roy Wood had left so this was now Jeff Lynne's band and still forging ahead with some amazing music.
5: Ma Ma Belle from On The Third Day
Similar in format to Lynne's absolute nailed on classic "Do Ya?", this has some awesome block chords driving the song. One of my absolute favourites. Another Jeff Lynne classic.
6: Can't Get It Out Of My Head from El Dorado
I really cannot say how beautiful this is to me, It has inspired a lot of my poetry and is the first song on my favourite Electric Light Orchestra album (which is my second favourite album of all time).
7: Boy Blue from El Dorado
A superb anti-war song that follows "Can't Get It Out Of My Head" on the album, superb orchestration and lyrics.
8: Fire On High from Face The Music
Absolutely apocalyptic intro to Face The Music with its Electric Chair based cover, although after the shock of this the album does slip into purer pop such as the brilliant .......
9: Strange Magic from Face The Music
A lovely quiet song, not what you would expect when you see the album cover and hear "Fire On High". Gorgeous
10: Do Ya from A New World Record
A New World Record saw The Electric Light Orchestra hit paydirt and you will know all the songs from now on but this is Jeff Lynne revisiting his stonewall classic that originally closed the album and is going to close this article.
Reader insights
Be the first to share your insights about this piece.
Add your insights