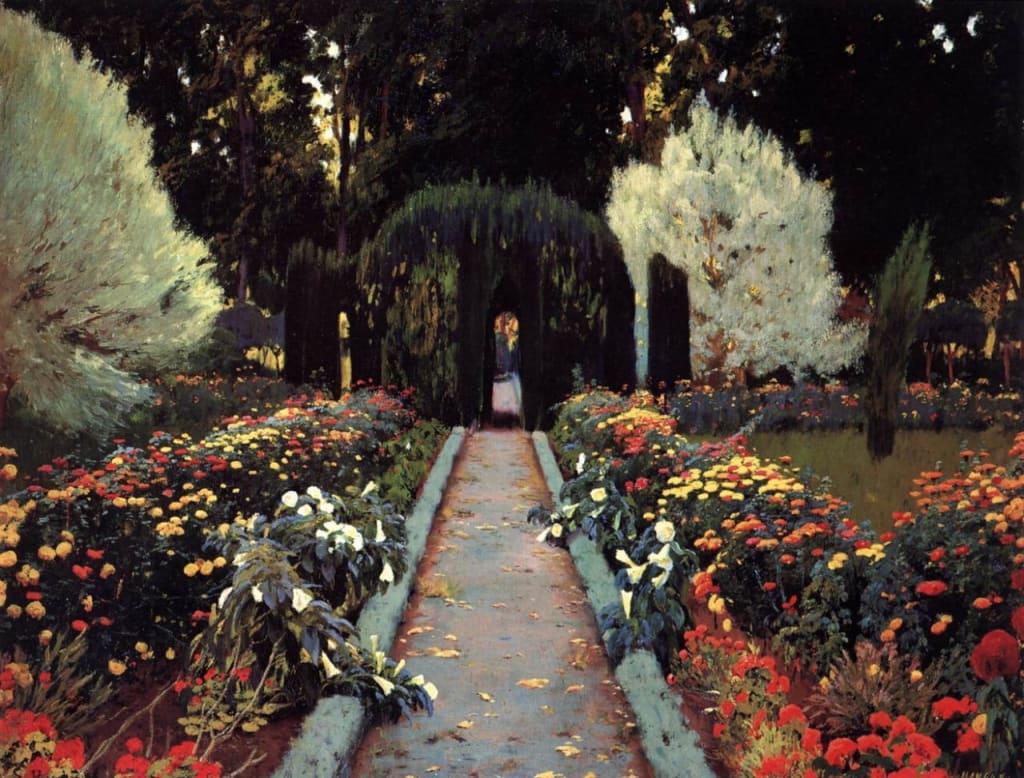 I was the only girl growing up with 4 brothers who all happened to be inherently very talented musicians. A lot of testosterone around.
The experiences I had with family during my formative years made me an extremely anger-filled and angsty young woman. But probably not any more so than the next. Some might describe it as "bitter" or "full of resentment", but I know I lived vicariously through the music I listened to. And also the movies I watched as an escape, all of which had amazing and memorable soundtracks, definitely reflected in this playlist. I loved running around in my room and headbanging, screaming (but only when I made sure no one was around to hear me, as I usually shared a room). I would describe myself at that age as a Goody Two-Shoes. I didn't have much desire to rebel, and felt sick to my stomach if I did anything that I felt was remotely "bad" or when my friends tried to get me to rebel.
As a child, my birth father's alcohol problems were a major burden on everyone even though my parents divorced when I was 3. He was known for his violent, sociopathic tendencies towards almost everyone in his life. I separated myself from that in my early teens and never felt like I missed anything.
So it happens that all of my brothers are addicts of some sort. One of them had a serious drug problem around the time I was 17, when my mother had married her most recent husband (4th out of 4 marriages). It became a humongous burden on our whole family and everything went to shit pretty quickly. I was working my 3rd job already at that point and that served as a great escape during this chaos. I was the one my mother would turn to for guidance when dealing with my brother's addiction problems, when she wasn't turning to alcohol. That marriage only lasted 1 1/2 years.
This husband she divorced also happened to be a musician with an extensive and exciting music collection of records, CDs, cassettes. I spent hours and hours going through the collection, and going to live shows was my favorite way to let out steam and spend my hard-earned money on myself around that time.
I was an angry girl with not a lot of women to seek advice from besides the ones on TV and in music. Good thing I was able to learn what NOT to do from my surroundings.
Here are some of the songs (and Spotify playlist attached) that represent my adolescence:
"Softer, Softest" by Hole
Since I was always pretty quiet, sensitive, and observant, this song feels very descriptive of my point of view. The music and Courtney Love's singing start very quiet and relatively demure, and gets increasingly agitated and aware of the goings-on. And then is able to express herself unapologetically, which is how I feel I have grown from the experiences I've had.
"Asking for It" by Hole
'Every time that I sell myself to you

I feel a little bit cheaper than I need to

I will tear the petals off of you

Rose red, I will make you tell the truth'
"Was she asking for it? Was she asking nice? If she was asking for it, did she ask you twice?" Was the CHORUS. As a teen "blossoming" into a woman that had all these expectations on her I fucking loved this song (and whole album) as a big middle finger to all the wrong-doers around me.
"Jennifer's Body" by Hole
'He said, I'm your lover, I'm your friend

I'm purity, hit me again

With a bullet, number one

Kill the family, save the son, himself...'
"Sweet Jane" by Cowboy Junkies
"Cherry Bomb" by The Runaways
I mean, clearly there's a theme here and none of the female-led bands I now love would exist without The Runaways. I discovered them exactly when I needed to, and my best friend since middle school would obsess over them with me. We would revel in Cherie Currie's killer vocals, and each of the other band members' talents. I was always around my brothers who could play guitar, but after listening to The Runaways relentlessly is when I decided to try and play it myself. And I got pretty good at it and learned most of their songs.
"Fluffy" by Wolf Alice
"Into Dust" by Mazzy Star
This was another one of those CDs I found in my stepfather's collection. I had recognized the album cover and obviously knew the massive hit "Fade Into You". My tween and teen years were spent watching a lot of The O.C. (and many other teeny-bopper shows), having moved to Orange County from Seattle at the time. It was a culture shock and these were comforts for me. The soundtrack to me was always dreamy and perfect, this song was used in a very dramatic scene of course and I have always loved it since then. It is poignant and hypnotic.
"Down by the Water" by PJ Harvey
This is one of those songs that can be interpreted so many different ways, so I find new meaning in it every time I hear it. To me, it's very cinematic and almost fairy-tale like but from an adult point of view. Especially having played it on repeat so many times at different ages. There's jazz-like, lounge music sounds with the soft strings and then garbled, hard, scratchy noise. It has everything and works perfectly. There's very few songs like it. There's so many layers and you can't possibly understand everything she's singing about, but somehow it's also impossible not to find resonance. Lyrically and literally.
"Silent My Song" by Lykke Li
Lykke Li has so many songs that just cut deep no matter the subject matter. This is one of those that I feel is a little too much to share with anyone else, so it is one I keep close to myself. The words in this song always hit me for their literal meaning since I grew up around angry, loud personalities. It also seems like a perfect accompaniment to PJ Harvey's song. Both with the drama but layered lyrics and melodies. Heavy percussion and intense vocal harmonies. The harmonizing at the end is just simply beautiful and almost accepting of but disappointed about the pain she has been caused.
"Helplessly Hoping" by Crosby, Stills & Nash
I have many favorite full albums of course, but besides Hole's Live Through This, my other favorite has to be Crosby, Stills & Nash's Deja Vu (and So Far is my one of my favorite compilation albums). During this constantly tumultuous time, my aunt and uncle were always able to provide support and guidance for me. Something we shared was love of music also, and they were very good about nurturing and encouraging the creative parts of myself and were the reasons I started making playlists in the first place and now love it and treat them with lots of care and thought.
Anyway–I remember being with my aunt one day when I was about 12 and she decided to play Crosby, Stills & Nash (her favorite is "Our House", one of the sweetest songs to exist). I loved all of the songs and associate them forever with nice memories. Few do harmonies as beautiful as this group.
"Lithium" by Nirvana
As a Seattlite that grew up in a house of musicians, I've always felt obligated to cherish the songs of 90s Seattle grunge. And I do. It's basically blasphemy to not like this song as an angry teen. The mood swings between the verses and chorus leading up to the loud, overwhelmed bridge that ends the song. I never was able to admit that I liked Nirvana as a tween or teen, although I've always enjoyed Pearl Jam, Soundgarden, Mudhoney, Candlebox, Alice in Chains, etc. "Lithium" is a song that I have always felt myself able to enjoy fully, even more-so as an adult in retrospect. The quiet but contemplative chorus that builds up to this loud muffle of "Yeah"'s over and over just makes sense. Quintessential teen angst anthem if you ask me.
"Voices Carry" by 'Til Tuesday
"Better Days" by Graham Nash
'Though you're where you want to be

You're not where you belong'
One of those songs that everyone needs to hear, and no matter who they are they can resonate with it. It is an incredibly moving song, with an amazing cinematic buildup and an overall contemplative feel. You have to hear it to understand. It is impossible not to be moved by it.
Spotify Playlist: