Playlists
SoCal Artists You Need to Check-Out Right Now
Tired of listening to the same 20 songs on repeat during your morning commute? Southern California has a secret wealth of new music ready for you to enjoy!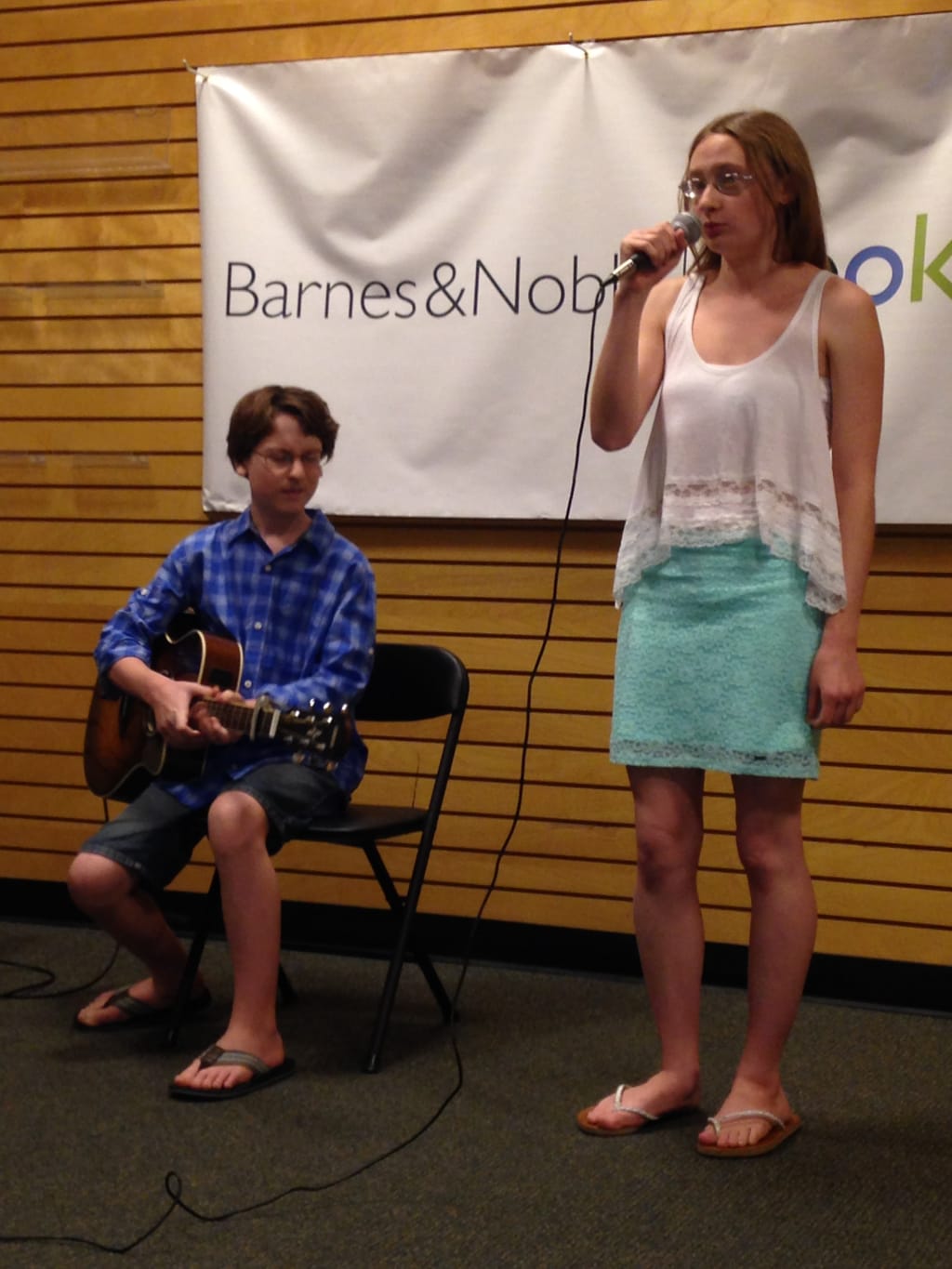 The music industry is a tough one due to its complexity, demands, and variety of listener interests and talents. "Making it big" takes a lot longer than you might think, and doesn't always look like how we expect it. Nowadays, it simply is not enough to know how to sing or play an instrument. Musical artists need to have a working knowledge of how to use their voice, instruments, social media, sound engineering, public relations, and more. As the general listener, we rarely have the opportunity to see the grueling hours of work that go into the finished product we experience.
As for myself, I am honored to have my best friend whom I've known for over ten years, and we have spent the bulk of our teenage and young adult years growing as musicians. She and her brother have been performing for years, starting on the open mic circuit, and taking time to hone their craft as they travel all over the country to share their music and work with some amazing people along the way. Today, I want to spotlight them along with seven innovative SoCal artists who are changing the way we produce and experience music.
This brother-sister duo has been on the scene since their debut with Lisa Marie Prestley back in 2013. Scotty age 18, plays eight instruments, and does sound engineering for all of their original songs. Nicole age 22, sings and writes songs, maintains the duo's presence on social media, and sets out tour plans across southern California. Recently, Nicole and Scotty shredded at two sets hosted by the Whiskey a Go-Go in LA. Their most recent bangers, "#Queen" and "Can Be Beautiful," have been at the top of their Spotify and YouTube streams. They have a great sound on stage and in their recorded tracks so you can guarantee a show with these folks is worth every moment. They're also the nicest people in the world, so make sure to say hello to them, and their rockstar momager
Wow, what can we say about this awesome dude? First of all, he's been through hell and back between losing the love of his life to gun violence, and recently having a brain tumor removed. Through this journey, he's created genuinely raw, reverent, and relevant music that illustrates the deepest emotions we experience in love, in all of its forms. His most recent release, "Sound Off" is off the wall life-changing with a bass line and lyrics that will have you feeling like a boss.
Four sisters, hardcore girl power, and some amazing vocals make this rock band a must-see. Colby, Shelby, Carthi, and Faith originally got their start in Hawai'i, continuing their music career here in Los Angeles. The transition to LA living is far from easy, but Crimson Apple produces the solid Pop/Rock sound that the world doesn't even know it needs yet. Their song "Can't Get Out of Bed" has heartfelt vibes reminiscent of depression when it hits you hard. As someone who has struggled with their mental health for a long time, having my music reflect the more arduous tasks that accompany living with depression is extremely meaningful. AND, it's a total bop. So if you're having one of those days where you can just barely function, try streaming "Can't Get Out of Bed" to get moving and claim a small victory.
Check out their social media and website for show dates and samples of their sound!
Coming in hot from Temecula, California! Ethan and Jeremy are a brother duo big on 80s-style rock and good vibes. They recently toured with High School Nation, an amazing organization that works to reach high school students through music to engage with one another in a positive way so they can go on to change the world. Like a good retro vibe to your music? Retro Color's got you covered. Need something upbeat to get you traffic jammin'? Retro Color's got you covered.
Stream their music on Spotify to change up your daily music flow!
"Remember to Breathe" y'all. I would recommend Vattica for headbanging, cathartic screaming in your car, and any other tap-into-your-emotions moments. I really dig the choreography in this music video, because too many artists set up their music videos in a posed and paused style, instead of taking advantage of how dance connects us to our life experiences in a similar way to music. Bridging the gap between static jamming in your room, and dancing across the office... or maybe I'm the only one who does 'Work Grind: The Musical' with full-out dance stylings.
The finest of electronica vocals and sound engineering come together to make CAPPA! Stream on YouTube and Spotify. 10/10 would recommend for your next breakup playlist.
I'm always a fan of musicians who have fun together on stage, and Fire Tiger exudes joy and power in their songs. Oftentimes, live musicians may sound great on a recorded track from a studio, but lose luster on stage. Not these folks. The video above is from a show at the Whisky a Go-Go in Hollywood where magic made into live music is the name of the game.