So Many Feelings, So Little Room
Yeah, that picture is from my MySpace. Angsty teen me. And here is my angsty teen list.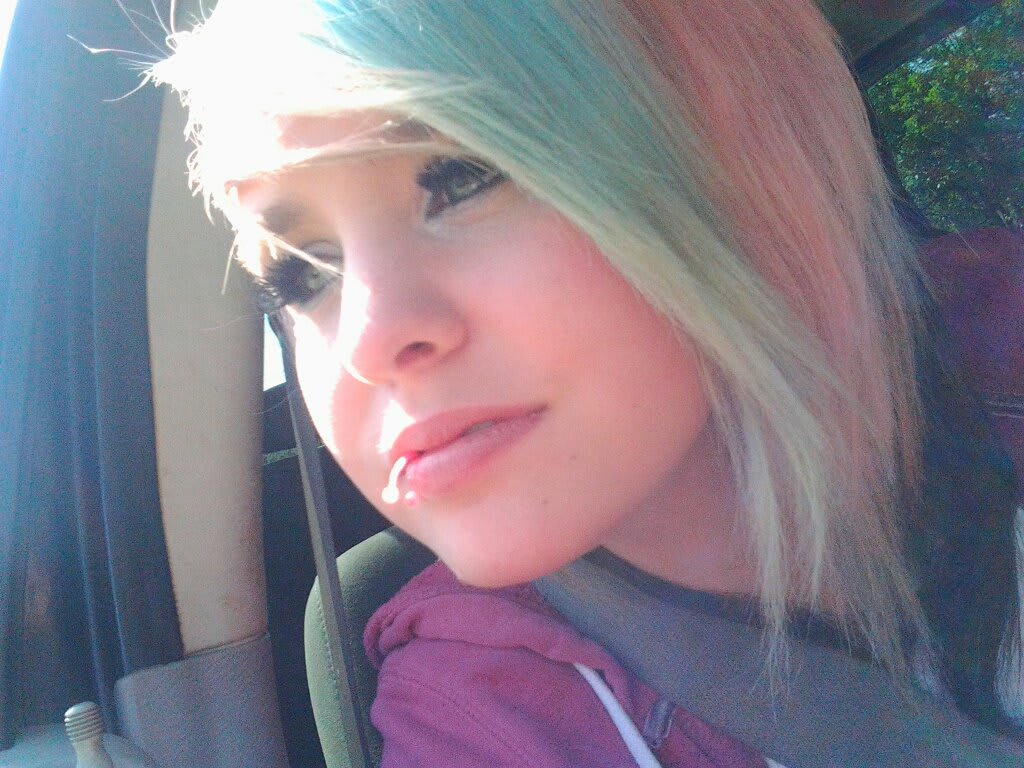 An Ode To Feelin' a Little Angsty
Angst. The formal definition of which is: a feeling of deep anxiety or dread, typically an unfocused one about the human condition or the state of the world in general. This feeling was not an isolated incident for me nor was it so for any of my peers or anyone who has lived between the ages of 12 and 19. If you skipped this stage in development, I might say I envy you. In reality, though, my experience has defined a great deal of who I am which is reflected in the playlist below.
I plan to go through this list of throwbacks one by one and explain their significance in my life. These songs were not always on my frequently played, but they were songs that always meant something to me.
1. Perfect – Simple Plan
This song has always had a special place with me and many others just because of their lyrics. When I was younger, I always felt unloved. It wasn't because no one had ever told me they didn't love me. I simply didn't believe that I was good enough for any of this. Love wasn't reserved for me because I wasn't pretty enough, or good enough, or smart enough. The lyrics to me at the time, "I'm sorry I can't be perfect" resonated with me because of the things I felt about myself.
Now that I look back on these lyrics as an adult, I tell them to myself instead of aiming the feelings I got from them at my parents. But this is in a different tone now. I was a teen mom. I took seven years to graduate college. I didn't get married until I had decided to stop having kids. All of this to say: no, I can't be perfect. I have to have realistic expectations for myself or I'll always be miserable.
Imperfection is now my goal and this song is a reminder of how far I have come.
2. Bohemian Rhapsody – Queen
This song is on many people's top lists. For me, those lines, "I don't wan to die/ I sometimes wish I'd never been born at all", have always made me feel a certain way about life. I have never wanted to die. But I certainly wish I had been spared the pain of certain things in life.
Now that I look back, I still love this song, but I don't focus so much on those lines anymore. Once again, this song helps me to come to turns with my past and current reality.
3. I Don't Love you – My Chemical Romance
This song holds a strange place in this list because I constantly thought about it, but would never play it. Why? It would make me bawl my eyes out. It went with those awful feelings of being unloved for absolutely no reason. I went through boyfriend after boyfriend, maybe an almost girlfriend and the feeling that they left me because I was unlovable was always there.
Now, though, I can listen to this song without those feelings of dread. Now that I'm an adult, I can see that people do, in fact, care for me. I know that even in my worst place, I am surrounded by people who care. Being able to listen to this song has brought me to a much better place despite its sad lyrics.
4. Kids – MGMT
This song and its lyrics always made me realize how much I hated change. Unlike other kids, I wished to stay a kid. I wanted to have that magical childhood that I missed while homeless and in foster care. Normal was never something I had even though my parents tried.
If I'm honest, this song still gets me. It still reminds me of change and maybe what I missed. But it also reminds me that I am responsible for the happiness of four little humans. I now have the power to give my children something I didn't have, stability. Maybe they can have what I didn't.
5. Famous Last Words – My Chemical Romance
Sorry about it, but My Chemical Romance is on here twice because they were my life as an angsty teen. The lines, "I am not afraid to keep on living/ I am not afraid to walk this world alone" made me feel as though could keep going. I was afraid. I didn't want to be alone. But I also knew that life would keep going and that as soon as I was an adult, I could take life by the horns and make it do what I wanted.
That is, that's what teen me thought. I'm still trying to get ahold of the horns of life and make it do what I want. It's harder than stubborn-teenage-me assumed. But I am not going to back down.
So, there you have it, a very short list of songs that I listened to as a teenager that was raging with feelings of every sort. These songs helped me to grow as a person and led me to who I am today. Not only did I change, but the meanings these songs held for me evolved just like I did. I can't say I don't ever get these feelings anymore, I'm still in my twenties. But I will say that things get better. Things never stay the same, and that's a wonderful thing.
About the Creator
Amberly Henning went to Miami University and graduate with a Bachelors in the Science of Education with a focus in English. She spends her time writing, teaching, and working toward a brighter future.
Books soon to be released: DARK
Reader insights
Be the first to share your insights about this piece.
Add your insights