Skunk Anansie @ The 02 Arena in Oxford
Weak as I am, no tears for you...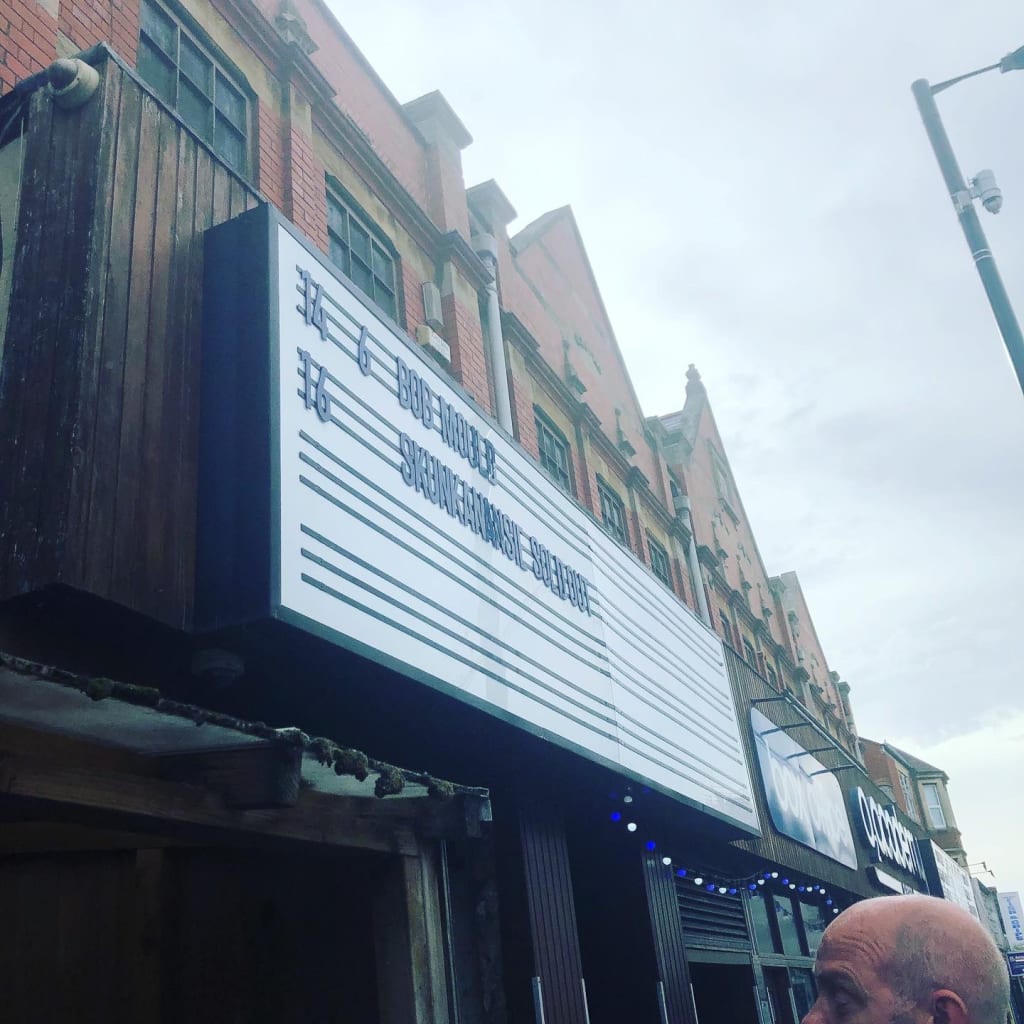 We all have our opinion on reality TV shows, but without them, I would not have found out about this awesome band. I still don't understand why I have only just found out about them during the first lockdown. I love a lot of bands that had either debuted in the 90s or made their best albums from that decade. A part of me wished I found out about them earlier. Skin is a true pioneer both as a solo artist and as the frontwoman in her band.
Cowley Road in Oxford is a long straight road. It's easy to find most things there and maps on your phone make this simpler. I wouldn't say it's close to the city centre, but there are plenty of buses here. If you are driving to the 02, then good luck! Parking spots are limited. If you want a safe parking space, I'd say you need to be here at least 3 hours before the doors to the venue open. I came to Oxford early and managed to have some nice food and a bit of shopping before the show. I think it was worth getting there early.
It's a nice venue though, it's all standing, and it can get packed when it's sold out. As long as you don't get any toilets exploding like what happened to a gig in Don Broco once, you should be fine. Luckily it hasn't happened to me yet.
I've seen many live acts here. They always park the tour bus right outside the 02, so it means that there is a high chance you will see members of the bands floating about on the Cowley Road. This has happened to us many times when we bumped into members of Don Broco, Pale Waves and all members of Skunk Anansie before the show took place. We were quite close to Skin, and we saw she was letting staff and some members in the priority queue take pictures and selfies. I thought that was really nice of her.
Even though the band had been around since the nineties, I only just found out about them a couple of years ago. It was through the Masked Singer show of all things. Skin was a duck on the Masked Singer show. My friend, Vee was able to spot her voice straight away. Once she had been unmasked, I got into a lot of their songs. The band were performing in Oxford on a day I had off, so it was the perfect time to go.
They had two support acts. The first one was good. I was a bit confused about the second support act, but the lady had an amazing dress. The band came on just after 9. They had a good set list and a mixture of songs old and new. I like how relevant they still are today and how real they feel.
I didn't realise until I read her book that Skin had lived in Brixton. I actually stayed at a hostel in Brixton when I went to see the Sugababes at the Mighty Hoopla Festival. Not only that, but she also lived on the same road as my accommodation that night. It makes me feel that I was meant to be here at this gig.
I loved Skin's outfits, especially the headset she wore because it reminded me of Maleficent. The more I listen to this group, and what they had achieved the more I liked them. They had a great amount of energy on stage and they could have easily passed off as a new band with fresh material.
Weak is one of their most well-known songs, but it's one of my favourites. It's a great post-breakup track that feels empowering.
90s music
About the author
Healthcare worker from Oxfordshire. Author of ten books including Drinking Poetry and Game of Mass Destruction. Travelled to over 20 countries.
Reader insights
Be the first to share your insights about this piece.
Add your insights