Sing Me a Story Part One
Songs that were written to tell a story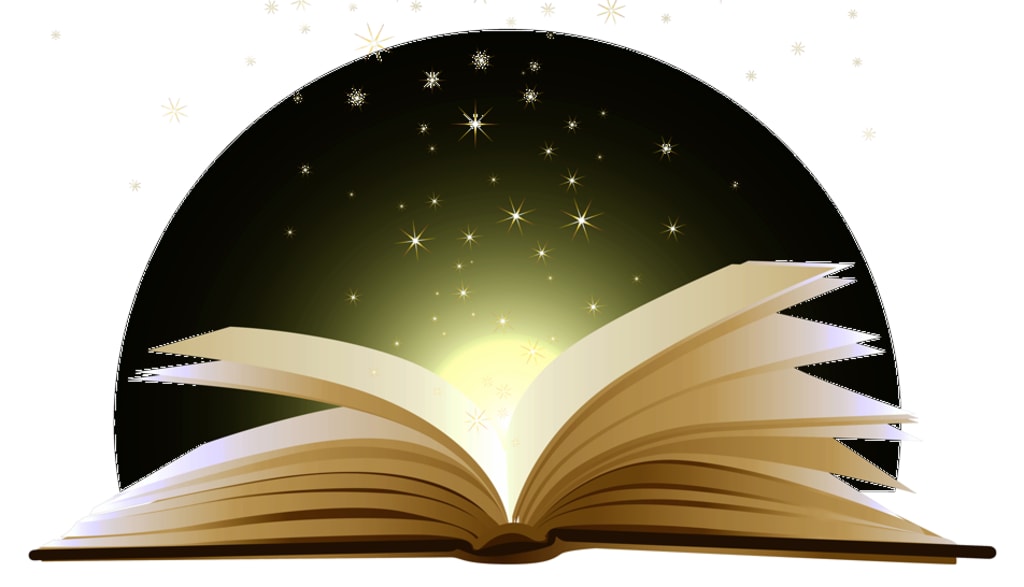 This is a short series of songs that were written to tell a story through the lyrics. There are many interesting songs that sing about specific happenings you can play these songs and make them you bedtime stories.
A Boy Named Sue
"A Boy Named Sue" is a song written by humorist, children's author and poet Shel Silverstein. The song was made popular by country singer Johnny Cash. The song was recorded live and is on his At San Quentin album during the time he gave his concert at San Quentin Prison. It became his biggest hit on the Billboard Hot 100 chart and was certified Gold in 1969 by the RIAA.
The song tells the story about a boy whose father has abandoned him after giving the boy the girl's name, Sue. Finally in the end the boy finds out why his father named him Sue and reconciles with him. However, before that happens he finds his father at a tavern in Gatlinburg, Tennessee. There he says to him, "My name is Sue. How do you do? Now you're gonna die!" As they pull guns on each other the father finally admits that he knew he would not be there for his son, he gave him the name as an act of tough love, so he'd be forced to be tough or die. Then they reconcile.
Bohemian Rhapsody
"Bohemian Rhapsody" is a song by the British rock band Queen, It was released as a single from their fourth album A Night at the Opera. It was written by lead singer Freddie Mercury and is a six-minute suite with several sections like an intro, a ballad, an operatic passage, a hard rock part, and a reflective coda. Mercury referred to it as a "mock opera" that resulted from the combination of three songs he had written. The song became known as one of the greatest rock songs of all time and among the most popular by Queen. It is at number 17 on Rolling Stone's list of The 500 Greatest Songs of All Time.
The story behind it is a sad one. It is about a young man who shoots someone and then realizing that his life is over says goodbye to his mother. There is a sort of tug of war between his conscience, the law, the people who sympathize with him, and also himself.
Cat's In the Cradle
"Cat's in the Cradle" is a folk rock song by Harry Chapin and on his 1974 album Verities & Balderdash. The single went to number one on the Billboard Hot 100. It became Chapin's only number one song and the best known of his work. The song was inducted into the Grammy Hall of Fame in 2011.
The song tells the story of a father who never had any time for his son while he was little. Then the son grows up and the father has more time for him but the son has no time for his father. The father comes to the realization that his son has grown up just like him.
Chelsea Hotel
"Chelsea Hotel No. 2" is a song written by Leonard Cohen and co-written by Ron Cornelius. When Cohen wasn't at home in Montreal, Quebec, Canada or his cottage on the Greek Island of Hydra he lived at the Chelsea Hotel in New York City. The song tells about the brief affair that Cohen had with Janis Joplin in 1968. She had gone to the hotel looking for Kris Kristofferson but crossed paths with Cohen instead. When she left the following morning, Cohen only saw her a few times afterward. Meanwhile, Joplin found Kristofferson, recorded his song "Me and Bobby McGee" which was released after her death and became a number one hit. Lana Del Rey made an amazing cover version of "Chelsea Hotel No. 2" in 2013.
Copacabana
"Copacabana" is a song recorded by American singer Barry Manilow. It was written by Manilow, Jack Feldman, and Bruce Sussman. The single was released in 1978 and is the first single from Manilo's fifth studio album Even Now. The song made it on the Billboard Hot 100 chart. Internationally, the song became Manilow's third-greatest hit. It was the first Gold single he wrote or co-wrote. It earned him his first and only Grammy Award for Best Male Pop Vocal Performance in 1979.
The song includes romance, intrigue, and murder to a dance beat. It is the story of a Copacabana showgirl named Lola whose lover Tony gets shot by a mobster. Years later, a bereaved Lola still comes to the Copa dressed in her showgirl costume missing her Tony.
Hallelujah
"Hallelujah" is a song written and recorded by Leonard Cohen in 1984, It has been covered by many artists but one of the versions besides Cohen's that really stands out is the version by Jeff Buckley.
This is a lovely ballad that tells the story of a broken love, told through Bible-inspired stories. In Leonard Cohen's own words - "There is a religious Hallelujah, but there are many other ones. When one looks at the world and his proper life there's only one thing to say, it is 'Hallelujah.'"
And when something good happens to us don't we sometimes say, "Hallelujah"?
Have a Slice of American Pie
"American Pie" is a song by American singer and songwriter Don McLean. It was recorded and released in 1971 and is on the album by the same name. The single rose to number one on the Billboard charts. The song is at number five on the RIAA project Songs of the Century.
The repeated phrase "the day the music died" refers to the plane crash in 1959 that killed early rock and roll stars Buddy Holly, The Big Bopper, and Ritchie Valens. The rest of the lyrics allude to jarring events and social changes of that particular time.
Before McLean penned this song the term American Pie didn't even exist. McLean stated that he saw the implication of America going bye-bye by 1971. It seemed to be a very divided country with lots of anger directed at the government over the Vietnam War. He has never told all the secrets of this song because his theory is that as long as those listening to the song keep guessing his legend will live on forever.
For those interested you can get more information in the 2022 documentary The Day the Music Died: The Story of Don McLean's American Pie. It was released on Paramount +.
My only thought is if McLean felt the America was going in the wrong direction already by 1971 I wonder what he thinks of it now and what kind of a song he would write about today's events?
He Stopped Loving Her Today
"He Stopped Loving Her Today" is a song recorded by American country music artist George Jones. The song came out in 1980 and is the lead single from the album I Am What I Am. The song was Jones's first solo number one single in six years. It was written by Bobby Braddock and Curly Putman. The week after Jones's death in 2013 the song re-entered the Hot Country Songs chart.
The song got Jones the Grammy Award for Best Male Country Vocal Performance in 1980. The Academy of Country Music awarded the song Single of the Year and Song of the Year.
In 2008 the song was preserved by the Library of Congress in the National Recording Registry. It is at number 142 on the Rolling Stone magazine list of 500 Greatest Songs of All Time. Alan Jackson sang it as a tribute during George Jones's funeral service.
It is one of the saddest song ever written and remains George Jones's most memorable song. It tells the story of an old man who still loves a woman who left his life a long time ago. He remains loving her throughout his life until he draws his last breath.
About the Creator
My passions are writing and creating poetry. I write for several sites online and have four themed blogs on Wordpress. Please follow me on Twitter.
Reader insights
Be the first to share your insights about this piece.
Add your insights