Simple Creatures - The Best Risk of 2019
Why You Should Listen to Mark Hoppus and Alex Gaskarth's Huge New Project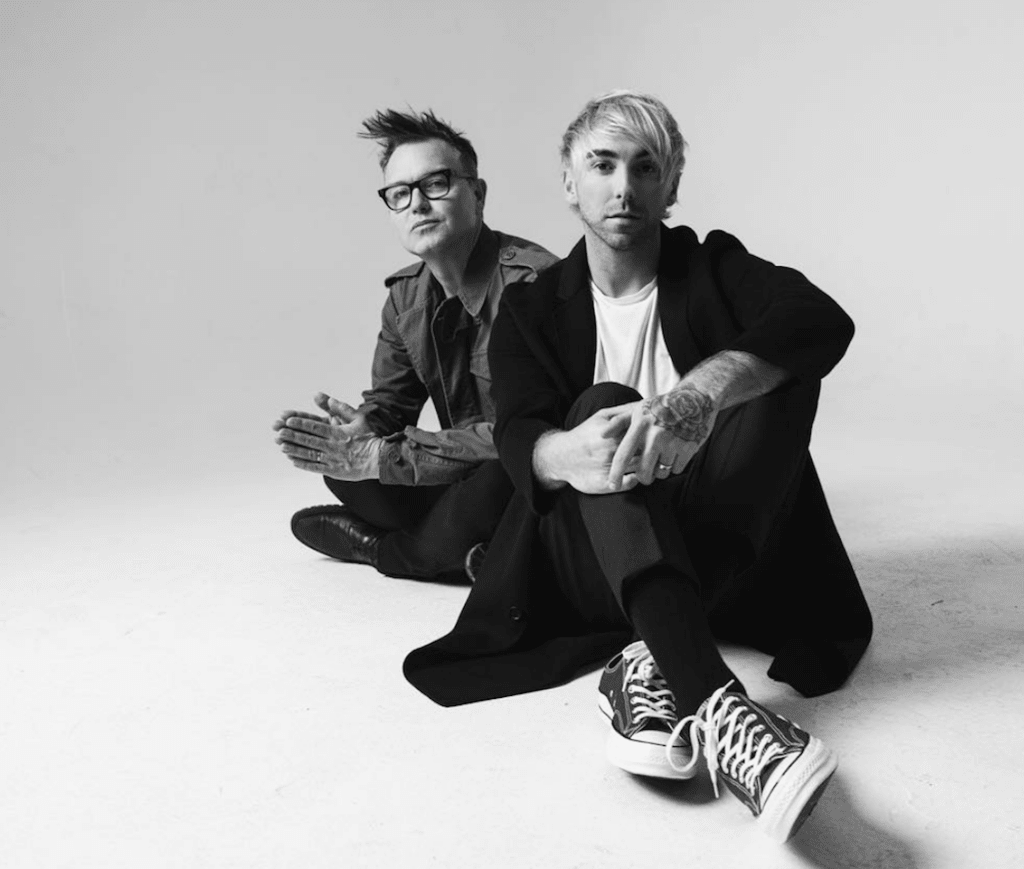 Music is a truly wonderful thing. Appealing to anyone and everyone, it's an art form that has the ability to connect people from all walks of life. Inclusive and diverse, there's something out there for everybody, and a plethora of ways to connect with what you enjoy.
However, music can at times be uninspired. Whether it's commercially-driven, vapid pop singles, or the latest musician to "sell-out," sometimes you can't help but groan at what you hear before you. Songs can be just as frustrating as they are rewarding, with every second consumed a risk to your ears.
These risks are what keeps music exciting, though, and there's no greater feeling than being able to immerse yourself in a new album free of all worries—happily escaping to your own world of memories and imagination.
Fortunately, Simple Creatures, a project consisting of Mark Hoppus (Blink-182) and Alex Gaskarth (All Time Low) is a risk that has paid dividends and then some.
First appearing on the 25 January with the single "Drug," an electronically-built rock track with an infectiously catchy chorus, the duo announced their intentions emphatically. It is a welcome departure from the stylings of the bands commonly associated with the artists in question, and a refreshing twist on the typical side-project.
With inspirations ranging from The Cure to Green Day, each song is a broad canvas populated with elements from across the musical spectrum. Their latest single "Strange Love" keeps the electronically-tinged beats heard previously, but adds impressive harmonies amongst uplifting synth melodies. The instruments may be predominantly programmed, but there are still noticeably slick bass-lines as well as some subtly brilliant riffs. It's this kind of approach that works well for Gaskarth and Hoppus, with enough experimentation to make this venture distinct, but the perfect amount of their usual skill-sets utilised for it to remain true to their nature.
Taking all of that into consideration, it's still hard to truly pinpoint the true character of the band. It's weird, wonderful, colourful and care-free, yet everything still remains polished, layered, and tightly structured. There is occasional restraint in the buoyancy, but it works. The project has clearly been refined and rigorously perfected, and it's a real triumph that despite the clear evidence of micro-management, everything still steers clear of being formulaic. Nobody can predict what will be heard next, and that's a huge testament to the now growing anticipation for EP-1, titled Strange Love.
With the band gearing up for a live-run in the future as well as another EP after Blink-182 and All Time Low have released their new records, the two have clearly invested both passion and time into this new journey, with their unwavering effort showing in the overall quality of their releases.
They're not a group that is conventional in any sense of the word, either, with Mark Hoppus explaining the route they want to take when it comes to the aforementioned live performances in a recent interview with Alt 98.7: "We want to take it everywhere live. We don't want to do the normal 'go play a small club' thing, so we'll try to do warehouse parties or events, or if someone called up and said 'hey we have a fashion week party next week in Paris, would you go play it?' we would go and play it."
It's refreshing to see the two go for such an "out there" approach to things, failing to subscribe to any specific boundaries, instead opting to go their own way with a completely new and distinct concept, and choosing to push the envelope in any way they can.
To conclude, Gaskarth and Hoppus have created a perfectly unique, unpredictable project for themselves, with anything possible and nothing out of the question. It's a welcome departure from the duo's main commitments, and something that sounds fresh and inspired. Enjoyable and uplifting, Simple Creatures is quite possibly the best risk of 2019, and one that will no doubt continue to pay-off.
The Strange Love EP is set for release on the 29 March, with pre-orders now available below: