Showaddywaddy
Review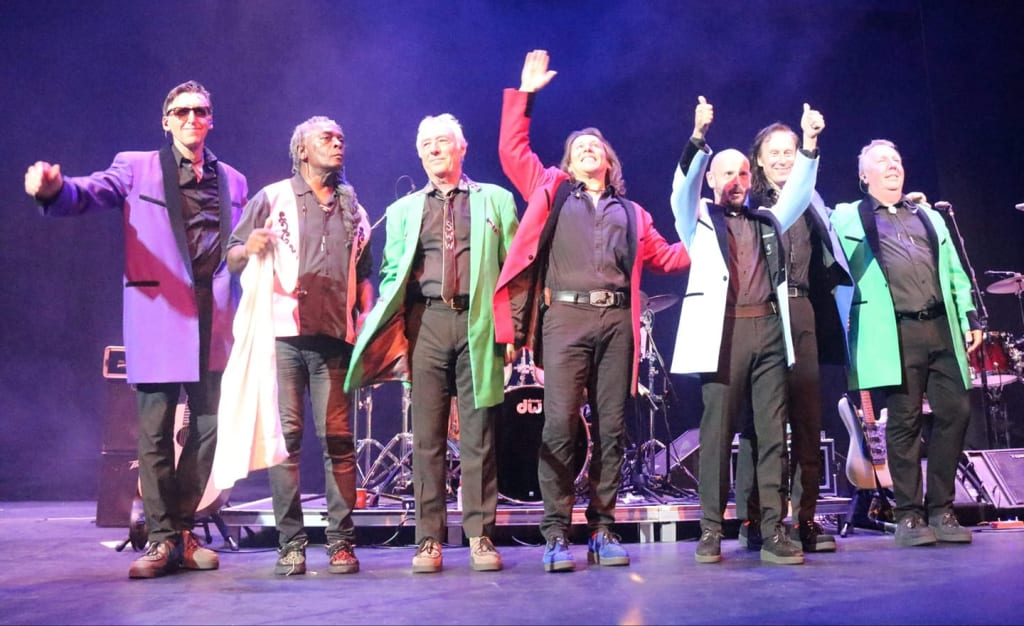 Showaddywaddy 45th Anniversary Gig, Coventry, England, September 2018. Photo courtesy of Sal Hook.
As a lover of many bands, singers, and music genres, I listen to a rather eclectic mix. My music collection contains everything from reggae, to rock 'n' roll, to metal, to easy listening.
After being a life-long fan, I finally got to see my favourite singer, Bryan Adams, a couple of years ago. The first person I saw in concert was Chris de Burgh.
I've watched Steve Steinman in various shows such as Vampires Rock and The MeatLoaf Story, and I've seen a few tribute bands and local bands. Most recently, I visited my local Civic Hall to see 'the world's greatest rock and roll band', Showaddywaddy.
Birthdays
We went to the show as part of a birthday present for my big sister and my youngest son. Their birthdays are two weeks apart, and the show was on a couple of days before my sister's birthday.
We also took my little sister and her daughter (my niece) because they wanted to go. We had all been really looking forward to it. Niece had a new rock and roll dress. My son wore a shirt and didn't look as scruffy as he usually does!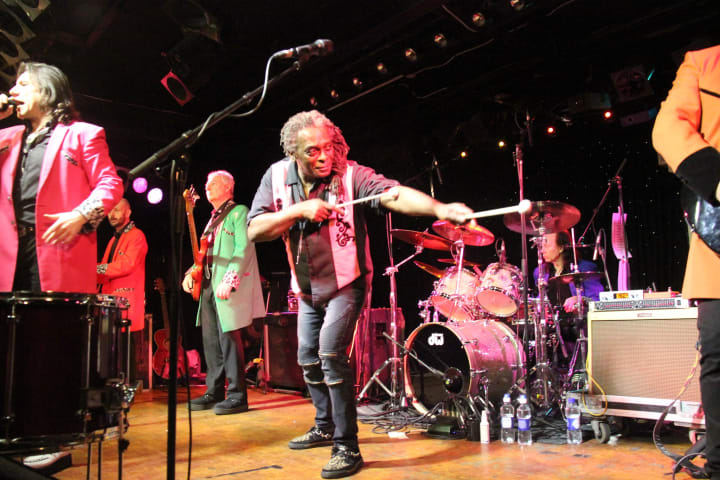 The Venue
Our little town has a Civic Hall. This place is not very big but there is always plenty to see. It is a 700-seater auditorium, which is easily filled by fans of music, theatre, comedy. The venue has also been host to darts, dances, and much more.
The Band
Formed in 1973, as an amalgamation of two other bands (Choise and Golden Hammers), Showaddywaddy has seen 17 members over its four decades. Most of the band members have been from the East Midlands city of Leicester, which is where the band was formed.
With the retirement of Rod Deas in 2019, there is now only one original member. Drummer, Romeo Challenger had previously played with other bands before joining Showaddywaddy in 1973.
Along with Romeo, current members are:
Rob Hewins - drums / guitars / vocals (2012)
Dean Loach - keyboards/ guitar / backing vocals (2012)
Andy Pelos - vocals / guitar (2012)
Ray Hatfield - guitars / vocals (2017)
Billy Norman - bass guitar/ backing vocals (2018)
Showaddywaddy is known for the revival of 50s and 60s rock and roll, as well as some of their own material.
Their music has spent plenty of time in the charts, but they have only had one UK number one. That was 'Under the Moon of Love' in 1976.
Still going strong, they recently released Goldto celebrate their 45th year.
Llanelli, Wales 2018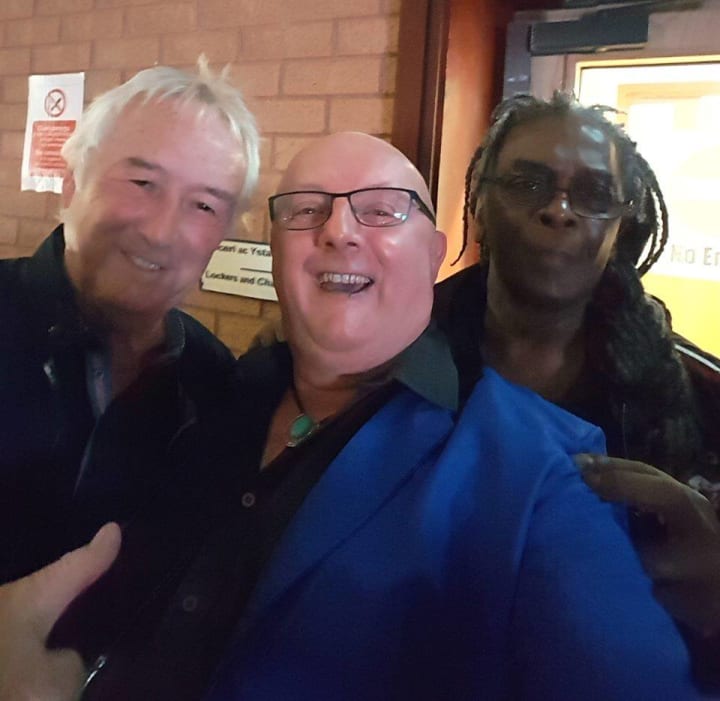 Every member of the band is always happy to sign their autograph or have pictures taken with fans. The above was taken just before Rod Deas retired from the band.
The Show
Showaddywaddy is not just a great band with fantastic music. Its members are great showmen, and lovely people.
As soon as the music started, my niece started dancing. For a six year old at her first concert, she was amazing. She certainly impressed me, and she knew the words to all the songs. We were sat third row from the front so had a brilliant view of the stage.
There was some new material, as well as a few old favourites and classics such as "Under the Moon of Love", "Sweet Little Rock 'n' Roller," and "Three Steps to Heaven" (which was a number 1 in Ireland in 1975).
The final song was my favourite, "Hey Rock and Roll." I always enjoy this song but it was all the more enjoyable as my niece had me holding her, singing and dancing away.
My big sister and I had been wanting to stand up and dance since, well, actually, since the start of the show. As nobody else did, we felt it would be rude, considering that we were at the front. Perhaps, though, we should have got up sooner as everyone followed as we stood for the final song.
Me with Romeo, Skegness 2016