School days
Home made guitars and a Barry Gray visit!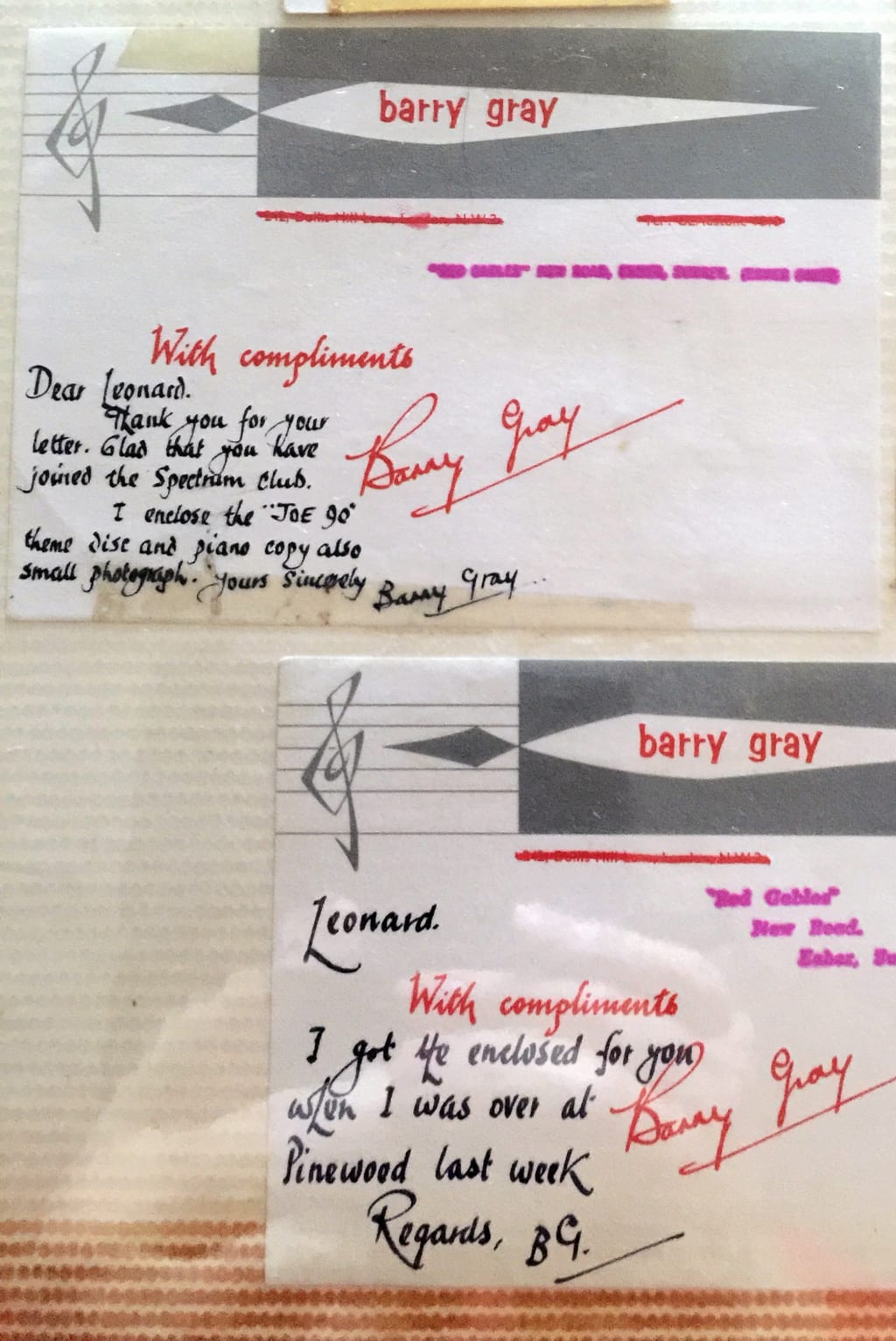 The late 60's were a great time for teenage me as you'll see in this segment from my biography "Do or do not!"
I turned 13 in June 1967, and finally was able to do something I'd wanted for a while, joining the Air Training Corps, a kind of air force cadets. My father was a rear gunner on a Lancaster during World War 2 and my Uncle was in the RAF at ST. Mawgan as I'd mentioned so it was pretty much in the blood. I wore my uniform with pride and quickly became a marksman with the .303 rifle, actually winning my father a packet of cigarettes by cutting a single one in half down the range. The kick from the old style 303 rifle was pretty sharp and I injured my shoulder at the very beginning but soon got to grips with it. I stayed with the ATC (30F) squadron until I joined the RAF in January of 1970, and it was a really beneficial experience that taught me a wide range of skills.
In 1968 Paul Drake had the idea to build our own guitar in woodwork, which we did over a period of weeks, including wiring the pickups and were very proud when we plugged it in for the first time. Paul and I had turned onto the rockier side of music, Cream, Yardbirds, John Mayall , while a growing section of the school were turning into the Motown and soul side of the music. We developed the habit of going to Pauls house just around the corner and playing through his amplifier. He was getting really good while I was average at best. The funniest part was his large dog who he used to torment by calling his name through the microphone plugged into his guitar amplifier, which suddenly turned less than funny when the dog started ripping the speaker mesh apart to get at whoever was calling his name. Fortunately Paul managed to stop him before the speaker itself was damaged.
The school had a girls choir, and the conductor, Mr. Iian Lewis asked my mother if we could put up a German girl who was coming over with a choir from Altshausen, and mother agreed. That introduced Heike Hoffman into my life and she became a very good friend of the family for several years until we lost contact. The following year the choir were invited on a return trip and I had the bonus of being the only boy amongst the whole girls choir for the duration of the trip. To say that I was teased was an understatement but I somehow didn't mind being the target of fun for 36 girls. The headmaster of the school in Althausen had a son named Tillman, and we became penfriends until I was forced to stop writing to him when he joined the German army. Apparently paranoia still raged even in the late sixties.
Gerry Anderson continued his legend with a new series "Joe 90", and Barry continued writing to me, inviting me to the studio at some point, but unfortunately that never happened. When the Joe 90 theme was released I had the wonderful surprise of receiving a signed copy along with the sheet music and Barry told me about the movie that Gerry was working on 'Doppelganger' which I saw on its release. I was the proud owner of a cassette recorder by then and I snuck it into the cinema and recorded the audio, which got played many times in the years that followed, particularly as Barry had sent me a copy of the Opening titles along with 'Traitor in the Lab' and 'Sleeping astronauts in Space' on an audio reel, followed by the Piano score, which I studied whenever I had the chance. My lack of music reading skills didn't help me but hearing the music did. The School was putting on a performance of 'The Mikado' and I wrote to Barry asking him if he'd like to come along to the performance, not thinking for one moment that he would, but not only did he come, he brought his daughter Amanda along who was absolutely delightful. I met them at Cardiff Central Station and took them to the Angel Hotel where they were staying, and the first thing Barry did was order flowers for his wife which I thought was such class. We had lunch and talked at length and then he and Amanda settled into the hotel while I went home and he joined us for the performance. After the show we went to my house where my mother had prepared tea, and I was so overwhelmed by his kindness, particularly several days later when Elizabeth Packer, the soprano in the show, received a letter from him, care of the school, raving about her voice and that should a production arrive where he needed a soprano he would certainly consider her. He encouraged her to keep going and chase her dream, but I lost contact with Elizabeth soon after leaving school and have no idea what she did with her life.