#S4TM: The Break-Up Playlist
It's about to get emo up in this joint.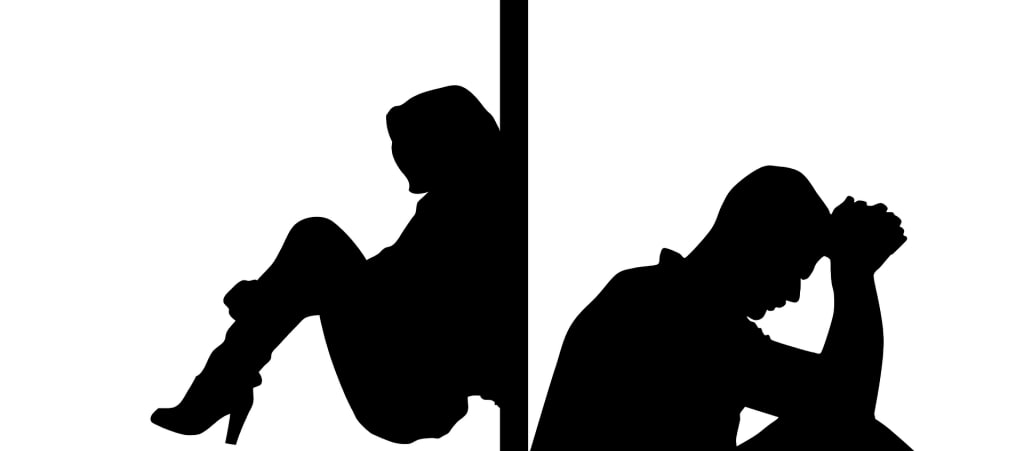 Hey everyone, Glenn Rodriguez here. Welcome to the first written edition of Songs For The Moment.
Breaking up sucks.
We've all been through it. I just went through it myself. There are so many different ways we cope with our relationship's demise. People drink themselves into a stupor. Some move on right away while others stay in their houses, locked in eating tubs of ice cream. We here at Songs For The Moment use the power of music to get us through the rough days ahead after we say our final goodbyes.
Here are 5 songs I'm using to cope with my recent break-up. It's about to get emo up in this joint.
We start with a classic. This track pulls so many heartstrings for me. The episode of Friends where Ross and Rachel are going through their messy situation, Ross requests this song on the radio for her. It represents so many things for so many people but for me, I pull from that episode of Friends because that show was something my ex and I would watch all the time.
The quintessential emo track belongs to Mayday Parade. I heard this song way back when I was living in Philadelphia through a friend who was obsessed with this band. It describes every thought someone would go through about a break-up and when your ex moves on. It's heartbreaking to listen to. My favorite lyrics come from the chorus:
I can live without you but without you, I'll be miserable at best
That line embodies how a lot of us feel coming out a relationship. The feels are strong with this one.
Oh the 90s.
With my favorite decade of music comes one of my favorite break up songs. Third Eye Blind's "How's It Going To Be" asks the question:
How's it going to be when you don't know me anymore?
Sometimes when things end, you have no idea what comes next. You just know after its over, you can go separate ways and forget about the person you just spent a lot of time with.
It is what it is.
Gotta admit something to you people.
This song always makes me cry. I have no idea why because I don't have a connection to it other than I love it. This is the first time I've heard it in a long time and given the circumstances, it finally makes sense to connect to it. I love the lyrics to this one:
You don't want me back. You're just the best I ever had.
Frank Turner is one of my favorite artists. I'm such a big fan, I have his song I Still Believe tattooed on my forearm. His lyrics resonate with me so much that I had to get something to show my love for the guy. This song is a prime example of why I love his music. We tend to be stubborn and hard to deal with sometimes. When the end comes, you have time to think about what happened and what you could have done to change and be a better person and partner. I know I'm guilty of a lot and I know I could have been a better person. I did learn a lot from my ex. A lot I know I will take to heart and use it to make me better. Frank sings about that listen in this track:
Because I've said I love you so many times that the words kinda die in my mouth.And I meant it each time with each beautiful woman but somehow it never works out.You stood apart in my calloused heart, and you taught me and here's what I learned:That love is about the changes you make and not just three small words
A lesson learned for sure.
A great pop hit that turned into one of my favorite break up songs ever. The Script was on heavy rotation when I moved out to Los Angeles. A friend and I would drive around through Hollywood, Beverly Hills, and Santa Monica every night blaring songs by this band. Breakeven was their break out hit and it tells the story of how the singer's ex-moved on while he is struggling with their breakup. It usually how it goes, right guys?
Well, that is it for today's list. I hope your hearts are healed soon, my friends.
This has been Songs For The Moment.
Where every moment has a soundtrack.